By Shira Kipnees, Staff Writer ||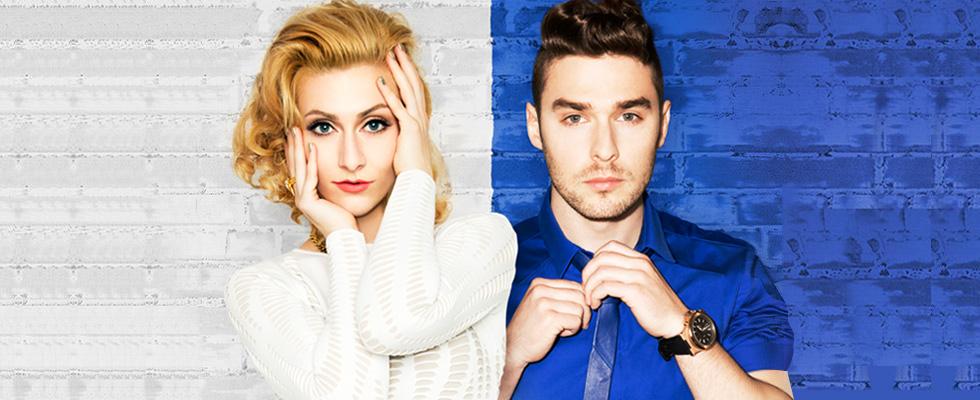 Last Thursday, March 20, F&M's Concert Committee announced pop duo Karmin as the performing artist for this year's Spring concert, which will take place Sat., April 5, during the week of Spring Arts.
The Committee sent out a survey to students earlier in the year to find out the genres of music they would be most interested in seeing performed on campus. While last year's survey focused on specific artists' names, this year, the Committee decided to focus on genres, as members believed it created some confusion if the artists listed were not available or otherwise unable to come to campus. This year, the survey revealed that pop is the most popular genre on campus. The Committee then pursued artists that would be a match for F&M's campus, both financially and with respect to their availability.
"Ultimately, we landed Karmin and are really excited about this show," said Kelly Kennedy, director of College programs. "Much like the Matt and Kim concert last year, we know that anyone who attends will have a great live show experience — and at $10 per ticket, we hope a lot of people take us up on that."
Other artists in the running for this year's Spring concert were John Legend, The Roots, and Jason Derulo.
"Karmin has always been on the list of artists that we have wanted to bring to campus, and [we] feel like this is a great opportunity for another awesome show for our students," Kennedy said.
Anne Piccolo '15, a student liaison on the Concert Committee, said she believes the campus community has been very excited over the announcement and that Karmin will make a very unique concert experience.
"The day the announcement came out there was a great response on Facebook with students posting about it," said Piccolo. "We think Karmin's sound will make for a great show, especially since their first full-length album was actually just released a couple days ago. We thought the timing of the concert would be an exciting one for both the band and us as students, because there will be a lot more, new material to hear."
Piccolo's role as a student liaison on the Concert Committee included working with Kennedy and other members of the school's staff to pick both the artist and date for the concert, coming up with public relations strategies, and bringing together volunteersto help out the day of the concert.
"While much of what we do is behind the scenes, the concert wouldn't be able to happen without numerous student volunteers helping out on the day of, and we're lucky to have had another great year of support," Piccolo said.
Previous concerts have featured artists such as indie rock duo Matt & Kim, rapper Lupe Fiasco, pop band Cobra Starship, and others.
In the past, Karmin has collaborated with artists such as Big Time Rush and the Jonas Brothers. The duo achieved notoriety for the covers of songs such as Chris Brown's "Look at Me Now," Nicki Minaj's "Super Bass," Drake's "Started from the Bottom," and others.
Currently, Karmin is on tour to promote its debut album, Pulses, released March 25, and featuring the hit singles "Acapella" and "I Want it All." Concerts are scheduled across the country for the tour.
Doors open for the concert at 8:00 p.m., April 5 at the Alumni Sports & Fitness Center (ASFC). F&M alumnus Maxx Flair will be the opening act, and student DJ Aaron Velasquez '14 will be performing pre-show to get the energy up.
Tickets for the F&M concert are currently on sale at the Box Office in the Roschel Performing Arts Center and will continue to be on sale next week, through Friday, when the Box Office closes. Tickets can be purchased using cash or credit and will also be sold at the door of the show starting at 8:00 p.m. for cash only.
Junior Shira Kipnees is a staff writer. Her email is skipnees@fandm.edu.