ALUMNI SPOTLIGHT
JOE MACKIN '88
AUTHOR AND CREATOR OF 2PARAGRAPHS.COM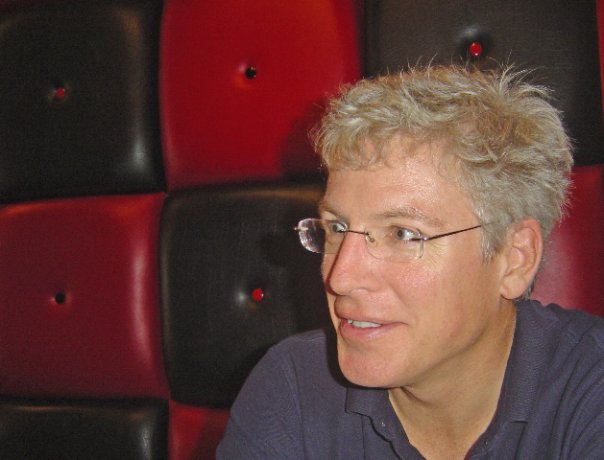 By Julia Cinquegrani '16, Managing Editor ||
Since graduating from F&M with a degree in English, writer Joe Mackin '88 found success as a novelist and editor for various publications.
Over the past few years Mackin and his wife developed 2paragraphs.com, a website that publishes original writing and analysis on topics ranging from breaking news on national events, to excerpts from books and pop culture analysis.
Every article on 2paragraphs.com is two paragraphs long, which Mackin says provides enough length for writers to communicate the main points of an issue or event but short enough that readers with limited time can quickly learn about a new topic. The idea for the website came partly from the barrage of information Mackin and his wife received during previous election years.
"During the last election cycle, we were bombarded by all these messages, and my wife and I looked at each other and said, 'Wouldn't it be nice if candidates put what they thought and what they were going to do in a couple paragraphs that everybody could digest and read and determine what they thought?'" Mackin said.
Mackin said the website serves a different purpose than long-form, analytical journalism, and it does not seek to replace it. Rather, it provides a new format for people to get information. Mackin does not believe that people's attention spans are getting shorter, but there is more competition than ever before for people's attention.
"We have 15 second videos and vine videos are six seconds," Mackin said. "This idea of limited time is nothing new, and we were trying to find a format that expressed it. I'm making a bet that people both on the side of producing content and reading content would like it to be shorter."
Currently, Mackin is working on ways to expand the reach of 2paragraphs, find more ways to spread articles through social media, and try new ideas for writing and sharing content.
"We're a start-up, so we are wearing a lot of hats," Mackin said. "I do some writing and a little bit of editing. I was schooled to make everything perfect, and that's not exactly how things run now. With speed, you can lament it or you can learn to be the best within those constraints."
Writers freelance their work to 2paragraphs, which provides the website with a wide variety of opinions and types of articles. 2paragraphs has featured articles written by former ambassadors, analysts from the Brookings Institution, and academics, as well as more mainstream articles that tend to reach a larger audience.
"Any particular piece could be the next thing that goes viral, so every time you're not writing a piece, you could be missing an opportunity," Mackin said. "In September we had one million visitors to our site in one month for the first time. When you have that, you get hungry for a little bit more."
Mackin has spent much of his career writing and working for various publications and Internet ventures. While at F&M, Mackin was a member of Chi Phi Fraternity and played on the soccer team. After graduating, Mackin attended New York University and earned an MA in Literature. He also studied writing at Yale University and at the IEN in Barcelona, Spain. He was the original Internet editor for The Paris Review and, through that, became involved in the burgeoning Internet scene. After that, Mackin spent some time in the advertising business but soon found his way back to writing and editing. He now lives in New York with his wife and two sons.
In 2010, Mackin published his first novel, Pretend All Your Life, which focuses on characters in Manhattan over a period of six days in the aftermath of the September 11 terrorist attacks. The book follows the turmoil the characters face as they try to rebuild their lives in a world that changed so suddenly.
"[Writing the novel] was a terrific process," Mackin said. "It's tough to break through into the business and make some noise with a book, and I am delighted with the reception it got."
Mackin is currently working on his second novel, which is yet to have a release date. Mackin advised current F&M students to do their best to follow what they are passionate about, which is something he has been able to do in his own life.
"I was always interested in reading; I just liked everything about the books themselves," Mackin said. "Everyone wants to be able to express themselves in one way or another."
Check back soon for
a link to give to The College Reporter!
For now, check out our LinkedIn page here.