By Sarah Ye || Staff Writer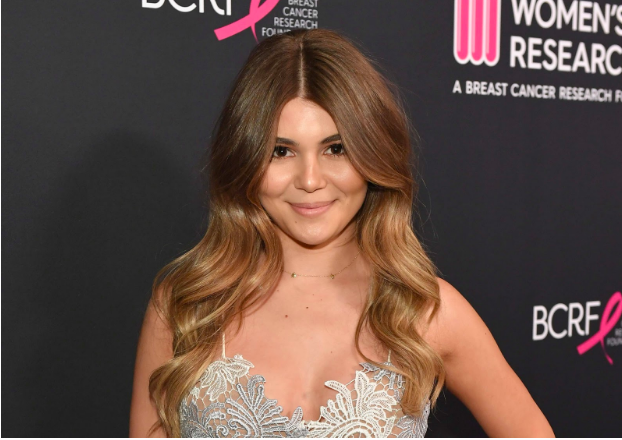 Earlier in March, 50 defendants were charged with college admissions fraud, including famous actresses like Felicity Huffman and Lori Loughlin. The specific charges included conspiracy to commit wire fraud, racketeering, and mail fraud. 33 of the defendants were wealthy parents who allegedly bribed exam proctors, varsity coaches, and college administrators so their children could get into elite schools. The parents approached William Rick Singer, owner of The Key, a company that offered select college counseling to wealthy and elite families. Singer was charged with racketeering conspiracy, money laundering, tax conspiracy, and obstruction of justice. On March 12, Singer pled guilty to all counts. He's currently released on a $500,000 unsecured bond.
Singer was also CEO of the Key Worldwide Foundation (KWF), a non-profit corporation that he used to launder the money he received from parents and disguise it as charitable activity. His clients would wire money into KWF accounts and write off their bribes as tax deductions. From 2011 to 2018, Singer accepted $25 million in bribes to get the parents' children into top schools. Using the money, Singer would help the children cheat on standardized tests and scam athlete recruitment.
To boost their kids' scores, parents paid Singer between $15,000 to $75,000 for each standardized test. Singer bribed SAT and ACT exam proctors, who would then allow someone else to take the test for the children or correct their answers. Mark Riddell was often the surrogate test taker, and he was able to get precise scores. He could either get near-perfect marks, or score within a certain range to make the results more believable. Singer also recommended that parents have their children falsely claim learning disabilities to get extended time.
Furthermore, Singer also used the bribe money to pay off coaches and college administrators to classify his clients' children as recruited athletes. Some of the children didn't play the sports for which they had been "recruited," so Singer often made fake athletic profiles, which he sent to college coaches. For example, Loughlin and her husband, Mossimo Giannulli, paid $500,000 for their two daughters to be "recruited" for the crew team, even though neither ever rowed competitively.
The public criticism has been great in the aftermath of the scandal. Many parents and students are outraged that the socioeconomic elite can pay their way into good schools, while the underprivileged struggle to get accepted. Many have been especially enraged at how disabled students will be negatively affected. Per Singer's suggestion, elite parents fabricated disabilities for their abled children to exploit SAT and ACT accommodations. Many disabled folks find it difficult to get proper accommodations in every environment, including testing. The College Board has strict guidelines for requesting disability accommodations. Depending on a student's disability, they have to submit specific forms and have documentation. Public school students need a record of the accommodations they receive in their everyday classrooms.
Other people are also arguing that the scandal proves America's "meritocracy" is a myth. The students of the wealthy elite are accepted into top schools not because they're intelligent, hardworking, and versatile, but because their parents paid their way in. Furthermore, the social and economic advantage of attending a prestigious academic institution is piled on top of the privilege these children already have; their parents are powerful figures in corporate America or Hollywood, giving them access to the most resource and opportunities.
After the scandal went public, two Stanford University students filed a class-action lawsuit against eight colleges: Stanford; the University of Southern California; the University of California, Los Angeles; the University of San Diego; the University of Texas at Austin; Wake Forest; Yale; and Georgetown. Erica Olsen and Kalea Woods are suing on behalf of all students who were rejected from any of the universities during the time period Singer was bribing proctors, coaches, and administrators. Both of them have superior and legitimate credentials compared to the elite children, but were rejected from schools involved in the scandal. Olsen and Woods, like many other Americans, believe that the fraudulent admissions process was unfair to less privileged students and robbed other kids of opportunities.
First-year Sarah Ye is a staff writer her email is sye@fandm.edu