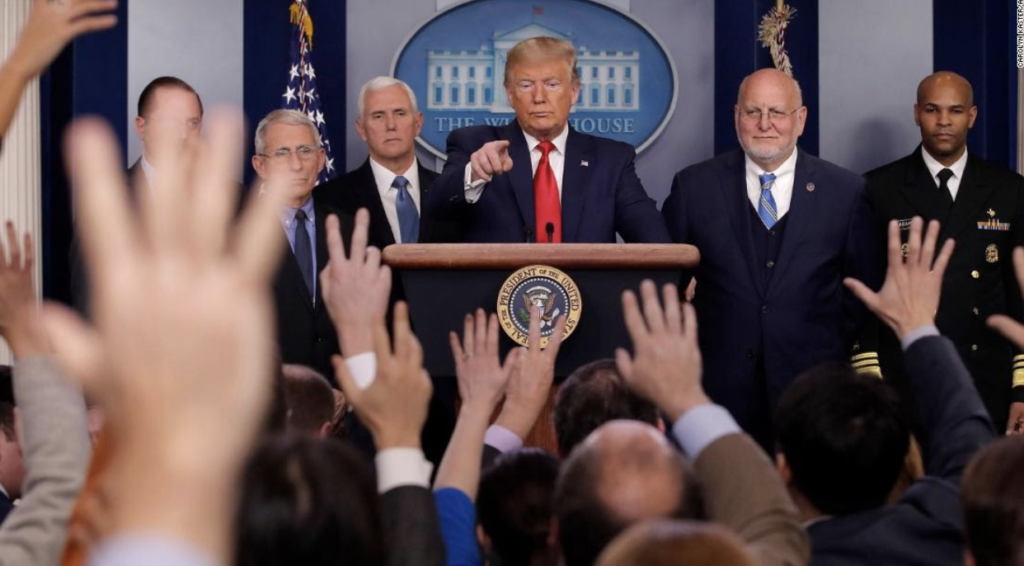 By Jeremy Mauser || Staff Writer
95,000 infections worldwide. 3,300 deaths worldwide. More than 80 countries affected thus far. COVID-19, more commonly known as coronavirus, has caused mayhem across the globe–and now, it's working its way across the United States.
The disease originated in Wuhan, China. As of Saturday evening, over 80,000 Chinese citizens have become infected, with more than 3,000 confirmed deaths.
Evidence of the disease first arose in December of 2019, which prompted the Chinese government to inform the World Health Organization (WHO) that several pneumonia cases had sprung up. Experts identified the new disease on January 7, China announced its first death on January 11, and the first non-Chinese case was reported on January 13.
Iran and Italy were also hit hard, with the number of infected citizens exceeding 3,000 and death tolls rising above 75 in each country. In addition, two cruise ships are under quarantine due to infected passengers being on board, with 705 people aboard one outside Japan and thousands of passengers aboard one outside San Francisco.
According to Politico, experts from WHO stated that the global mortality rate for COVID-19 is at 3.4 percent, with certain demographics — including the elderly and those with pre-existing medical conditions — facing even greater consequences upon exposure.
However, Politico further reports that President Donald Trump questioned these statistics, citing his "hunch" in claiming that he believes the mortality rate is "way under 1 percent." Trump told Fox News that "a lot of people will have [the virus] and it's very mild… They'll get better very rapidly."
Vice President Mike Pence, whom the President placed in charge of handling the public health crisis on the American front, recently revealed that medical facilities will not be able to meet the demand for coronavirus test kits. Yet Pence did say that all one needs to do to acquire a test is to meet with a physician.
As New York recently experienced its 22nd case diagnosis, with patients in NYC, Long Island, Westchester, and beyond, the stock market has been plummeting. Specifically, the S&P 500 dropped more than 3 percent on Thursday, and Asian markets have been following suit in dropping conditions.
Airlines are perhaps facing the greatest damage, according to the New York Times. However, Starbucks also expects a significant drop in sales globally and the film market is starting to react to the global crisis, as evidenced by the 7-month delay of the release of the new James Bond film No Time to Die.
Because of the great risk associated with acquiring coronavirus, experts are offering recommendations and pleas on how to stay healthy.
First, experts recommend that people don't buy and wear face masks unless they are already affected, as the country is beginning to experience a shortage and the masks are only useful for preventing the spread of the virus from one who's already affected, rather than protecting a wearer who has not been infected.
In short, the best way to avoid the coronavirus and any other illness is still to wash your hands with soap and water. WHO has also debunked several mass myths regarding the virus, including how temperature, ultraviolet lights, and hand dryers can kill it.
As the effects of the virus continue to escalate and experts anticipate the situation becoming far worse over time, individuals are encouraged to take measures to stay healthy, and the country's eyes will remain on President Donald Trump and how his administration handles the crisis.

Sophomore Jeremey Mauser is a staff writer. His email is jmauser@fandm.edu.