Image Courtesy of Paola Pardo
As a busy freshman, these past seven weeks have been all about papers, exams, and readings. I have been wanting a chance to explore the city of Lancaster, but I just could not make the time. So instead of going home for fall break, I figured I'd use this break as an opportunity to explore. One of my favorite exploring activities was hiking around "Climbers Run Nature Center" with Professor Stephanie McNulty.
The hike consisted of McNulty, myself, and three other friends who, just like me, are all a part of F&M's Posse Miami. Our hiking experience wasn't at the most professional level. We were supposed to stay on the white path for this hike, yet found ourselves walking on every other color path except the white one. However, this gave McNulty a chance to get to know her Posse mentees more and a chance for us to learn more about the professor's character.
Hiking connected us with each other through our love of sharing funny family stories. McNulty spoke a bit about some of the family dynamics in her house, and we all got to laugh and say "Yeah that happens in our houses too." I learned more about my Posse friends as well. We each got a chance to share our upbringing, what our parents do as a job, and if we had siblings, what they were like. I never knew how much of a bonding experience hiking could be until that day.
Our hike also showed me a lot about who Professor McNulty is as a person. Your first thought when hearing someone is a government professor is that the person might be more serious, slightly cold, and pretty much all-around political in how they respond to you. That is the total complete opposite of McNulty. She is easily one of the most bubbly, caring, and funniest people I've met at F&M so far. If you're a freshman taking her connections course "Power to the People," don't at all be afraid to see her during her office hours. She has so much wisdom, and funny stories to share and is one of the many people here at F&M who truly emulate how much F&M professors care about fostering a relationship with their students.
Not only was this a perfect day used to explore Lancaster, and ground myself from the daily stresses, but it was a day filled with inner and outer growth. I learned more about my mentor, friends, and myself. I hope my article now encourages you to email your professors about taking the class on a hike or any activity. You never know what they might say, and you'll never guess just how interesting and dynamic the professors here at F&M are.
Here are some of the pictures I captured on our hike! As you can tell I really appreciated walking Mnculty's dog, Smiley.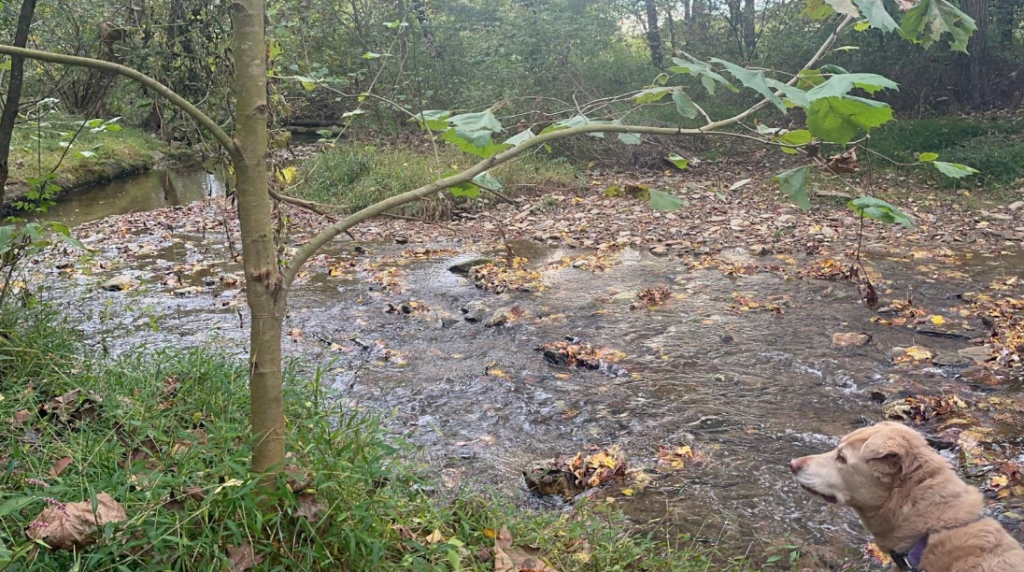 Freshman Paola Pardo is a Contributing Writer. Her email is ppardo@fandm.edu