By Ahmed Abukwaik || Contributing Writer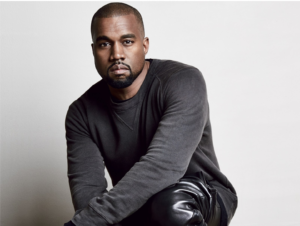 "Closed on Sunday, you my chick fil a…." Did Kanye really just refer to church as being his Chick-fil-A? Because if he did then, damn, he's right! I'm joking, obviously, but that goes to indicate his new album, Jesus Is King. There are a lot of moving parts to it, so I figured the best way to address it is by grouping each album into different categories: church vibes, main-stream, personal, and other tracks that are so different that they will be addressed individually.
I deemed the following as main-stream and good for mass consumption: "Follow god," "On God," and "Closed on Sunday." As of October 31st, "Follow God" ranked number two on Spotify's United States Top 50, "On God" ranked number nine, and "Closed on Sunday" ranked number eleven. Interestingly "Follow God" also had 1.7 million daily plays. To me personally, these songs have remnants of old Kanye in their beats and pace which I believe is the reason for how highly they rank on the charts.
A song I believe should be addressed individually is "Water." Maybe I listen to too much Frank Ocean, but the lyrics aside this song remind me of him. Two points that are ever present in almost every Frank Ocean song are the far away sounding voice and the beats.
The "Church vibe" songs are as follows: "Every Hour," "Selah," and "Jesus is Lord." One of the features on "Every Hour" is a Sunday Service Choir, which gives you an idea of why the song fits this category. "Selah" made this category for both the beat (use of a piano), and more importantly, its lyrics. Kanye makes a clear reference to Noah, and "the strong start on Sunday." Lastly, "Jesus is Lord" is 49 seconds of Kanye talking about how Jesus is Lord.
The song that I found most interesting was "Hands On" because it reminds me of how he justifies his support for the current president. In an interview with David Letterman, Kanye constantly mentioned that people hated on him for supporting Trump. Some might think that Kanye supports Trump solely because he feels that black men are told not to support him. The same conclusion can be reached from this song. Kanye says, "Said I'm finna do a gospel album, what have you been hearin from the Christians? They'll be the first one to judge me, Make it feel like nobody love."
The last three songs on the album are, "Use This Gospel," "God Is," and "Everything We Need." "Use This Gospel" is my favorite song on the album. That "uhhhh… uhhhh" in the background is actually fire. Pusha T's verse is super real. He's very raw and honest. "God Is" sounds like a track that would be used at the end of a 90s and 2000s movie. "Everything We Need" is the only song that fits my predictions of what kind of album Kanye was going to put out. The mix of rap, Ty Dolla $ign, and actual religious talk about being humble is what everyone expected. It's a pretty good song, too.
All in all, I really liked the album. Kanye is in the midst of getting a lot of heat for criticizing other rappers for what they talk about. However, if you listen to "Selah" one more time, maybe you will understand a little more how he's turning over a new leaf. Keep it going Kanye.
Sophomore Ahmed Abukwaik is a Contributing Writer. His email is aabukwai@fandm.edu.