By Sarah Nicell || News Editor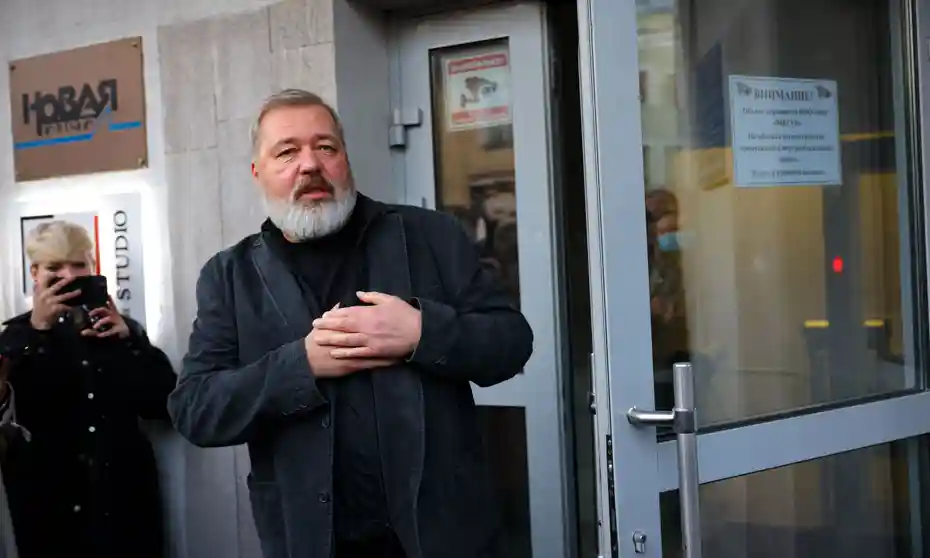 As Vladimir Putin's invasion on Ukraine continues, a simultaneous war on free press intensifies. Under the state's guidance, Roskomnadzor—Russia's Federal Service for Supervision of Communications, Information Technology and Mass Media—has targeted media that characterizes Putin's actions as war or invasion rather than a military operation. Thus far, it seems that their efforts have proven to be effective. After all, VCIOM, a Russian Public Opinion Research Center, claims that 68% of citizens support the special military operation in Ukraine.
These restrictions within journalism, as well as the government's manipulation of truth, has resulted in the shut down of Russia's last independent newspaper: Novaya Gazeta (Washington Post). The paper is known for being progressive within the state, frequently criticizing the Kremlin's human rights failures. Led by Editor-in-Chief and Nobel Peace Prize winner Dmitry Muratov, Novaya Gazeta was threatened by Roskomnadzor after a published video of the paper staff condemning Putin's war. Now the liberal-minded resource has closed "until the end of the 'special operation on the territory of Ukraine,'" with intentional quotes surrounding the term special operation (Novaya Gazeta).
Prior to Novaya Gazeta's closure, Dmitry Muratov announced that he would be auctioning off his Nobel Peace Prize medals to raise money for Ukrainian refugees (CNN). This comes after publishing the previous edition of Novaya Gazeta in both Russian and Ukrainian, a demonstration of solidarity. Most recently, on April 7th, Muratov was attacked by men wielding red oil paint mixed with acetone, leading to chemical burns to his eyes; while the correlation has not yet been confirmed, there is reason to suspect that the attackers felt connection to the Russian military (Novaya Gazeta).
As a result of the censorship of Novaya Gazeta, some staffers have fled to Europe to found Novaya Gazeta Europe. This news source is independent from its parent paper, but Editor-in-Chief Kirill Martynov asserts that the European edition will continue to report on Russian affairs in both Russian and English (NPR).
As Putin's war on Ukraine continues, Russian journalists persist in their battle for free press and a strong voice.
Sarah Nicell is a sophomore and the News Editor for The College Reporter. Their email is snicell@fandm.edu.