By Erin Maxwell|| Contributing Writer
*Trigger Warning*: The following story contains upsetting themes of sexual violence. Please read at your discretion. Out of respect to @fandmsurvivors and its contributors, we will not be including any direct information from the account. To hear their stories, please visit @fandmsurvivors on Instagram.
"I'm so sorry this happened to you." "We believe you." "This is horrifying." These are only a few of the empathizing responses that followed the publishing of the @fandmsurvivors Instagram account on July 30, 2020. Amidst the pandemic and a progressing modern civil rights movement, this account followed a social media activism push and cites the @blackatfandm account as an inspiration.
With over 1,230 followers and 42 posts, this account aims to "empower survivors by providing a platform and in turn, to hopefully facilitate healing." Troubling stories involving sexual violence, toxic greek life culture, and administrative failures caused an outcry from the student population. Almost instantly, the college's official Wellness Education account, provided an institutional response, stating "WEVP stands by survivors to uplift their voices, publicly, privately, and in any way they choose." Many were shocked that accusations of this gravity were met with an Instagram post on an account that only reaches 297 followers while emails, official correspondence, or statements from the administration were notably absent.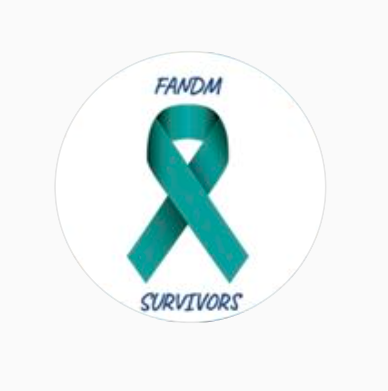 According to the 2019 Annual Fire and Safety Report, in 2018, 12 instances of forcible rape were officially reported on F&M campus property. The reality? The number of sexual assaults on our campus is most likely much, much higher than the officially reported number. According to a survey of 181,000 students at 33 universities done by The Association of American Universities, 1 in 4 female students experienced sexual assault or rape. This number is much higher for members of the LGBTQ+ and BIPOC communities, and even higher when including charges such as stalking, sexual harassment, and dating violence. According to Kathryn Wanner, Director of Student Wellness Education and Violence Prevention, "national rates of campus sexual assault are staggering."
So what is Franklin and Marshall doing about it?
Just three years after Franklin and Marshall became coeducational, the 1972 Title IX Education Amendments were passed to protect students from gender discrimination, including complaints of sexual harassment and violence. With the addition of the "Campus Sexual Assault Victims' Bill of Rights" in 1992, the Title IX reporting and subsequent justice system is extremely complex, confusing, and intimidating for many students. Katharine J. Snider, the current Title IX Coordinator through the Office of Student Affairs assists with this process alongside the Office of Student Wellness and the Dean of Students. The nationwide process roughly entails an official report, an investigation, a hearing or other mediation, and a disciplinary outcome. But unfortunately, a shocking trend among many private schools is that aggressive action can be lacking, leaving victims without justice and in dangerous situations.
Complaints against the college gained standing when the U.S. Department of Education released an incendiary report in 2014 naming 55 colleges that were the subject of an ongoing Title IX investigation—including Franklin and Marshall. According to Dean Shaw, "the college has made major strides" since then. But, since this report, F&M has responded to specific complaints against a lack of "supportive measures," such as new housing and access to therapy, a failure to implement disciplinary measures, and an inequitable hearing process that supposedly favors wealthier students who have access to lawyers.
In response to allegations that financial status can change the outcome of Title IX investigations, Dean Shaw stated, "it is kind of nonsense, but we do have a process in which families can hire a lawyer for their child, and that lawyer could be on an inequitable level to the victim." Even more terrifying are the allegations that the current standards of disciplinary probation are not sufficient, opening the possibility for perpetrators to return to campus, or never leave at all. "Students are punished more harshly for cheating and plagiarism than they are for rape," one unnamed student told TCR. Dean Shaw admits that it's heartbreaking but, "sometimes students find themselves on the same campus as someone who had victimized them. And that's reality."
U.S. Secretary of Education Betsy DeVos unveiled a set of new Title IX regulations this spring, which will soon be implemented in every American college and university. These reforms narrow the behaviors that fall under the protection of the statutes and mandate a potentially invasive live hearing with cross-examination, opening the victim to triggering questioning by legal authorities. This new rule "explicitly seeks 'a reduction in the number of Title IX investigations' schools undertake by making it harder for sexual harassment victims to come forward," The National Women's Law Center posits. This latest affront by the Trump administration significantly walks back the rights of the victim and "will impact everyone involved in a Title IX judicial process," says Kate Snider. Still, Franklin and Marshall's administrators claim that they will fill in the gaps with their independent code of conduct and offer a broader range of avenues to pursue, as well as a new confidential resource in partnership with the Lancaster Sexual Assault and Counseling Center.
As survivors continue to share their stories on @fandmsurvivors its clear that sexual assault and mistreatment of victims are not one off instances on campus, but instead part of a larger epidemic of sexual assault and maltreament of cases plaguing colleges nationwide, F&M included.
Campus Resources:
F&M Public Safety: 717-358-3939
YWCA 24-Hour Sexual Assault Hotline: 717-392-7273
F&M Counseling Services: 717-544-9051
Title IX Office: 717-358-7178
Sophomore Erin Maxwell is a Contributing Writer. Her email is emaxwell@fandm.edu.