By Alejandra Bautista || Contributing Writer
Ever since the 88th Oscar nominations were announced on Jan. 14 in the Samuel Goldwyn Theater, social media has blown up with criticism over the lack of diversity among the nominees. Twitter users were especially outraged by the lack of nominations for films with black leads, such as Creed, Straight Outta Compton, Concussion, Beasts of No Nation and The Hateful Eight; thus continuing the second annual #OscarsSoWhite slogan.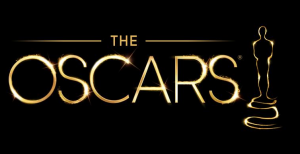 It is safe to say Hollywood can no longer ignore the claims that are being made against them, especially when the board members of the Academy Awards have given their audience sufficient evidence of not only how white the Oscars are, but also Hollywood itself. This year's all white nominees should not come as a surprise because the voters consist of 52 board members, and only one of them is not white (http://bit.ly/1Qu7f08).
But why does any of this matter? Why the Oscars, when this issue about race expands beyond Hollywood? It is representation that counts, or in this case, the lack of representation. In America, an Oscar is the highest achievement an artist in the filmmaking industry can obtain. Therefore, winning an Oscar is a symbol of mainstream acceptance of one's craft, and the nomination is recognition for the identity and significance of the artists. Since this year again produced all white nominees, it seems crucial that race is considered in next year's nominees to produce a diverse group of nominees. Or else we will be in the same place protesting the Academy #OscarsStillSoWhite next year.
Twitter has played a major role in sparking the movement #OscarsSoWhite. The giant social media platform has provided a forum for the audience to project their comments and concerns towards people who work in the film industry. Therefore, twitter is crucial because it has become a tool for holding Hollywood actors, filmmakers, and board members of award shows accountable. In this case, the Academy is accountable for making sure that the nominations reflect the diverse community of people who participate on and off screen. Twitter also brings forth the audience's awareness of how the film industry favors white talent above everything else. Board members have spoken out defending their nominations, and as a result they unintentionally appear to be more racist.
With all the commotion and push towards boycotting this year's Oscars, Academy board members have finally shared their thoughts as to why the nominations came out the way it did. For the most part they were appalled at the accusation of their being 'racist.' There are two arguments board members and actors fall back on. The first is the competitiveness factor of the awards, and the second is not thinking of race when board members vote. 
On Jan. 20, The Hollywood Reporter released an article of board member testimonies. Actress Penelope Ann Miller, who stared in the 2011 movie The Artists stated, "I don't want to be lumped into a category of being a racist because I'm certainly not… It was just an incredibly competitive year" (http://bit.ly/1P5SM87). In an article from The Guardian, Michael Caine made a similar claim when he stated, "In the end you can't vote for an actor because he's black. You can't say 'I'm going to vote for him, he's not very good, but he's black, I'll vote for him'" (http://bit.ly/1Np8u8E).
In regards to Michael Caine and Penelope Ann Miller, it is insulting to fall back on the assumption that black actors or actors of color are not getting recognition because other actors outshine them. There are many black actors who have been in this industry for more than 20 years who rarely get an Oscar nomination. One actor that first comes to mind is Will Smith, who received high praise from critics for his role in Concussion, yet he was not able to secure an Oscar nomination. The same thing can be said for Samuel L. Jackson for his role as Major Marquis Warren in The Hateful Eight, who got his first and only Oscar nomination 20 years ago for playing Jules Winnfield in Pulp Fiction. There are many other claims that can be argued, but overall they  are not legitimate in defending the Academy for the lack of diversity among the nomination for the second year in a row.
Furthermore, on the subject of Academy members not considering race while voting, in the same article from The Hollywood Reporter, the article mentioned that another board member submitted an anonymous statement saying, "I'm very offended by the idea that some people are calling us racists — race was the furthest thing from my mind when I cast my ballot, and in fact I nominated one person of color for an award. Such a sweeping declaration is extremely irresponsible." Partly the reason for not having a diversity of nominations is the board members are less likely to nominate a role that they could not connect and relate to. How can 51 white board members relate to Straight Outta Compton? In cases like these, we need to dispel this notion that one is racist if race is on their minds when voting.
It is not racist to think about race, especially if one is trying to promote a diverse group of actors to be nominees. I personally think it is helpful if white board members take into account an actor's race in order to evaluate them on their performance. Hopefully in doing so, the Academy will be willing to nominate someone new so that they may have a chance at winning an Oscar, not only for themselves, but for the community the actor or actress represents. Moreover, we need a diverse group of board members to be able to relate to the performances of actors and actresses of minority groups. Ideally this should remove racial bias as a factor in the nomination. If the Academy can do this then perhaps Hollywood can also promote diversity throughout the film industry and begin to reflect the community films serve.
Alejandra Bautista is a contributing writer. Her email is abautist@fandm.edu