By Renee Xiaoyu Wang || Contributing Writer
F&M recently received a $1 million gift from Dr. Eric C. Rackow '67 and his wife, Dr. Sari J. Kaminsky. This gift will be used to support students who demonstrate interest in science and pre-
medical programs.
Rackow is a professor at New York University, School of Medicine, and is also president and chief executive officer of Humana at Home. He has been serving on the Board of Trustees at F&M since 2010 and currently chairs the Board's Academic Affairs Committee. Kaminsky is chief of the Department of Obstetrics and Gynecology at Metropolitan Hospital in New York City, and a professor of clinical obstetrics and gynecology at New York Medical College. For years, they have offered financial support for F&M students interested in pre-med programs.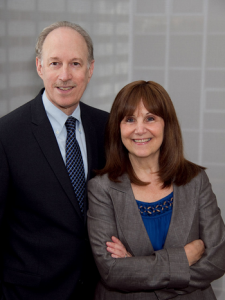 The $1 million gift will be distributed to two College initiatives: the Rackow & Kaminsky Endowed Scholarship Fund, which will provide need-based scholarships to incoming students who are planning to enter science or medical professions, beginning in the Fall of 2017; and the Rackow & Kaminsky Endowed Fellowship for Pre-Health Students, which has existed for more than a decade, and assists students pursuing their academic interests. The donation adds value and impact to the fellowship and encourages students to pursue opportunities to extend their academic
experience.
Rackow recalls his undergraduate experience at F&M, where he encountered excellent professors and classmates throughout his four years.
"It had a tremendous pre-med program with a great reputation and record of sending graduates on to medical school, something it still has today," Rackow said, according to an article on F&M's news website.. "This academically rigorous, residential, liberal arts college certainly launched my career, but it did more than that. All the things I got to experience on campus— my discussions with faculty and fellow students— those were crucial to the person I am today."
Pre-med programs are challenging but rewarding at the same time. Rackow encourages pre-med students at F&M to get internships, to complete independent research, and to participate in community service, thus strengthening their applications and building a solid academic foundation before entering medical schools.  Serving on the Board of Trustees provides Rackow a deeper insight into liberal art colleges. He hopes his donation will increase the chances of F&M students pursuing a fulfilling career and future.
Dan Porterfield, president of the College, announced this gift that advances the liberal arts experience for F&M students at the first Common Hour lecture of the year.
First-year Renee Xiaoyu Wang is a contributing writer. Her email is xwang2@fandm.edu.