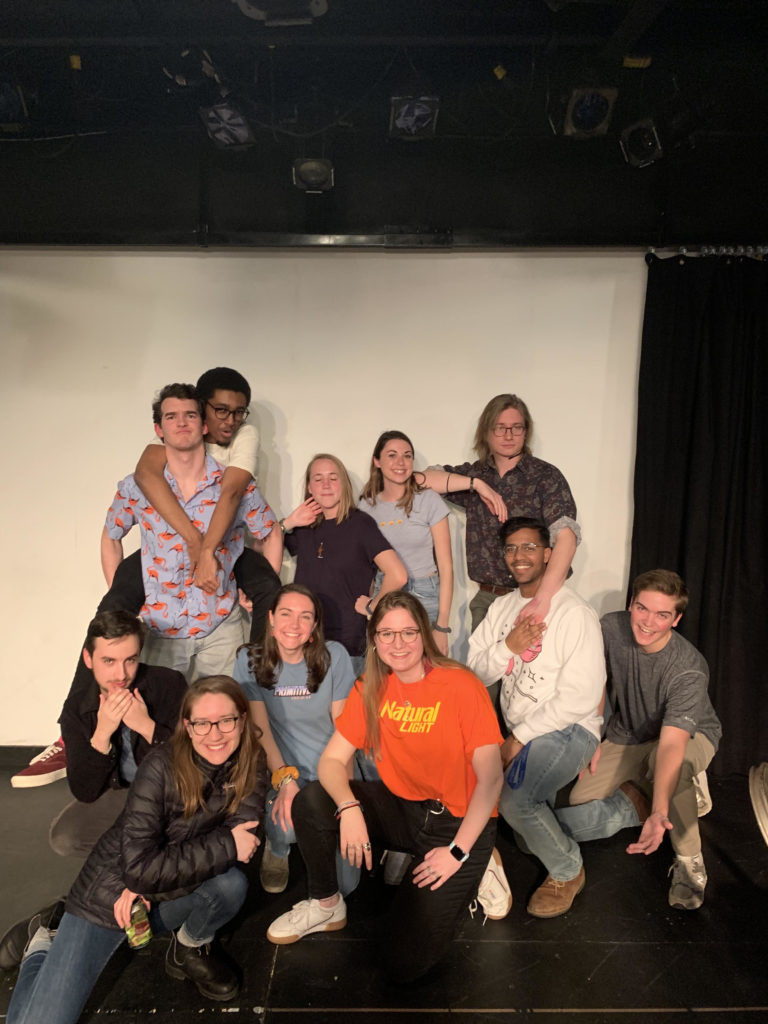 By Talia Price || Contributing Writer
Dear Springas,
I didn't know that our first Rumspringas show of the semester would be my last. I always anticipated my last show to be some kind of full-circle moment, complete with a standing ovation for me, John, Jonny, and Dan and confetti streaming from the ceilings of the Other Room Theatre (or something just as grand). But, like many other finalities of college, that anticipated dream will not be recognized. Luckily for me, and for each member of our group, the best memories didn't happen during shows. They occurred in rehearsals, when we would all stop a scene because we were laughing too much, at one of our kickbacks, or when we found each other in Shad and took an unearned break from work to gather around a table together.
One of the rules of improv comedy is called "protecting the back line." The back line is the line that we all stand in while we perform. The idea is that any member of the group can go on stage and start a scene without worrying about failure. This is because that person has total trust in the people on the back line. No matter where you take a scene, someone will be there to help you along the way and have your back. Protecting the back line is the tenet of The Rumspringas. We have each other's backs during improv and in life in general. I've never met a more supportive group of people who genuinely like to be around one another, and who happen to be hilarious.
My college career has been defined by The Rumspringas. I joined the first semester of my first year at F&M and was introduced to the coolest people I had ever met. They inspired me to take certain classes and go to every talk offered by the school and they introduced me to F&M's amazing arts community. I've seen the group change and grow over my four years, and I've been able to witness each member of the group's evolution in improv. I'm so proud of who we are and what we do: we make people laugh, and, most importantly, we make each other laugh. I am disappointed that our time got cut short this semester, but this sadness is overpowered by my gratefulness to know each and every one of you. P.S. We do it for the fans!
Talia
Senior Talia Price is a contributing writer, her email is tprice@fandm.edu