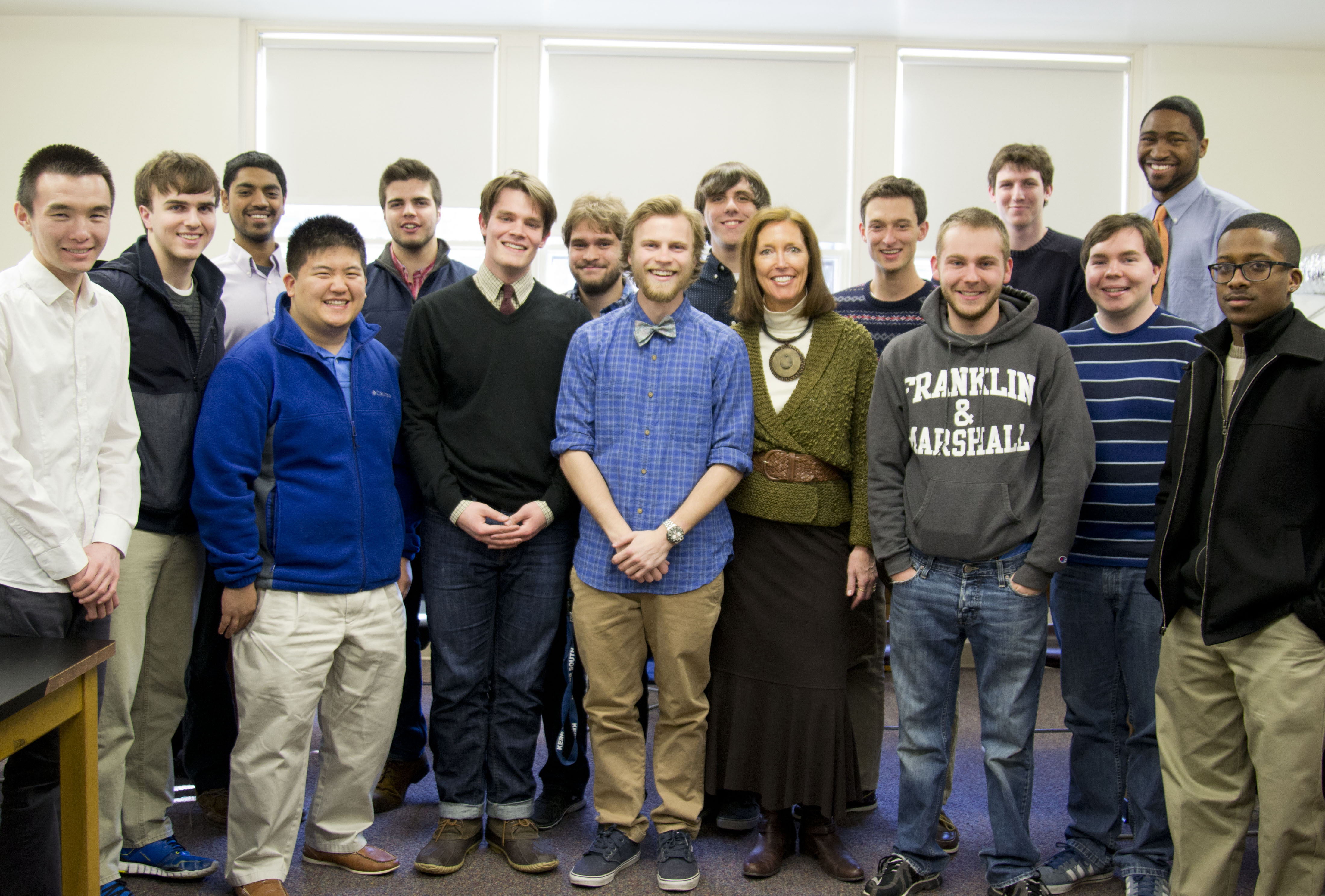 By Lila Epstein, Senior Staff ||
The organization formerly known as 1 in 4, a men's group dedicated to preventing sexual assault on campus, has changed its name to Men United Against Sexual Assault (MUASA).
According to Mike DiAntonio '15, president of MUASA, the name was changed because it referenced a negative statistic while the group was trying to spread a positive message.
"Before the name was 1 in 4, which was an old statistic from the last few years that 1 in 4 college-aged women will be a victim of sexual assault or rape," DiAntonio said. "We were looking to change the name to something that was easy to say, didn't bear any negative or condemning connotation, and promoted the sense that the men in the group were unified in their efforts against sexual assault."
By transitioning to a new name, MUASA is also becoming independent from the national organization of 1 in 4 with which they were previously affiliated.
"We wanted to refocus our efforts, and we wanted to be independent so we weren't tied to a national organization that controlled the way we gave presentations, controlled the way we communicated with the campus," said Mark T. Harmon-Vaught '15, vice-president of MUASA. "Our visions are a little different, although our goals are the same, the way we want to get there is a little bit different."
DiAntonio explained how the national organization did not provide the group with substantial support.
"Normally, with a national chapter, you get different benefits, different notices, different alumni involvement, and 1 in 4 national had been falling off as of late," DiAntonio said. "It was not contributing much to our cause and, in ways, it was detracting. We felt that we had altered the program enough and what we were trying to do was different enough from what nationals was doing, so we thought it would be better just to brand it ourselves."
The group had been researching sexual assault and communication with the school administration without the help of the national organization. In addition, they felt the national program was not tailored to a small campus like F&M.
"The program before was tailored to a very non-specific college or university, you could give the same program to Arizona State, which is thousands of people, or give it to a college that is even smaller than us," DiAntonio said. "This did not address the more personalized needs we have on a small campus."
DiAntonio pointed to specific factors, such as the possibility of seeing the same people every day that differentiate a small campus when it comes to sexual assault, and noted the importance of addressing these needs.
Harmon-Vaught emphasized that while the group has broken off from its national affiliation, they will continue the same work they have been doing all along.
"We have already been doing what we are going to do," Harmon-Vaught said. "We hope to do it better, we hope to do it more, work more with the campus and hold more events, but ultimately our focus hasn't changed. Now we can identify ourselves in whichever way we chose and we don't have to align ourselves with any ideological beliefs with which we are not closely affiliated."
According to both DiAntonio and Harmon-Vaught, the mission of MUASA is to create a support system for those affected by sexual assault and educate men to be active in the prevention of sexual assault as well.
"Our goal is to affect change to the campus culture surrounding rape and sexual assault," Harmon-Vaught said. "That means providing for support of survivors of sexual assault but also on the other end of that equation, encouraging men to be [active] bystanders, when they see things to act."
DiAntonio noted that MUASA has had very productive conversation with many groups on campus.
"We make presentations to fraternities, sports teams, different college houses, and we are actually moving towards doing the sexual assault presentations for orientation as well," DiAntonio said.
Upcoming events for MUASA include their annual poker tournament in April. In addition, they plan to have a presence at Spring Arts next weekend.
Senior Lila Epstein is senior staff. Her email is lepstei1@fandm.edu.