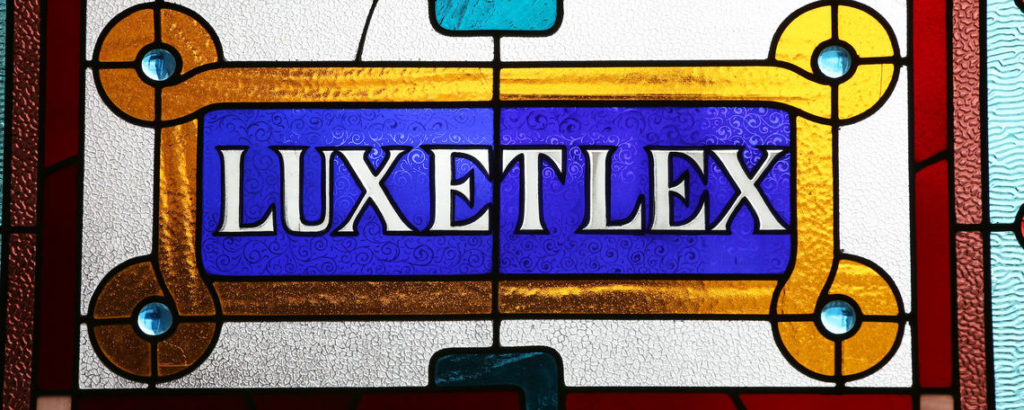 By Jeremy Mauser || Staff Writer
"[Franklin & Marshall College] will absolutely lose a considerable amount of money," President Barbara K. Altmann said in the Spring Budget Forum on Thursday, April 23.
This forum, which takes place each semester but faces additional challenges now due to the uncertainties stemming from COVID-19, offered the college community insight into the pandemic's influence on the school's budget and how the college plans to address the current and coming changes.
Conducting the forum virtually through Webex with approximately thirty students tuning in, according to a panelist, school administrators spent the hour detailing how the budget will be affected and what to anticipate going forward before answering specific questions from the students in attendance.
Alan Caniglia, Vice President for Strategic Initiatives and Acting Vice President for Finance and Administration, began the forum by explaining the purpose and function of the Diplomatic Congress's Committee of Budget Priorities, which is to "advise the President on matters concerning the allocation of resources among the competing operating and capital demands of the College and according to the College's long-range plans."
From there, Vice President Caniglia offered optimism by stating that the College "should have a net operating gain without taking the authorized $2.1 million supplemental endowment draw," which the Board of Trustees had approved should the need arise. This silver lining comes from net tuition, room, and board providing approximately $900,000 more than what was budgeted and staff vacancies causing compensation expenditures for professional staff to come in approximately 7% below budget.
However, the College has been losing money due to the pandemic. Specifically, room and board will come in around $2 million below its target because of refunds resulting from students not returning from spring break, reduced annual fundraising revenues, and additional expenses that the shift to online courses has entailed. In the end, the Committee of Budget Priorities reports a net operating margin on the order of $900,000.
Vice President Caniglia advises the college community not to view this net operating gain as a surplus and says that the projected operating margin is "one piece of a reserve for anticipated challenges associated with the pandemic in [Fall 2021]."
The Vice President for Strategic Initiatives then outlined key features of the pre-pandemic Fall 2021 operating budget, including a comprehensive fee increase of 3.48%, a salary increase of 2.5%, a reduced endowment draw from 5.65% to 5.55%, $2.5 million allocated for deferred maintenance and IT projects, and 640 first-year students at a 45% discount rate.
He also expressed a pre-pandemic desire to face ongoing challenges and make more progress as an institution by controlling comprehensive fee increases, lowering the endowment draw to no more than 5.0%, allocating more funds to deferred maintenance, replenishing unrestricted reserves, and funding new strategic initiatives, among other measures.
However, with problems produced by COVID-19 taken into account, Vice President Caniglia offered an "optimistic scenario" of the College hitting its targets for enrollment and retention rates being comparable to previous years, despite the certainty surrounding lost revenues and additional expenses that contrast the originally-predicted net operating margin of roughly $1.3 million.
Vice President Caniglia also outlined a "middle scenario" in which the current budget plan is maintained, albeit with 100 fewer full-pay international students in the first-year class enrolling. Retention rates of current students will also play a significant role in this scenario. The "pessimistic scenario" involves historically-low retention rates and the College operating completely online in Fall 2020. Anticipated net operating margins of each scenario include $0 for the optimistic scenario, $5,323,000-$7,552,000 for the middle scenario (depending on retention rates), and $22,500,000 for the pessimistic scenario.
To combat the imminent loss of revenue, other institutions are considering numerous measures that include stagnant salaries, hiring freezes, position furloughs and eliminations, budget and program reductions, and borrowing. Although Senior Staff and the Committee of Budget Priorities are still working to determine the most appropriate measures, Vice President Caniglia mentioned salary freezes, not filling vacant positions, temporarily furloughing certain employees, and "securing and increasing a $25 million credit line with Fulton Bank as a stop-gap measure." The College is also exploring certain one-time assets to respond to the pandemic, including proceeds from the planned sale of the former Provost's House ($400,000), the payment from CARES phase 3 ($846,000), and fewer capital projects in summer 2020 ($1,000,000).
Shared governance committees are also playing a role in developing options for dealing with the possible scenarios, including an increased number of Summer 2020 courses, reaching out to students admitted for Fall 2020, and possibly starting future initiatives such as adult-learning for alumni and retirees.
President Altmann then took the floor, stating that other institutions and countless families are facing similar financial dilemmas and assuring everyone that the College does not face an existential threat, as a result of financial efforts from the previous two years.
She also said that many decisions for the fall semester rest on the shoulders of Pennsylvania Governor Tom Wolf and the federal government, taking much control over what the College can do. President Altmann explained that the ideal scenario is conducting classes on campus, although it will certainly look different and will perhaps consist of a "hybrid delivery."
Cameron Wesson, Provost and Dean of Faculty, then spoke on the College prioritizing the health and safety of its students, although they want to resume "business as usual" as soon as it's reasonably possible. He said that "the best and brightest faculty and staff" were working on a solution.
Provost Wesson stated that the College is looking at fifteen different options going forward, with Wesson only mentioning the specific scenario of two condensed fall semesters in which one is on-campus and another is off-campus. Wesson also stated that the College will be reviewing decisions made by sister institutions.
For the remainder of the forum, these three panelists answered students' questions about the budget and fall semester. When asked about refunds for students living in College Row and College Hill, off-campus apartments that aren't affiliated with the school, President Altmann, acknowledging students' irritation, explained that the College has no contractual relationship with these apartments, but there are ongoing negotiations in which they are asking those in charge to offer relief to F&M students.
Another student asked how students should plan for the fall semester, and President Altmann advised those in attendance to plan as if they would be returning to campus, promising to announce an official decision on the fall semester by July 1.
The conversation then shifted to tuition, as students asked if furloughs could lead to decreased tuition and whether it would be decreased to acknowledge the lack of in-person services. President Altmann and Vice President Caniglia explained that there is no direct link between furloughing and decreasing tuition, but they are all part of the same bigger picture and budget, nobody has yet been furloughed, and they are hoping for unemployment insurance for those possibly affected. They then acknowledged the complexities of what services come from tuition, including the education for a degree and in-person offerings for residential colleges, and how many services–including OSPGD and student tutoring–are still available, albeit in a virtual format.
Asked about financial aid, the panelists stated that it is "completely adjustable" and that students whose financial situations have been affected by the pandemic should reach out to the financial aid office as soon as possible. They then explained how the College will receive $1.7 million from the CARES Act, with half being distributed to students and the other half to the institution itself.
Addressing the student activities fee, proposed by the Diplomatic Congress last year and being implemented into tuition for the first time this year, will not experience its anticipated growth from $75 to over $200 next year in an effort to keep tuition as low as reasonably possible, and that unused funds will carry over to the next academic year.
The final few questions regarded students' current and future situations. When asked about leaves of absence in the fall, panelists asked that students considering this option contact their House Dean for an informal process that ensures it's a "sound decision." When a graduating international student expressed concern for being homeless currently, President Altmann asked this student, and any others in a similar situation, to reach out to Dean Sue Mennicke or Jessica Haile to find a place to live, as there's a team of College employees working to ensure that no F&M student is homeless..
When asked if the forum would be made available to those not in attendance, Vice President Caniglia said that the College would share a recording of it by next week, although he asks that all information be kept within the Franklin & Marshall community.
Sophomore Jeremy Mauser is a staff writer. His email is jmauser@fandm.edu.