By Josh Friedman || Staff Writer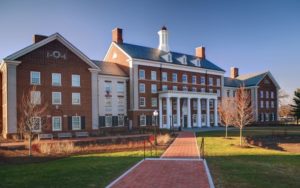 What a year it has been. As expected, a first year like me realized just how much of a wake-up call college would be. In the second semester, I picked up on some of the basics and was coasting into the final weeks of the school year. With nearly two semesters down, it was time to consider where and with whom I would want to live in the Fall of the coming semester. I made my decision—a humble one, as my time was the last available lottery time—and I prepared for a double in Schnader.
As a Warian, I had grown accustomed to the spaciousness of the Ware doubles. I had assumed that I would be able to room again in Ware, but no such luck. The college housing system has a rule that rising sophomores can only room in their freshman college house if their roommates were from their same house.
I don't criticize this goal in its theory, only in its execution. The school has such a large incoming freshman class, and there needs to be room for everyone. While it is rumored that a new college house is in the process of being established, it will not be available to accommodate the incoming class of 2022. To provide room, the school needed to limit the number of sophomores in freshman dorms.
I wasn't worried. While smaller, I did not have a problem with a double in Schnader. I had assumed that it would be the only thing left by my lottery time anyway. In my mind, any available rooms in Thomas would be the first to go, followed by singles and suites in the college houses, and then doubles in Schnader. I may have been right, but it didn't matter.
When the school restricted the available housing to rising sophomores, the remaining housing in Thomas and Schneader flooded. There was some available housing in the freshman college houses, but not enough individuals from the same house wanted to room with one another. More than three hours before my lottery time, there were no more available rooms. Nervous of course, I continued to check the housing portal regularly without change. The issue that I pondered was whether or not this meant I was going to end up with a random Warian for a second year in a row. While random roommate assignment worked out well for me my first year, I didn't like the idea of having to take a gamble again. Not to mention, Ware had triples available. I could have ended up with two random roommates.
I had no choice but to do the same as so many others, I had to waitlist my housing choices and hope I lucked out. For the past couple of weeks, I have been nervous. I have no idea where I will be living next semester.
The Deans and Dons of the college houses are meeting with Director of Housing Lori Foust to discuss a resolution to the housing problem, and it appears there may be a way to place students into housing in or adjacent to their preferences. For the time being, it seems the best option for us waitlisters is to just sit back and see how things play out. Besides, as exams approach, we have more important things to worry about.
First-year Josh Friedman is a Staff Writer. His email is jfriedm2@fandm.edu.