By Katherine Coble || News Editor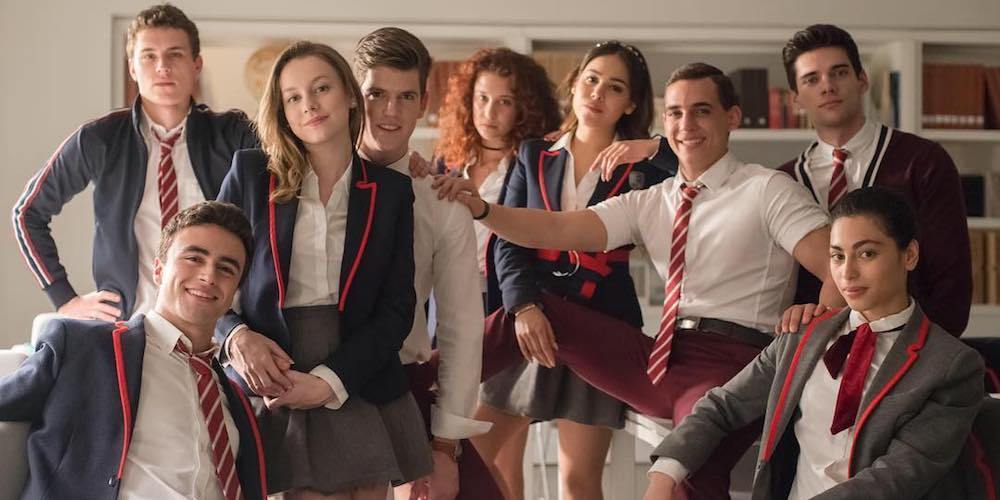 One of the greatest benefits of Netflix is the extent to which it makes film and television from across the world accessible to anyone with an Internet connection. This includes content in languages other than English, which Netflix has been a pioneer in bringing to the screens of Americans. At first glance, this section of the Netflix homepage might seem intimidating. What if you've never watched anything with subtitles? What if you have no idea which foreign-language show to start with? Although you could rewatch The Office or Gilmore Girls for the tenth time, why not try something new and explore a different culture (or time period, or both!). Here are some suggestions to help you dip your toes into Netflix's international and foreign-language content.

For a gorgeous, dark historical drama like Peaky Blinders… try Babylon Berlin (Germany). Both of these series take place in the gritty urban centers of 1920s Europe and are unafraid of exploring their violence and politics. Framed around a series of interrelated mysteries, Babylon Berlin follows police inspector and scarred war veteran Gereon Rath and the effortlessly fashionable clerk-slash-flapper Charlotte Ritter. The setting, Berlin in the Weimar Republic era, is absolutely essential here. Infighting between communists? The shadowy rise of fascism? Lavish shots of debauchery and mayhem? Babylon Berlin has it all.

If you like gossipy teen melodrama like Riverdale… try Elite (Spain). This is one of Netflix's most popular original shows to date, and for good reason. Elite follows the students at Spain's most prestigious (and fictional) boarding school, from wealthy queen bees to scholarship students trying to navigate a complex new social world. Oh, and there's also a murder, in case you were starting to think this was just your average teen drama. Elite manages to transgress stereotypes while still providing that familiar taste of coming-of-age drama you've grown to expect.

For a creepy dystopia like Black Mirror… try 3% (Brazil). 3% is a unique type of dystopian drama. It centers upon a society in which the top 3% of the population lives on an island and gets whatever they want, while everyone else struggles in poverty on the mainland. Turning eighteen means getting a chance to fight for glory and land in the 3%. Losing means spending the rest of your life in poverty. This interesting setup is aided by some great acting, plot twists you won't see coming, and social commentary that The Hunger Games could only dream of offering.

If you want a soapy period piece like Downton Abbey… try Bonfire of Destiny (France) or Alta Mar (Spain). The former depicts a fire at a high society event in 1897 and wealthy Parisian women coping with the aftermath. The latter follows two sisters on a cruise ship to Brazil in the 1940s, combining your typical soapy romance with murder-mystery. Both are easy to binge and will help you get over your quarantine woes: they feel familiar in a cheesy, melodramatic sense.

For a sharp and dark procedural like Broadchurch… try The Vahalla Murders
 (Iceland). No compilation of Netflix's foreign language content would be complete without an ode to Nordic Noir. Scandanavian authors have been running the crime fiction genre for decades, and it's no surprise this dominance has extended to television. The Vahalla Murders
 follows a policeman working in Oslo as he returns to his native country of Iceland to help solve a series of gruesome murders. It's every bit as slow, dark, and moody as you'd expect a Nordic Noir series to be. The creators of Broadchurch have been open about its influence from Scandavian literature and film, so you ought to check out that influence directly with The Vahalla Murders
.

While accepting the Golden Globe for best foreign language film, "Parasite" director Bong Joon Ho had some words of wisdom: "Once you overcome the one-inch-tall barrier of subtitles, you will be introduced to so many more amazing films." The same can be said for television. In an age where foreign language content is so accessible and so high-quality, we should all be investigating film and television from other countries. Your Netflix binges and your cultural understanding will be all the greater for it.
Senior Katherine Coble is the News Editor. Her email is kcoble@fandm.edu.