By: George Cho || Contributing Writer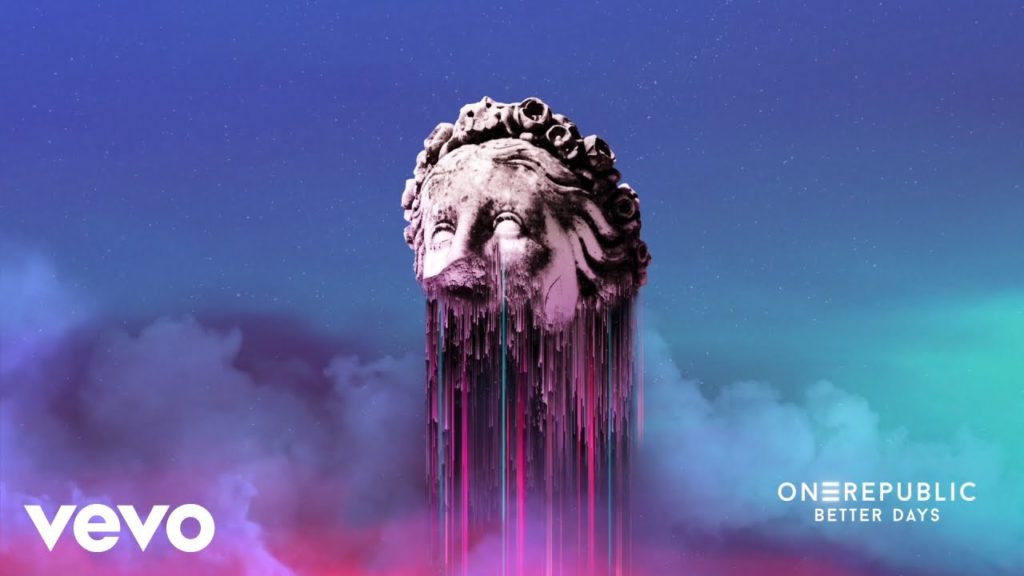 The strange but beautiful power of music has always been apparent through many means. However, now more than ever before, many have turned to music as a therapeutic outlet to persevere through this troubling start to the decade. I am no exception, which is why I would like to share a list of songs which have personally helped me carry on so far through these uncertain times. Some of these songs fit the ambiance of the current pandemic while others are meant to provide you a respite from reality. Some are meant to lift spirits up while others are meant to remind you that it is all right to feel sad. The titles may be numbered, but they are in no particular order of favoritism. This is merely a list of recommendations and suggestions of selected songs you might like.
20. "Vincent (Starry, Starry Night)" by Don McLean (1971) Inspired by Vincent Van Gogh's The Starry Night, McLean's song combines the melody and harmony to create a soothing and comforting tune to listen to. It can help assuage the rampant stress that might be running through your mind.
19. "The Times They Are A Changin'" by Bob Dylan (1964) It is a harsh but necessary reality check. Although this song was released during the 1960s, the message behind Dylan's piece remains relevant to this day.
18. "Colourful Language" by Hugh Hardie (2014) This is an electronic piece which audibly embodies the season of spring and the birth of a new life. It is an excellent song to listen to during a run or a workout.
17. "Baila Baila Baila" by Ozuna (2019) The song's title is translated from Spanish to English as "Dance Dance Dance" and that's the simple message behind this tune. Crank up the music and just let yourself loose.
16. "Miami 2017 (Seen The Lights Go Out On Broadway)" by Billy Joel (1976) Taking place in a fictional apocalyptic New York City, "Miami 2017" is eerily appropriate given how life has currently come to a halt in the Big Apple.
15. "Rise Up" by Imagine Dragons (2017) This song acknowledges the challenges of achieving big goals, but it emphasizes the necessity of setting your course and breaking the mental chains holding you back. The message is important to hear as the world rises up to fight off the Coronavirus.
14. "Viva la Vida" by Coldplay (2008) This song assumes the perspective of a fallen king looking out at his fallen kingdom. On a broader level of interpretation, the lyrics, harmony, and melody paint a picture of sullenness towards fallen glory. It is sadly relevant to many people whose ambitions were cut short due to the Coronavirus outbreak.
13. "7 Years" by Lukas Graham (2016) To put it bluntly, this song makes you think about life and just how fast it goes by. Time marches onward and does not stop for anybody.
12. "Rocket Man (I Think It's Going To Be A Long, Long Time)" by Elton John (1972) Rock stars, like Elton John himself, separate themselves from their friends and families for long periods of time as they go on tour. Currently, as many people find themselves separated from their loved ones, the emotions of the "Rocket Man" are shared worldwide.
11. "A Thousand Bad Times" by Post Malone (2019) This piece bears a determined and undying spirit. The intense level of perseverance demonstrated by Post Malone's lyrics is certainly necessary in these trying times.
10. "Piano Man" by Billy Joel (1973)
If there was a way to musically express the low points of life, Billy Joel's renowned piece accomplishes that feat and then some.
9. "That's Life" by Frank Sinatra (1966) Disappointment is an unfortunate but integral component of life. However, Frank Sinatra whimsically accepts this harsh truth through this piece.
8. "Ready or Not" by Fitz and The Tantrums (2019) Everybody will go through failure. However, this song by Fitz and The Tantrums expresses how important it is to not be bitter at the world and press onwards.
7. "Spirits" by The Strumbellas (2015) People bear their inner demons and struggle to fight them off. However, "Spirits" gives a consoling message that everything will be alright as well as an encouraging cheer to not let those internal monsters consume you.
6. "We Didn't Start the Fire" by Billy Joel (1989) Given how we are living through a wild and historic pandemic, "We Didn't Start the Fire" musically exemplifies the madness of the world from the past, present, and future.
5. "Time to Say Goodbye" by Sarah Brightman and Andrea Bocelli (1995) For many people, the Coronavirus outbreak has forced them to prematurely bid farewell to their friends, families, experiences, or chapters of their lives. This Italian masterpiece wonderfully captures the melancholy sentiment of saying goodbye to someone or something for possibly the very last time.
4. "Carry On" by fun. (2012) It is easier said than done, but it is necessary to carry on through difficult stretches of time and not let them wear you down. "Carry On" sends an uplifting message to help one build adversity.
3. "The Nights" by Avicii (2014) COVID-19 will unfortunately be a significant memory of our respective lives. However, "The Nights" reminds us of the fleeting nature of life and to live one to remember.
2. "Let It Be" by The Beatles (1968) There are understandably and rightfully rampant sensations of anger, stress, and sadness going through people's minds these days. Many things are out of our control leaving us feeling helpless. However, "Let It Be" sends a message to listeners to calm down and that everything will be alright.

1. "Better Days" by OneRepublic (2020) The release of this song could not have come at a better time. As people try to navigate the metaphorical sea of uncertainty brought about by the Coronavirus pandemic, OneRepublic's latest song provides a glimmer of hope that "Better Days" will eventually come.
Whatever effect they may give off, the songs of this list reflect how music has the ability to tangibly express complex emotions, eloquently narrate relatable stories, or simply leave the listener in a trance. You can find all of these songs on Apple Music, Spotify, and YouTube. My purpose in sharing this list is that hopefully people can find a level of comfort while listening to these songs during this pandemic. Spring 2020 is going to bring some tough days and we need to do whatever we can to mentally march onwards.
Sophomore George Cho is a contributing writer. His email address is gcho@fandm.edu.