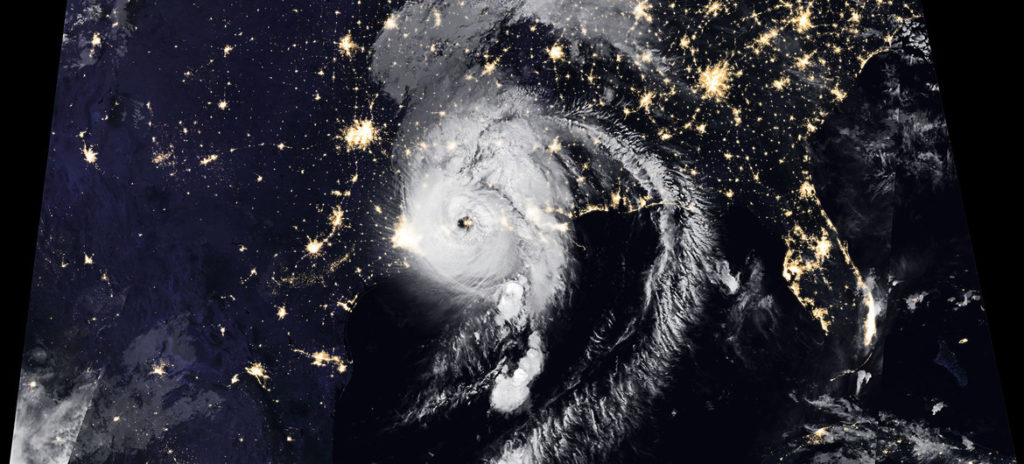 By You (Elena) Wu || Contributing Writer
Hurricane Laura came ashore around 2:00 AM EDT on August 27 near Cameron, Louisiana as a Category 4 hurricane. It made its landfall near peak intensity, setting a record as the tenth-strongest U.S. hurricane landfall by wind speed. According to the National Oceanic and Atmospheric Administration (NOAA), Category 4 storms are considered extreme hurricanes: the second-highest hurricane classification category on the Saffir–Simpson Hurricane Scale. A Category 4 hurricane, with a 130–156 mph wind speed, can destroy mobile homes and other buildings without fixed structures. Most trees will be snapped or uprooted and power poles downed. They also produce a storm surge of 13–18 feet (4–5.5 m) above normal, causing floods and beach erosion.
Laura is the strongest hurricane on record to make landfall in the U.S. state of Louisiana and the first major hurricane of the 2020 Atlantic hurricane season. As it moved inland, the system began to weaken, but it left severe damages across Louisiana and eastern Texas, killing six and causing 296,000 customer outages. On September 2, less than one week after Laura's landing, the Electricity Subsector Coordinating Council reported that power had been restored to three-quarters of their customers. Before Laura made landfall, electric sectors in the storm's path had mobilized an army of at least 29,000 workers. Although people got to work as quickly as possible once it was safe to do so, it will still take weeks for fully restored power. In areas that suffered a direct blow, the hurricane "caused catastrophic and unprecedented damage" to the high-voltage transmission system, and workers must rebuild entire energy grid sections.
It is better to consider the recovery as a marathon rather than a sprint. "In partnership with transmission system owners, the combined electric sector workforce is working determinedly to restore power as safely and quickly as possible. That will require creativity, communication, and a continued focus on our crews' health and wellness in the coming weeks amid the ongoing COVID-19 pandemic," said Jim Matheson, CEO of the National Rural Electric Cooperative Association (NRECA).
Safety is always the top priority in any restoration effort. Given the COVID-19 pandemic, the restoration process has an additional layer of complexity. In May, the Federal Emergency Management Agency (FEMA) provided COVID-19 Pandemic Operational Guidance for the 2020 Hurricane Season. The document emphasizes that SLTTs should be prepared to conduct disaster work virtually. The precautions include using available media to ensure survivors are aware of and understand the changes in the application process, holding virtual town halls throughout response and recovery, and conducting virtual coordination meetings with volunteer organizations and the private sector. Crews are following additional protocols designed to keep them safe and healthy, while customers are urged not to approach repair teams and maintain social distancing.
First Year You (Elena) Wu is a Contributing Writer. Her email is ywu3@fandm.edu.