By Alice Lu || Contributing Writer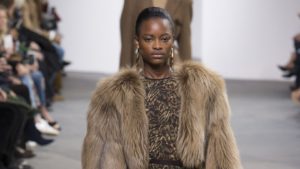 While some of us are still wondering if we should spend money on an embroidered blazer, a floral shirt or a pair of block-heeled sandals, fashion designers have already planned out how we should spend our money for the Fall of 2017.
Browsing through the collections, I am blown away by the pictures of celebrities and models at the big shows with the big brands in the big cities: Milan, London, New York and Paris. Although I'm getting tired of the Hadid sisters and of the Kardashian family dominating the world of fashion, Kendall, Gigi and Bella's runway outfits are hints about what will be popular this season. Kendall and Kylie have already claimed they are going to keep using the simple style of mix-and-match basics. This style includes puffy bombers, nude "naked" boots and all of the street-style-teenage-basics.
Talking about fashion is not only discussing how to be dressed well, but also about being given a perspective into the mind of acclaimed designers. It seems that Michael Kors and Miuccia Prada are advocating similar messages about modern women through their designs in New York and Milan. Both of them refuse to get political but they have stressed strength and confidence in women.
Kors chose to make simple recreations on traditional clothes. According to Nicole Phelps of Vogue  the collection included "jackets came with rounded shoulders and cocooning proportions, or the sleeves were chopped off above the biceps; skirts were tulip shaped." While Prada played with a collection of colors, ostrich feathers and crystal fringes, to create questions about the role women had in shaping modern society.
Meanwhile, Alessandro Michele, the chief designer of Gucci, takes a bolder method by mixing genders, cultures and styles from different eras, making revolutionary designs that are completely different from last season. "This is always my world. I want to swim in my ocean," he said.
Confidence, independence and strength remain classic themes on the stage of fashion encouraging the public to be more confident in their appearances and by extension, themselves.
First-year Alice Lu is a contributing writer. Her email is xlu@fandm.edu.