By Daniel Robillard || Investigative Reporter
As a senior in high school, Vanessa Robustelli faced a decision that many students across the country will be making in the coming months. She had to choose where to spend the next four years of her life—at a music school within a larger university or Franklin & Marshall College? Ultimately, she chose to come to F&M because of its unique music program that allowed students to be active in music while also pursuing other studies.
Last week, Robustelli and many other students who were drawn to F&M's music program learned that the College planned to make substantial cuts to the music lesson program starting in the 2021-2022 academic year.
The program was started by Brian Norcross, Senior Director of Instrumental Music & Conducting Studies, soon after he arrived at F&M in 1986. At that time, performing groups had just started going from being student clubs to moving under the auspices of the Music Department's academic program. Originally, the College started by offering non-credit lessons in voice, piano, and guitar, which students paid for.
In the 1990s, the College moved to credit-bearing lessons, which were paid for by the College. At first, those lessons had a corequisite that required students to take a music class if they were going to take a credit-bearing lesson. Students also had to do a jury, where they would play in front of a panel, and a recital.
Eventually, the Music Department removed the corequisite requiring students to also take a music class and just had students perform in a recital. "When we did that, enrollments just blossomed and grew every year," Norcross told The College Reporter.
Those credit-bearing lessons have been free for students ever since they were first offered. "Our philosophy was that this is part of the academic department—you don't charge extra for students to be able to take something from the curriculum," Norcross said.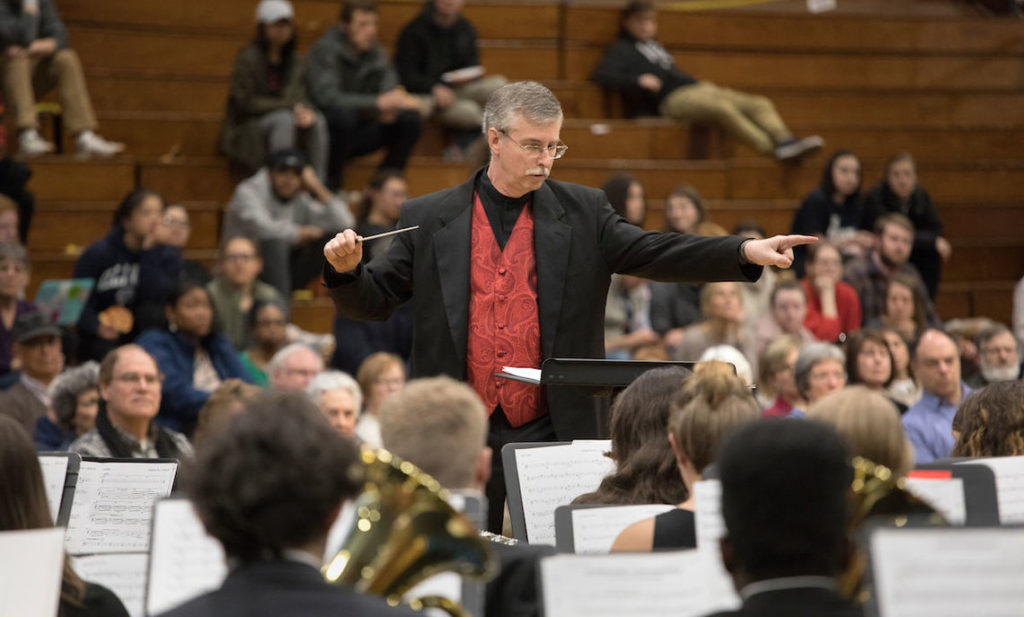 However, faced with a $6.5 million budget deficit from the impact of the COVID-19 pandemic, the College decided that the program was no longer financially sustainable, and the music department announced that the College had notified them that students would have to pay for these music lessons in addition to their tuition payments.
Provost and Dean of Faculty Cameron Wesson said that the College was forced to cut $695,000 from departmental operating budgets. The College also made cuts of about $1.1 million by reducing the use of adjunct faculty, which was where the Music Department was most impacted, Wesson explained. To provide the lessons, the music department makes requests from the adjunct faculty budget, as most of the highly specialized instructors that teach lessons are adjunct professors.
"We were spending a tremendous amount of institutional money for lessons, most of which were not for music majors and minors," Wesson said. The College made the decision to cut the program after reviewing the lesson programs of peer institutions. "From the 15 to 20 schools that we indexed against, we were the only one offering free lessons," Wesson told The College Reporter.
Wesson emphasized that he saw the value in the lesson program and said it was unfortunate that the College was forced to make the cuts. "There was not a single department that escaped cuts," he said. "Music was not alone in that."
The Music Department and its students have taken issue with the rationale for cutting the lessons, saying that the fact peer schools don't offer this is exactly why it should continue to be provided. "Sometimes you learn a lot from looking at what other people are doing," Norcross said. "Sometimes, it's to allow us to position ourselves in the crowd. I am so opposed to F&M being average. I want us to be out in front."
Wesson emphasized that the College would continue to subsidize music lessons for music majors and students with high levels of financial need. However, music students have expressed concern that the College is currently only planning to subsidize up to four lessons for those groups whereas many students currently take lessons for all eight semesters that they are at F&M.
The Music Department has made it clear that they are not in favor of the cuts to the lesson program. In a letter to music students announcing the change, Karen Leistra-Jones, the Department Chair of Music, said that the Department had "actively and consistently voiced our objections to charging fees for credit lessons, but we have been overruled by the College administration."
"We have argued this fervently at the most professional level we can," Norcross said. "To paraphrase [the musical] Hamilton, we've 'shot our shot.' We are totally opposed to this."
Upon learning about the planned cuts, Robustelli and fellow senior and music major Dina Spyropoulos began organizing current and former F&M music students, creating a town hall to voice their concerns, and sending a formal letter to the College administration and Board of Trustees.
Although the large majority of students that take credit-bearing lessons are not music majors, students and the Music Department have emphasized that the cuts will have a significant academic impact. Some students may now feel pressured to become a music major to qualify for subsidized lessons, Robustelli and Spyropoulos told The College Reporter. Such decisions could potentially prevent students from pursuing a different major or academic path than they originally intended, or will force students to stop taking lessons. "The cuts will tunnel people into decisions that other majors don't have to make," Spyropoulos said.
Students have also spoken out against what they feel is a decision that is inequitable and goes against the mission of the College. Robustelli and Spyropolous said that the most frustrating part of the cuts to the lesson program was that it ran counter to the commitment to accessibility that F&M has tried to make in the past decade. "I think it's doing a huge disservice, bringing people of all different economic backgrounds to our school and then telling them that they actually have to be able to pay in order to participate in this," Robustelli said. "This leads to a sort of elitism that says you have to be of a certain financial status to pursue music at F&M."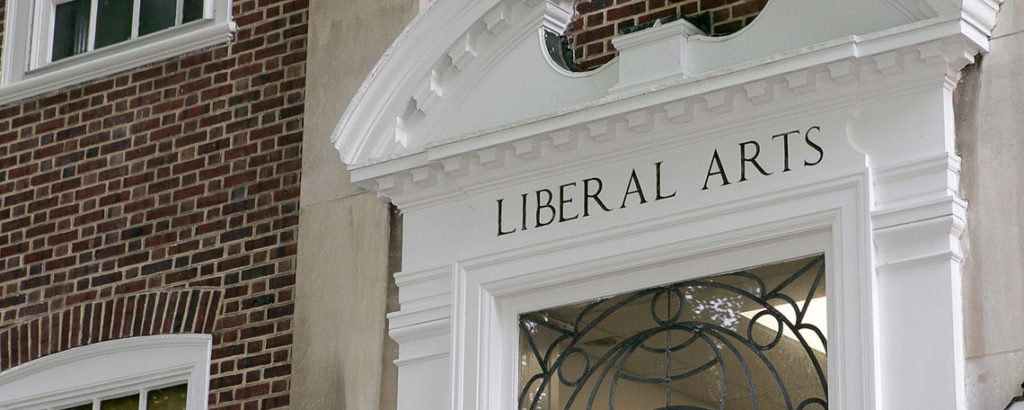 At the student-organized town hall on Wednesday, Feb. 17, many current F&M music students and alumni who have benefitted from the lesson program said that they felt the budget cuts showed that the music department was not valued by the College administration. Other students expressed a sense of abandonment, saying that they had chosen to attend F&M over other schools specifically because of the music program and felt that the College was now dismantling something that they had made a centerpiece of the student experience.
The recent cuts have highlighted a tension that F&M has had to deal with in the past few years, and will likely continue to face going forward. Financially unsustainable programs—like the music lessons—have become an integral part of the college experience for many students. Furthermore, the College has made the music lesson program a centerpiece of its recruitment strategy—tour guides talk about the lessons on every tour and it is frequently emphasized during events like open houses and admitted student days.
Students and faculty often expect the College to continue to support the programs that make it unique from peer institutions. However, to do that, F&M will need to find a way to reach a financial reality that allows it to match and exceed what other top liberal arts schools are doing.
Despite the cuts, the Music Department and its students still see a path ahead; however, they don't plan to stop making their voice heard anytime soon. "Musicians are shockingly resilient," said Norcross. "As I told my students about the COVID-19 pandemic: I'm not going down without a fight. And guess what? I'm not going down." 
Junior Daniel Robillard is an Investigative Reporter. His email is drobilla@fandm.edu.