By Erin Maxwell || Contributing Writer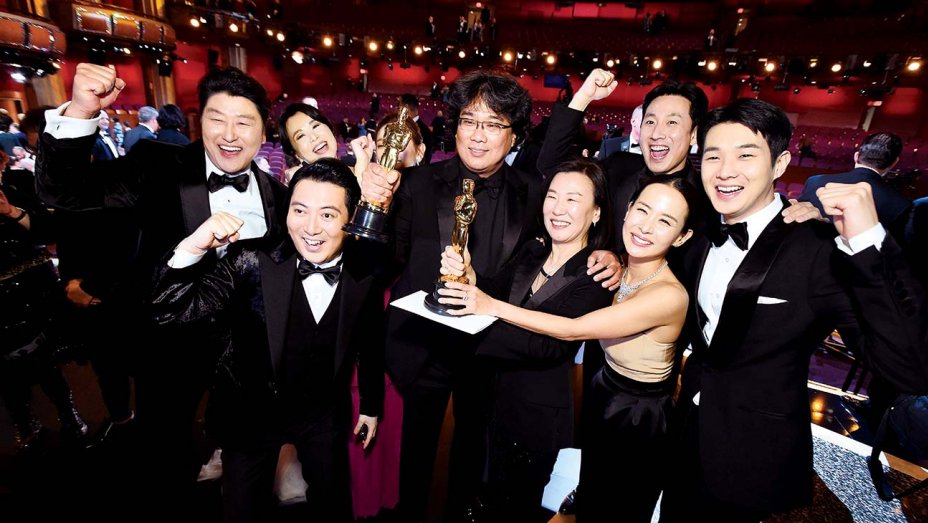 With ratings hitting a record low in 2019, the 2020 Oscars ramped up entertainment value in lieu of a traditional host. In light of last year's controversy surrounding Kevin Hart, ABC decided to stay with their hostless format, and instead peppered the broadcast with performances from big names such as Elton John, Idina Menzel, Billie Eilish, and an extremely unexpected appearance from Eminem.
Controversy is no stranger to the Academy Awards, with this year's obvious lack of female directors and diversity exacerbating the growing problem. Most evident was director Greta Gerwig's snub from the directing category for her work in Little Women, prompting stars such as Natalie Portman to speak out about the entertainment industry's failure to promote equity and equality in employment. Bringing these issues to the forefront on a lighter note, comedy legends Steve Martin and Chris Rock served as the evening's anti-hosts, opening the show with self-deprecation and scathing commentary that was met with raucous applause.
The four biggest acting wins of the night were fairly predictable, as they stayed consistent with the Golden Globe awards earlier in the year, including the first acting win for industry favorite Brad Pitt. Also consistent across the best acting wins were long-winded political speeches that ranged from immigration to animal rights.
The advent of streaming services taking over traditional cinema was a hot topic at the Golden Globes, with Netflix having a total of 24 nods for its big-budget films, including Martin Scorsese's The Irishman. However, they failed to gain traction with the bigger Academy Award categories, bringing home only two statues for Laura Dern's work as a supporting actress in Marriage Story, and American Factory snatching up the Best Documentary title.
Parasite, the epic South Korean film directed by Bong Joon Ho, was the breakout winner of the night, beating out predicted picks including Sam Mendes' war film 1917 and Quentin Tarantino's hit thriller-comedy, Once Upon a Time…in Hollywood. The Best Picture win for Parasite marks the first time a non-English language film nabbed the biggest award of the night, also grabbing three other major categories, in comparison to 1917 ending with only three.
Changes in programming and the failure for one film to sweep all categories made this Oscars surprising, fairly unpredictable, but altogether delightful for the casual film junkie.
The "Big" Categories:
Best Picture: Parasite
Directing: Bong Joon Ho (Parasite)
Best Original Screenplay: Bong Joon Ho, Han Jin Won (Parasite)
Best Actor: Joaquin Phoenix (Joker)
Best Actress: Renee Zellweger (Judy)
Best Supporting Actor: Brad Pitt (Once Upon a Time…In Hollywood)
Best Supporting Actress: Laura Dern (Marriage Story)
Best Animated Feature: Toy Story 4
Cinematography: Roger Deakins (1917)
Best Documentary: American Factory
Best International FIlm: Parasite
Costume Design: Jacqueline Durran (Little Women)
Best Original Score: Joker
Best Original Song: "I'm Gonna Love Me Again" (Rocketman)
First-Year Erin Maxwell is a Contributing Writer. Her email is emaxwell@fandm.edu.