By Ashani Williams || Layout Assistant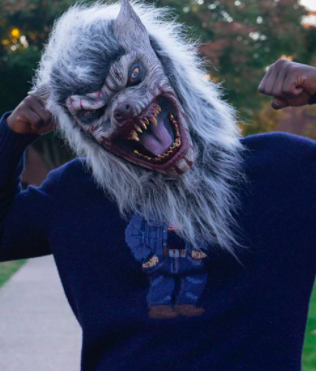 On Saturday, October 17th, the Black Student Union hosted A Nightmare on College Ave. A student-run carnival, BSU's event balanced its many spooky attractions with social-distancing protocols. As the Vice President of the Black Student Union, I had the unique opportunity to both help plan and execute the event while also visiting the recent stations the BSU devised. This fall festival provided a space for students to get a similar experience to what they would have had in the middle of the semester in years prior. A Nightmare on College Ave. featured pumpkin painting, giant game of Connect Four, the lawn-game Kan Jam, musical chairs, and what was everyone's favorite, the costume contest, which was performance-based . Competitors were judged on costume and personality while walking.
In addition to the fun interactive stations, there was even a spooky flash mob! Around twenty members of the Black Student Union emerged from different stations with matching masks and danced to "Thriller," an all-time Halloween favorite. Featured dancer, Rasheed Adewole '21 reflected on the preparation of the intense dance: "For me, it was the first time that I've ever been a part of an organized dance group. I relied on Rachel, Shani, Qelani, and others for clear marching orders that enabled my satisfactory performance. Our flash mob felt like a motorcade, clicking together a series of spooky dance moves. That was too fun for me!"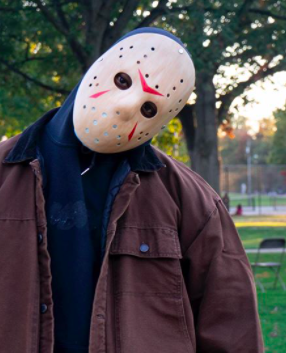 While ensuring all attendees were having a great time, the Black Student Union Executive Board members also set up cleansing stations at every carnival station, following COVID-19 safety guidelines. The BSU manned a check-in desk, too, each attendee was offered a glowing wristband and raffle ticket for a chance to win one of the three grand prizes. This registration allowed the group to keep the event at the cap. Public Relations Officer Qelani Wilson '22 stated,
"I was worried about how the event would turn out considering we had to social distance, but despite the extra precautions we needed to take, we had a great event."
By the end of the night, BSU raffled off three grand prizes, accompanied with small gifts including Black Lives Matter wristbands, Durags, Bonnets, and even BSU shirts! Students were able to enjoy an event with several safety precautions. "People really loved it!" said featured dancer, Iyanu Ogunsola '22.
Junior Ashani Williams is a Layout Assistant. Her email is awillia7@fandm.edu.