By Danielle Rice || Arts & Leisure Editor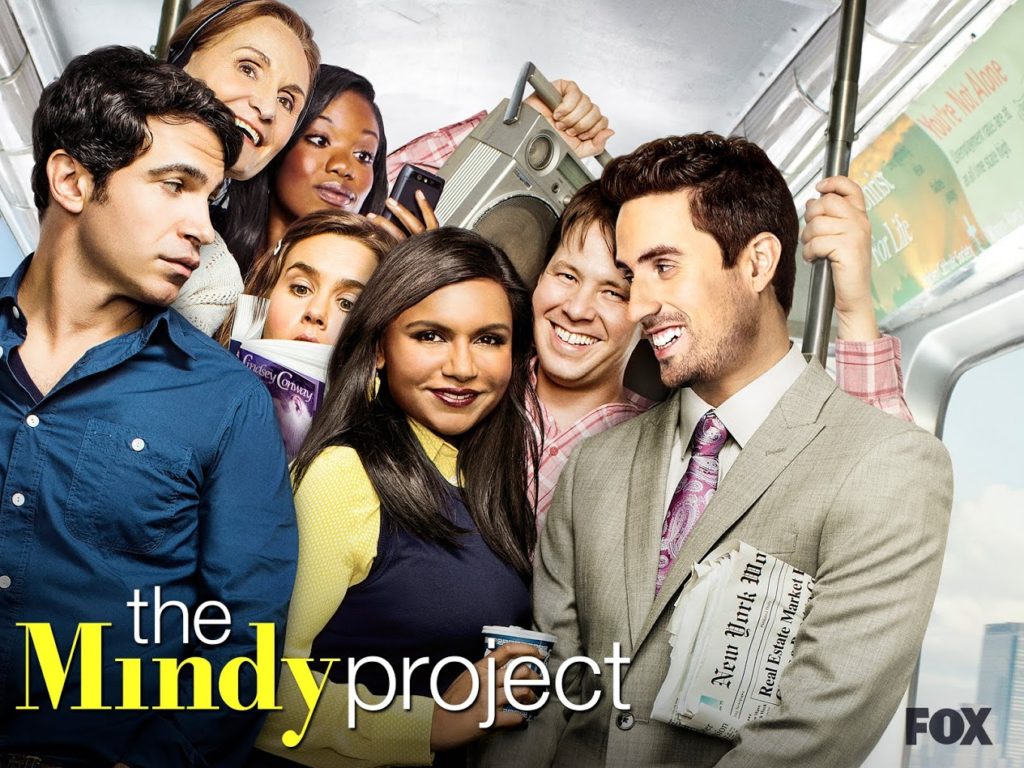 There are so many powerful, do-it-all women who are dominating Hollywood right now, creating their own shows as well as starring in them. However, according to the Center for the Study of Women in Television & Film, women make up only 25% of television creators, 30% of executive producers, 35% of writers, and 26% of directors. These numbers have been rising, but they can be even higher. We can all help raise them by simply supporting female filmmakers and television shows created by women. Comedy can be subjective, so here is a list of comedy shows for every type of comedy-lover. There's surely something on here for everyone!

Dark humor: Fleabag
If you're in the mood for some dark humor and a sarcastic female protagonist, then Fleabag is for you. British show Fleabag (2016) was ingeniously created and written by Phoebe Waller-Bridge, who also stars in the show along with Sian Clifford, Olivia Colman, and Andrew Scott. This is a witty, dark-humored show, which features the cafe owner, "Fleabag," as she deals with her eccentric family, grapples with the recent death of her best friend, and navigates through the men in her life. For a full-length review, check out Editor Katie Coble's article on our website. You can find Fleabag available to stream on Amazon Prime Video.

For a light-heart laugh: The Mindy Project and Shrill
If you are looking for a light-hearted show to lift you up, try watching The Mindy Project or Shrill. The Mindy Project (2012) was created by Mindy Kaling, possibly better known for her role as Kelly in The Office, and centers around Mindy Lahiri, an OB/GYN in New York City and her eccentric, sometimes outright odd coworkers. It oscillates between storylines about her love life, and her work life, even as the two start to merge. The Mindy Project is available on Hulu.

Shrill (2019) is a series created by Aidy Bryant, who you may recognize from Saturday Night Live. She stars in this light-hearted comedy about a young woman, Annie, who is trying to make it as a journalist while also growing her self esteem, especially as it relates to her body. She meanwhile battles bad boyfriends and a sick parent. Shrill is also currently available on Hulu, and just released a second season.

Satirical Humor: Girls
If you're feeling a cynical, satirical comedy, Girls has got you covered. Girls (2012) is another witty television series, created, written by, and acted in by Lena Dunham. Girls depicts the lives of four 20-somethings trying to figure out their lives while living in New York, who are often self-absorbed, catty, and downright mean, but who you can't help but cheer for anyway. Dunham acts as the aspiring writer Hannah Horvath, who lives with her type-A best friend and gallery curator, Marnie (Allison Williams). The two are friends with Jessa (Jemima Kirke), their unreliable friend from college, and her cousin, NYU-student Shoshanna (Zosia Mamet). There are many more well-known actors who star on this show, such as Adam Driver, who plays Hannah's peculiar boyfriend. Everyone who watches this show will relate to some part of the characters, no matter how much they don't want to admit it. Girls is available for streaming on Amazon Prime Video, Hulu, and HBO Now.

Sketch Comedy: Inside Amy Schumer
If you're a fan of real, on-the-spot comedy, then Inside Amy Schumer is for you. Inside Amy Schumer (2013) is a great sketch comedy show created by Amy Schumer, containing scripted vignettes, stand-up comedy clips, and man-on-the-street interviews. You can experience Schumer's humor for yourself on Hulu or for free on Comedy Central.
Sophomore Danielle Rice is the Arts & Leisure Editor. Her email is drice1@fandm.edu.