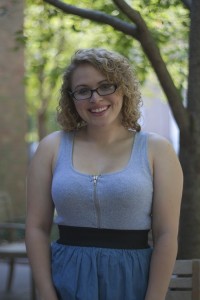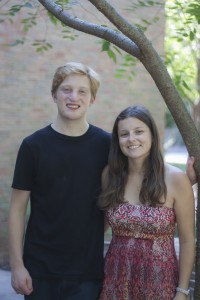 By Zoe Reszytniak,
Contributing Writer ||
This year will be an exciting one for the F&M Players. Jake Benedict '15 affectionately describes F&M Players, the school's student run theatre group, as a big family. Benedict became involved in Players his freshman year and is now president of the organization.
Being entirely run by students, the group faces several challenges when putting on performances — finding places to rehearse and making a schedule that works for everyone among the most
prevalent.
"There are so many groups trying to find spaces, and when you are doing it with students who are doing it for fun you have to work with their schedules," Benedict said.
"We really pride ourselves on working with you to find your perfect schedule," Benedict
continued.
These challenges are easily overshadowed by the benefits brought on by operating as a student-only organization.
"It allows the creative process to be it's own," Benedict said. "It allows students' creativity to go places."
Students collaborate with one another, finding what works best and what does not.
Each year, Players puts on two performances: a main stage
production and a Broadway Revue. In the Spring of each year, any member of the organization is given the opportunity to propose a show for the upcoming year.
These proposals must include a plan of how the show will be put on, who will be directing, and who will be in the production crew. The proposals are reviewed by the board and the applicants are interviewed. A vote determines who will direct the shows for the next year.
Rachael Herman '16 will be directing this year's main stage performance, Bye Bye Birdie, a Tony-award-winning Broadway production set in the 1950s. It tells the story of a young rock star, hoping to make one last publicity stunt before he is shipped off to fight in the war.
Last year, Herman made her debut in F&M Players and performed in Into the Woods and the annual Broadway Revue. According to Benedict, her proposal especially stuck out due to her very clear
vision for the production.
"I think she's going to put on a pretty amazing show," Benedict said.
Benedict believes Herman's involvement in Greek life will serve her well when overcoming the challenge of scheduling around recruitment week, which will be at the same time as tech week for the show.
This year's Broadway Revue will be co-directed by Katrina Wachter '15, and Pat Montgomery '16. The theme is "Dancing Through Life." Benedict spoke highly of the theme and song choices. During the interview process, Wachter and Montgomery had a distinct approach to how they would produce their show. Benedict believes they will have a very successful performance, as well.
F&M Players is for any student looking for a fun, rewarding experience. Even those not interested in theatre can help by working as technicians for the shows.
Becoming involved is a very simple process. Any freshman interested can attend the campus club sessions offered during orientation. Additionally, on September 10, at 6 p.m. in the Green Room Theater, there will be an information session for "Bye Bye Birdie."
First-year Zoe Reszytniak is a contributing writer. Her email is zreszytn@fandm.edu.