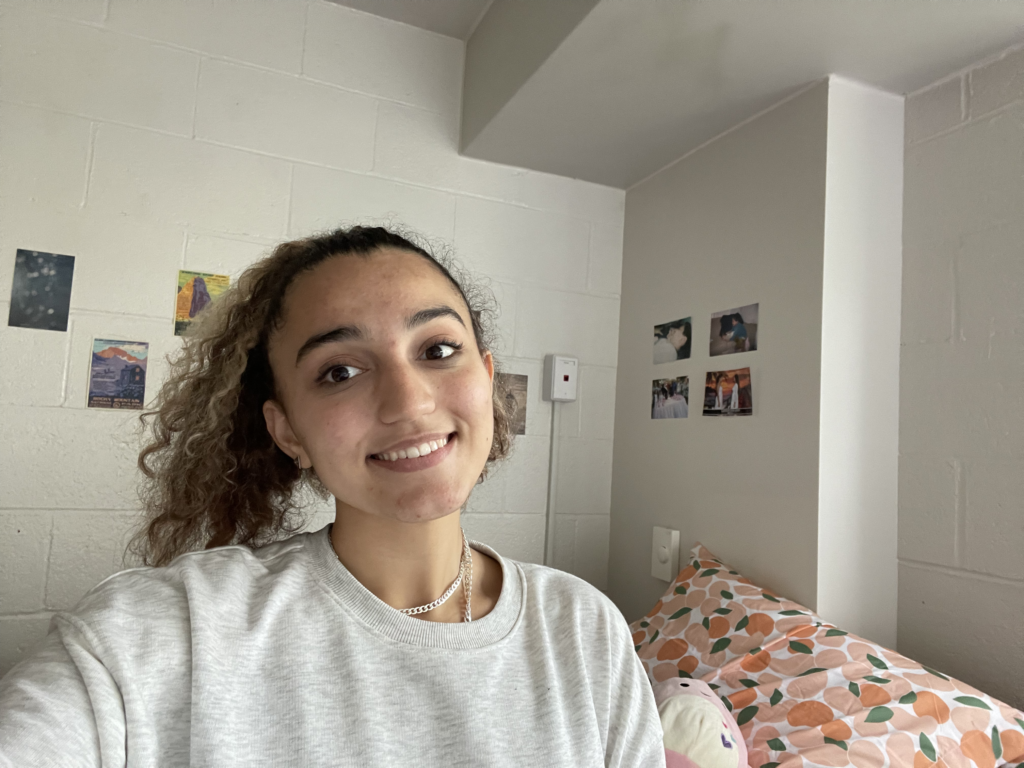 Where are you from?
S: Miami, FL (305 till I die!)
What made you choose F&M?
S: Last year, I received a Posse Scholarship to attend Franklin and Marshall College. It has been such a blessing, and I am so happy that I committed to this school. The emphasis on academics as well as creating a welcoming community are things that I value at F&M.
What clubs/organizations are you interested in?
S: I am interested in acapella, rowing, theater, film, and improv.
What are you interested in Majoring?
S: I am interested in majoring in history. I am also interested in film, and as the years go by, I will see if I want to double major or minor in that subject.
Are you interested in studying abroad?
I am very interested in studying abroad. I think the opportunities that Franklin and Marshall and the posse scholarship have given me are the very reason why I committed to the school. I hope to study abroad and gain more knowledge of different cultures and subject matters that I may not have tried without study abroad. In a lot of the programs that I am interested in, learning the language is a requirement. So, I feel like that would be very exciting to do as well. If I were to study abroad, I would likely study either history or film production. I am considering Asia and Europe.
6. Do you like to travel and if so, what was your favorite destination and why?
I love to travel; however, I haven't gone out of the country or past the East Coast even. I am very eager to travel as much as I can in my college career. I think that traveling is very enriching and necessary to become a well-rounded and more informed citizen.
What are you interested in exploring in Lancaster?
I am very interested in exploring the city life of Lancaster along with the arts and culture. I have heard of a few art festivals and film festivals that I will likely attend and hopefully learn something from.
What is your family like?
My family is very loud and funny. I don't remember a day where there was
silence in my household. Everyone is always laughing or, well, fighting. Although that is not the most graceful way of living, it is my way of living and It is how I learned to love the people closest to me. In terms of my heritage, my mother was born in Honduras and my father was born in Ecuador. However, my family on my dad's side is partially Lebanese and the family on my mother's side is partially Palestinian. With that in mind, there is a very blended experience in my holidays. I have experienced traditions from a more Palestinian kind of experience, especially with the food, and I have also experienced Hispanic traditions as well. Although these sides of the family aren't fully connected, I think that is a large reason why I am a history major. I am eager to learn more about my Middle Eastern heritage since I did not have direct access to that while living in America.
How has the transition from high school to college in the Covid-19 era been so far?
I am kind of a weird case to ask that question to since I did not find quarantine to be that bad! I think having that time to myself and more control in my schedule was really nice especially in my senior year of high school. The transition to college was a bit weird since I had to get used to being back in a stricter schedule. However, I am really liking the flow of everything. I love my professors, I love my roommate and my neighbors, and the clubs that I have been joining. I am honestly very excited to see where my college career takes me.
What are you looking to get out of college?
I am a person who always has a plan. I always want things set in stone, and very controllable. However, over these past two years in quarantine, I've realized that that is not the most important thing in life. So, in my college career, I just hope to feel more confident and more focused by the end of it. I am not expecting to be more brilliant, or with loads of job offers stacked up, or mega-popular. I just hope that whoever I become, I can truly and fully be happy with saying that it is genuinely me.