By Rohail Spear || Layout Assistant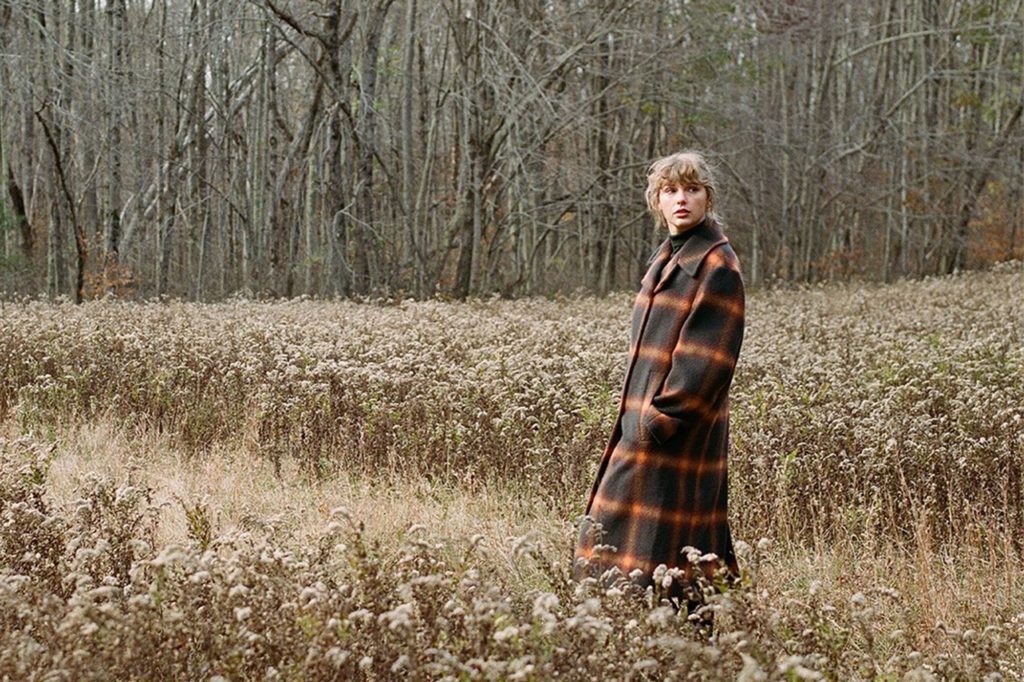 Four and a half months after she released Folklore, her most critically acclaimed album of her career, Taylor Swift dropped an equally moving and powerful set of songs on Folklore's sister album, Evermore.
Boasting 15 songs on the standard edition and 17 songs on the deluxe edition, Evermore is a prime example of Swift's prowess at songwriting and her aptitude for storytelling. "Cowboy Like Me" is a love story about two con artists; "'Tis the Damn Season" captures the feeling of returning home to an old flame during the holidays perfectly; the thrilling country ballad "No Body, No Crime" featuring HAIM begins with one person cheating on the other and quickly escalates to murder: listen carefully for the twist at the end.
Swift returns to some of her previous favorite topics to write about, including crushes whose "hair falls into place like dominos" in the pulsing, dreamy "Gold Rush." In the punctual, catchy "Long Story Short," Swift, after "[clinging] to the nearest lips" and falling for the "wrong guy," is "all about you." Her fairytale-esque lyrics from her country days make a return here. On "Willow," she compares herself to the "water when your ship rolled in that night… as if you were a mythical thing." "Ivy" transports you to a "faith forgotten land" where "I can't / stop you putting roots in my dreamland / my house of stone, your ivy grows."
Taylor Swift's lyrics never fail to impress. If she ever retired from writing songs, she would make a fine poet. On "Tolerate it," a song reminiscent of Prince Charles' and Princess Diana's relationship, she cries "You're so much older and wiser and I… I'm begging for footnotes in the story of your life." The pain in Swift's voice is streaked all over the chorus, giving the words added meaning and emphasis. Metaphors contrast perfectly with bold, forward statements in songs such as in "Ivy," where she croons "So yeah, it's a fire / It's a goddamn blaze in the dark" and then, with Swift's distinct accusatory tone, "And you started it." "Champagne Problems" is a song about two college students: one with plans to propose and one with plans to break up. Here, she once again plays on the idea of a mad, crazy woman when the audience reflects how "'She would've made such a lovely bride / What a shame she's fucked in her head.'" Swift uses swear words carefully; they catch you off guard every time she utters one. Or yells one.
Similarly to Folklore, Taylor Swift's vocals are a highlight. She has found the perfect unique blend of singing and talking. She stretches her voice effortlessly to sing lower than she ever has before, indicating her obvious growth vocally from her country days. Her falsettos are particularly layered and blended so smoothly that every song simply sounds pretty — just listen to the lead single, "Willow." Evermore contains two duets: on "Coney Island," The National's deep voice shocks you after Swift sings the first verse and chorus, and Bon Iver's famous falsettos can be heard on the bridge of "Evermore," at which point the song quickly escalates and intensifies into a gripping, chilling climax.
While Evermore is generally less vulnerable than Folklore and occasionally falls into the pop trope of keeping the listener at a distance, the album as a whole is an example of the best an artist can do in four and a half months under coronavirus restrictions, which include recording remotely.  The coronavirus has changed almost every aspect of our everyday lives, but somehow Taylor Swift managed to go against the odds and produce two of the finest albums in 2020, let alone in her career. Quarantine has never sounded better. 
First-year Rohail Spear is a Layout Assistant. His email is rspear@fandm.edu.