By Bridget Johnston || Contributing Writer
On Thursday, Jan. 28, an exhibit by John Holmgren, assistant professor of art, entitled "District of the Penguins," premiered in the Rothman Gallery of the Phillips Museum of Art. Holmgren's exhibit depicts Antarctica through his own photographs in combination with journals, maps, and drawings of the continent found in F&M's Martin Library of the Sciences.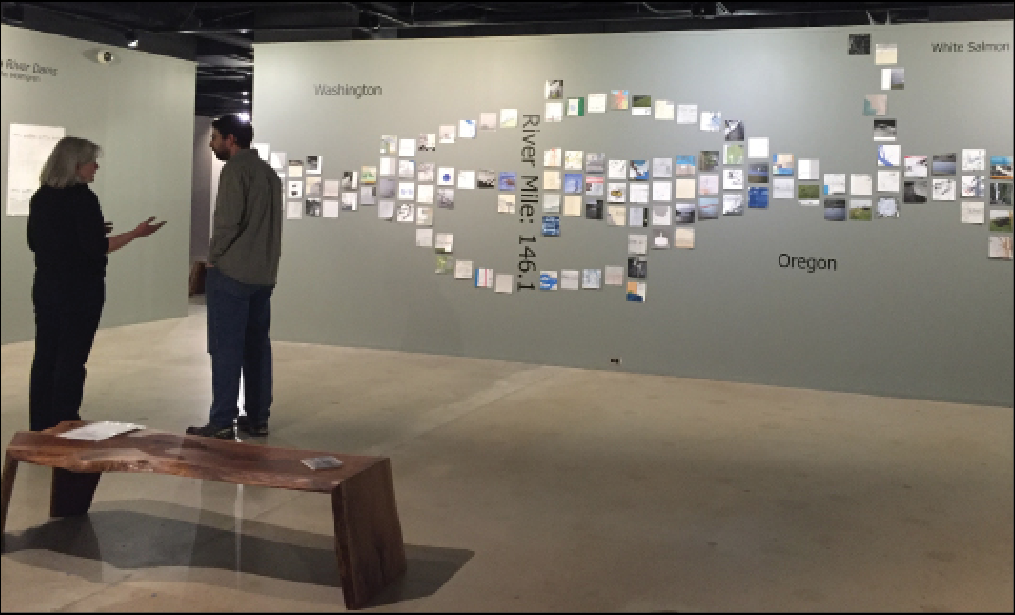 The project began nearly 25 years ago, while Holmgren was serving in the U.S. Coast Guard. He worked as an electrician for two and a half years on The Polar Sea, a polar-class icebreaker, which was home ported out of Seattle, Washington.  From there, the Coast Guard traveled with members of the National Science Foundation to the Antarctic in order to conduct research. 
Although Holmgren took numerous pictures during his time in the Antarctic, he did not want to become a photographer until he earned his undergraduate degree at Central Washington University. Upon entering the University, he planned on becoming a park ranger until he eventually switched his major to photography. The pictures used in this exhibit were therefore only intended to exist as personal documentation for one portion of Holmgren's life, not unlike vacation photos. 
Holmgren uses his photographs to intentionally couple his own experience in Antarctica with two centuries worth of records found within the Archives and Special Collections housed in Martin Library. He places special emphasis upon the archived publications from explorers such as James Cook, Ronald Amundsen, Charles Wilkes, William Reynolds, Robert Scott, Ernest Shackleton, and Richard Byrd.
"In the process of constructing these images and layering the documentation of experience and knowledge of people who have gone before me, I rediscover history and share in years and years of human learning," Holmgren explained. "Through the work, I investigate how personal history and memory are tied to place, how time informs memory, and how visual representation can be used to communicate experience."
Holmgren stressed that this exhibit would not be possible without the Martin Library and other works, such as The Private Journal of William Reynolds.  The Journal was gifted to the college and documents the Lancaster-born Navy lieutenant's four-year journey across the Pacific and from Antarctica to Australia, among numerous other locations. 
The exhibit will remain in the Rothman Gallery from January 28 until April 7 of this year.  Holmgren also currently has a second exhibit in The Gibson Curriculum Gallery entitled, "River Relations: A Beholder's Share of the Columbia River Dams."  This exhibit opened on January 15 and was made in collaboration with Nick Conbere as an interdisciplinary project combining photography and drawing.
Junior Bridget Johnson is a contributing writer. Her email is bjohnsto@fandm.edu.