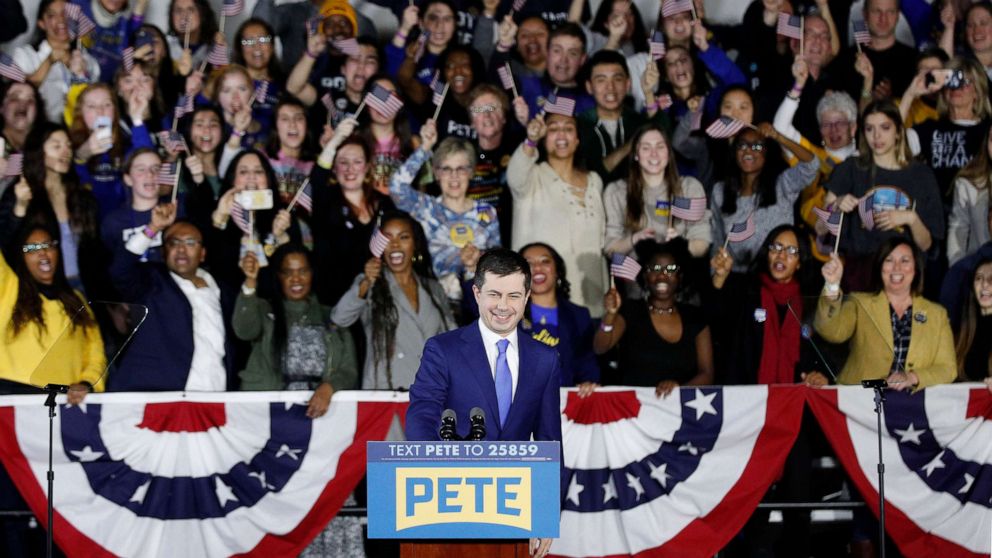 By Ellyn Fritz || Staff Writer
The first nominating contest of the 2020 election cycle began this past week on Monday, February 3rd with the Iowa Caucuses. 
Iowa's caucus night is unlike any other political event in America. The caucus is a public declaration of support where there is no secret ballot or absentee representation; participants must show up to one of the 1,679 precincts to caucus. Voters gather at libraries, schools, or large sports arenas and physically move around the room to show their preference for a certain candidate. Whichever candidate obtains a certain threshold of support by the end of the night is awarded delegates- which is crucial to their campaign as pledged delegates vote during the Democratic National Convention this July in Milwaukee. For the 2020 election, a Democratic candidate will need 1,991 pledged delegate votes to win the party nomination and Iowa contributes 41 to that number.
In the end, Pete Buttigieg marginally came out on top with 26.2% of the popular vote, edging Bernie Sanders out at 26.1%, and Elizabeth Warren rounded out the top three at 18%. Due to the distribution of delegates by precinct, Buttigieg received 13 delegates, Sanders with 12, and Warren obtained 8 from the Iowa caucus. Frontrunner Joe Biden faced a massive hit, receiving only 15.8% of the popular vote and earning six delegates.
However, the Iowa caucus is seemingly strife with potential errors and inconsistencies, making Buttigieg's .1% win over Sanders difficult to validate. Initially, the results from the contest last Monday were delayed due to coding issues with a smartphone app used to record the outcomes.
Along with the hold up on the data, there have been several types of potential problems with the count after the review of the reporting data provided by the Iowa Democratic Party.
The NBC News Decision Desk identified at least 77 precincts where the total votes for the «reallocated candidate preference» are greater than the total votes for «initial candidate preference» which mathematically is impossible. In addition to illogical numbers, the Decision Desk has identified inconsistencies in Des Moines' 62nd precinct caucus results, along with issues with state delegate equivalents.
For the Democratic Party, Thursday proved to be a day of chaos. Democratic National Committee Chair Tom Perez called for a recanvass of all results in Iowa; «Enough is enough,» Perez tweeted. «In light of the problems that have emerged in the implementation of the delegate selection plan and in order to assure public confidence in the results, I am calling on the Iowa Democratic Party to immediately begin a recanvass.» Iowa Democratic Party Chair Troy Price released a statement responding to Perez, saying, "Should any presidential campaign in compliance with the Iowa Delegate Selection Plan request a recanvass, the IDP is prepared,» he said.
After Perez's tweet, Bernie Sanders declared a strong victory, noting his lead in the popular vote, just as Buttigieg said during a CNN town hall on Thursday «That›s fantastic news [on his win]. First of all, I want to say, Sen. Sanders clearly had a great night too and I congratulate him and his supporters.»
The Democratic candidates had until 1 p.m. ET/12 p.m. CT on Friday to file a request for a recanvass or a recount; however, no presidential candidate has requested one.
February 19th will be the ninth Democratic primary debate and February 22nd will be the Nevada Democratic caucuses
Sophomore Ellyn Fritz is a staff writer. Her email is efritz@fandm.edu.