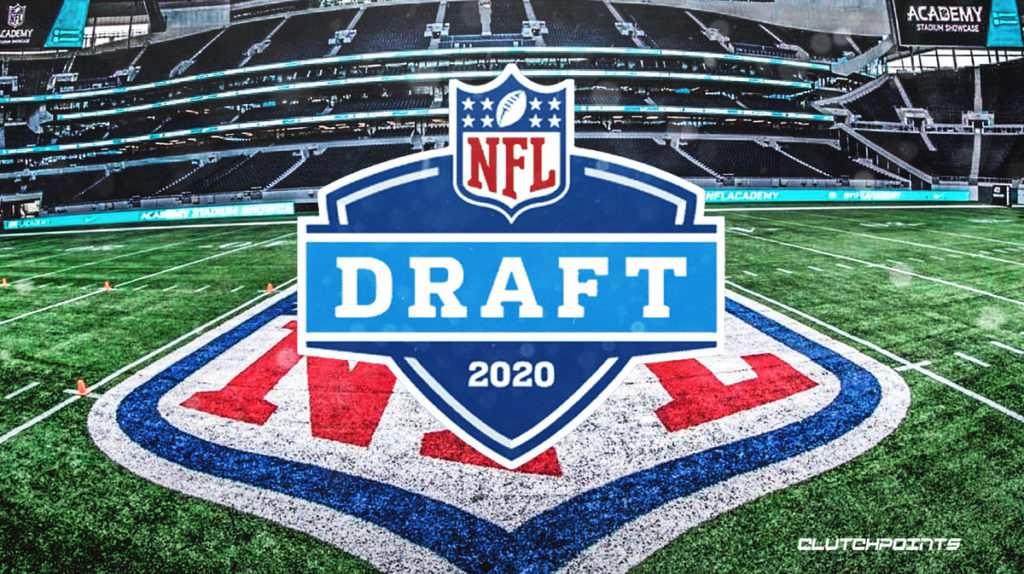 By Jamie Belfer || Sports Editor
Only a few cities have had the privilege of hosting the NFL draft since its initiation in 1936. The first draft was held in Philadelphia. New York City stole the show for 49 years as they held the draft from 1965-2014. In 2019, the draft was held in Nashville (profootballhof.com). While only 9 cities have ever hosted the NFL draft, the 2020 draft will come to viewers live from over one hundred cities. Yes, COVID-19 has edged its way into another sector of "normal life", forcing the NFL to come up with a creative solution for the 2020 draft.
The 2020 draft was originally planned to take place in Las Vegas. It was going to be a spectacle to watch as drafted players would travel by boat to the stage if their name was called. Yet visions of arriving in style to shake hands with NFL Commissioner Roger Goodell and holding up their new uniform were soon shattered as COVID-19 erupted in the United States. Goodell was at first reluctant to change the draft format to online. As of Monday, March 16th, the draft was still set to take place in Las Vegas, yet all public events were cancelled (cnn). On March 26th, Goodell sent out another memo saying the draft will be "conducted in a different way," yet it will remain on April 23-25, and that teams should do all planning in a non-team facility (nbcsports). It was not until Monday, April 6th that Goodell announced that the NFL draft set to take place April 23-25 would be moved from fully online (nfl) in which all parties will be participating from home.
The NFL received some push back for keeping the draft on April 23-25 from some general managers. Because the NFL created new rules for the pre-draft, it made it much more difficult for teams to fully evaluate and medically examine their prospects. Draft prospects were no longer allowed to visit team facilities, teams were no longer able to have their doctors give prospects medical physicals, and pro days were cancelled. These new implications hurt teams' ability to fully understand a draft prospect's health, ability, and personality (bostonglobe). However, the NFL decided to keep the draft in April due to the uncertainty of the coronavirus situation. Even months from now, quarantine and social distancing restrictions could still take place, therefore making now as good as ever to hold the draft.
With a virtual draft, all participants will be working from home. Goodell will be announcing the draft picks from his home in New York. The main decision maker for each team has the option of having an IT specialist in their home at the time of the draft to prevent and counteract any technical difficulties. Each of the 32 teams will be on a video call at the same time. While general managers will be at home, they will still have a "secure connection" with other advisers and coaches to help them make their decision (ESPN).
It seems as though the NFL believes there will be few technical issues throughout the virtual draft as they made no modifications to the time in between draft picks. Just as they would in a regular draft, teams will have 10 minutes in the first round, 7 minutes in the second round, 5 minutes in the third, fourth, fifth, and sixth rounds, and 4 minutes in the seventh round to make their pick. While the NFL remains hopeful for a smooth virtual draft, others worry about potential risks which include potential hacking or poor internet connection, which could result in missing a draft pick (ESPN). Although there could be some potential problems, going through with the draft will give sports fans a small taste of normalcy.
The first round of the draft will take place on Thursday, April 23rd at 8pm EST. The second and third rounds will take place Friday, April 24th starting at 7pm, and the final four through seven rounds will take place Saturday April 25th at 12pm. The NFL Draft will be live on NFL Network, ESPN, and ABC.
Sophomore Jamie Belfer is the Sports Editor. Her email is jbelfer@fandm.edu.