By Kt Thomas || Satirical Columnist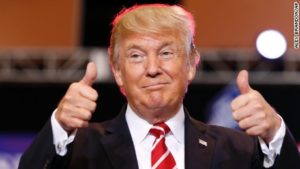 Life can be trying for women in today's political climate. Feeling oppressed, silenced, and insignificant are all too common these day, which is why we are lucky to have allies like Mark Genoa supporting the Feminist cause.
Genoa, '18 is a Physics major with a French minor at Franklin & Marshall College, and he can proudly say that he's visited the Women's Center before, albeit on his way to extract money from the ATM in the College Center basement. Although he's never actually ever worn a bra, Genoa noticed a few of his lady friends protesting Trump by foregoing bras. Under the astute assumption that this wasn't simply a new fashion trend, Genoa hopped on the bandwagon and followed suit to try an affect change.
When asked about his motives for this action, or lack thereof, Genoa said, "It's the least I could do. I mean I can't just ignore the problems. I've got a little sister… and a mom. Plus, those things are hard to take off!"
On the way to class, Genoa now feels assured that he's done his part. He says that he pats himself on the back daily for not wearing makeup or shaving his legs too.
Senior Kt Thomas is a satirical columnist. Her email is kthomas2@fandm.edu.