By Shen Wang || Contributing Writer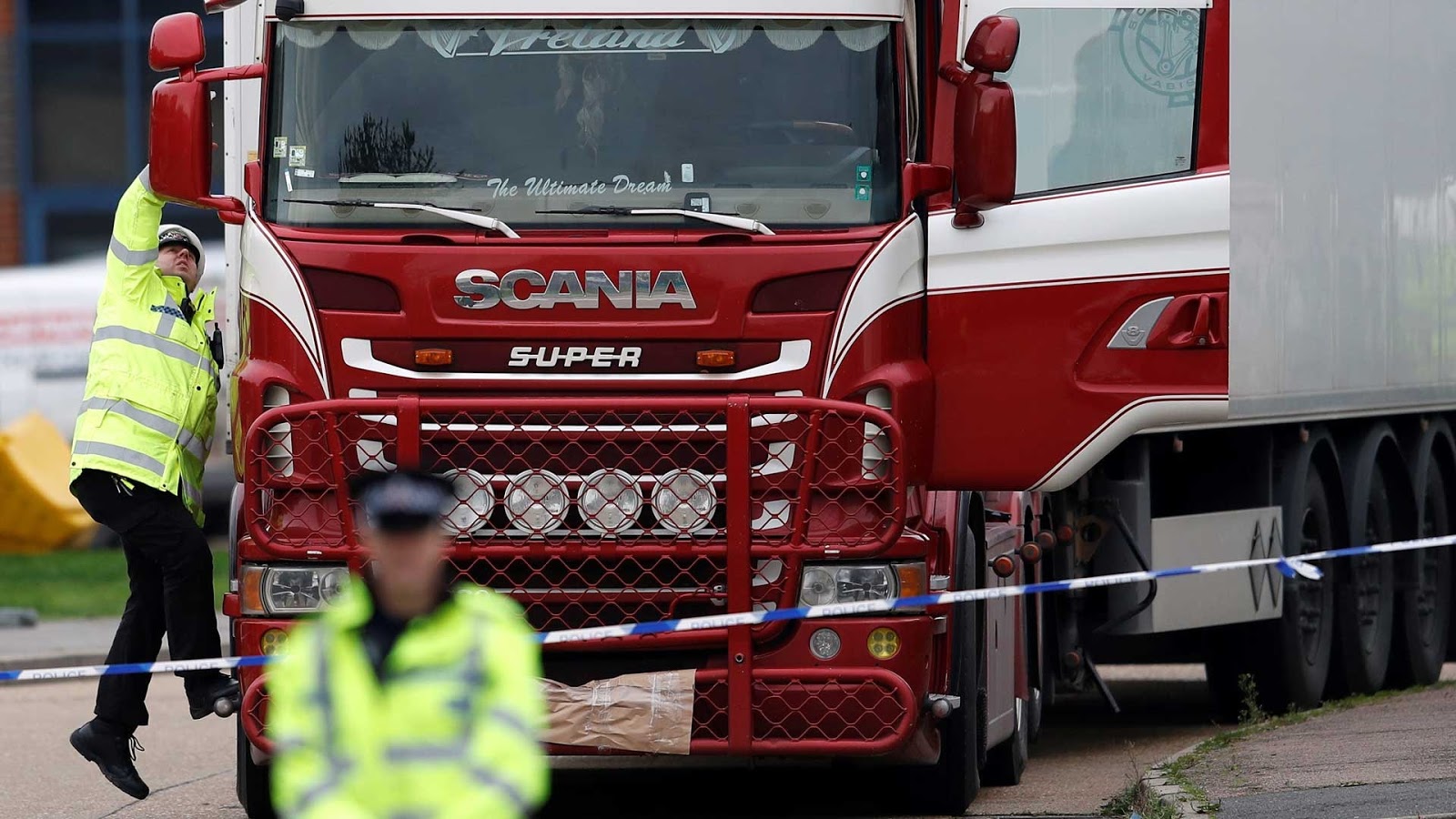 It began on October 23 when an emergency center in Grays, Essex received an anonymous call for help: a large red truck in a nearby industrial area required immediate medical attention. When the emergency personnel arrived at the scene and opened the door of the refrigerated container attached to the tractor, they saw a terrible scene. Several dozens of people – later determined to be 38 adults and one teenager – were squeezed into a pile, frozen to death. Police were immediately called to the scene and a troubling investigating began.
After several days of uncertainty, the police announced last Friday that all 39 victims were Vietnamese, according to the New York Times. The police initially thought that the victims were Chinese, perhaps even carrying Chinese passports, but their investigation changed after multiple families in the rural Ha Tinh Province reported their family members missing. Many of the victims are yet to be identified – just a handful of the thousands of migrants who lose their lives every year attempting to find safety in Europe and North America.
The exact route these migrants took until their fateful journey into England is unknown, but the cargo container they were stored in entered the UK from Zeebrugge in Belgium. The police investigation has determined that the tractor itself was registered in Bulgaria and entered the UK through Wales, but was not connected to the cargo until both reached the port of Purfleet in Essex. The cargo truck would have reached several degrees below freezing during its journey, and according to the Irish Mirror, many of the victims were found without clothes on.
Sitting in the cockpit of the truck was Maurice Robinson, a 25-year-old driver from Northern Ireland. He has been charged with 39 counts of manslaughter and human trafficking by the Essex police. Robinson is a native of Portadown in Northern Ireland and has more than 5 years of driving experience in large trucks. He often travels long distances to Denmark and Sweden. On Facebook, he at one point advertised his business as a "polar express." These words have taken on a new darker meaning since dozens of migrants were found frozen in his shipment container.
Robinson is not the only one accused of wrongdoing by the police following these deaths. Another truck driver, Eamon Harrison, 23, of County Down, Northern Ireland has also been charged with assault and criminal damage. On Friday the Essex police arrested a 38-year-old man and a 39-year-old woman from Warrington in northern England, currently unnamed according to the New York Times. Shortly afterward, they arrested a 48-year-old man from Northern Ireland on suspicion of conspiracy to traffic people and suspicion of manslaughter.
It is becoming more clear that this is not an individual occurrence run by a small group of people, but rather a deadly consequence of the global trafficking trade.
First-year Shen Wang is a contributing writer. Her email is swang3@fandm.edu.