By Lily Vining || Investigative Layout Assistant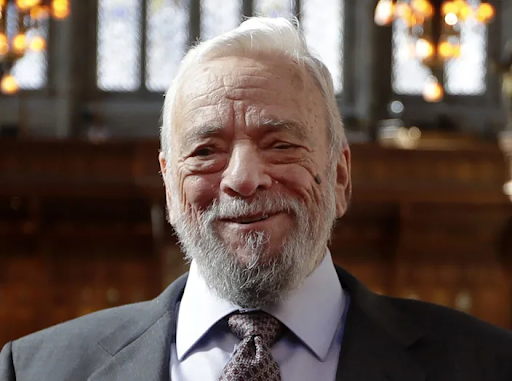 Stephen Sondheim, the legendary Broadway composer and lyricist, died last week at his home in Roxbury, Connecticut at the age of 91.
Sondheim developed his musical genius from an early age with his first mentor, lyricist Oscar Hammerstein II of the famed theatrical team Rodgers and Hammerstein. Sondheim, already a musical prodigy, learned the complexities of writing for the stage. "He taught me how to structure a song, what a character was, what a scene was; he taught me how to tell a story, how not to tell a story, how to make stage directions practical," Sondheim told of his mentorship to the Paris Review in 1997. "I soaked it all up, and I still practice the principles he taught me that afternoon."
Sondheim began his Broadway career by writing the lyrics for "West Side Story" (1957) and "Gypsy" (1959). Expanding his role into composer and lyricist, he created some of his best-known works, including "Company" (1970), "Sweeney Todd: The Demon Barber of Fleet Street" (1979), Sunday in the "Park with George" (1984), and "Into the Woods" (1987). Over the course of his career, he won an Oscar, a Pulitzer, eight Grammy Awards, eight Tony Awards, a Kennedy Center Honor, and the Presidential Medal of Freedom. There is also a theatre named for the legendary composer in Manhattan's Theater District.
One of his collaborators, screenwriter and F&M alumnus James Lapine '72, worked with Sondheim on three classic shows: "Sunday In The Park With George," "Into The Woods" and "Passion." In his book Putting It Together: How Stephen Sondheim and I Created Sunday in the Park with George, Lapine recounts the two-year journey of creating the iconic Broadway musical with the composer. In 1982, James Lapine, a young playwright and director fresh on the musical scene, met Stephen Sondheim, already a legendary Broadway composer and lyricist, but struggling after the flop of his previous show and ready to quit the industry. The two put their creative genius together to write a musical based on the painting "A Sunday Afternoon on the Island of La Grande Jatte" by nineteenth-century painter Georges Seurat. Despite immense challenges and more than a few pitfalls, the duo created a two-Tony winning show that is still revered in the industry today. In an interview with NPR in August 2021, Lapine described Sondheim's complex creative process that went into the creation of some of the most influential Broadway shows of the past century. Lapine recalls "the genius that goes behind setting words to music and rhyming and all the intricacies that go in into creating a song" that his collaborator displayed (NPR 2021). He also notes his intense focus on every painstaking detail that the composer took which extended the process of creating the show for two years. However, the time was certainly worth it to create the masterpiece that is "Sunday In The Park With George," which shaped both of their careers and the future of musical theatre.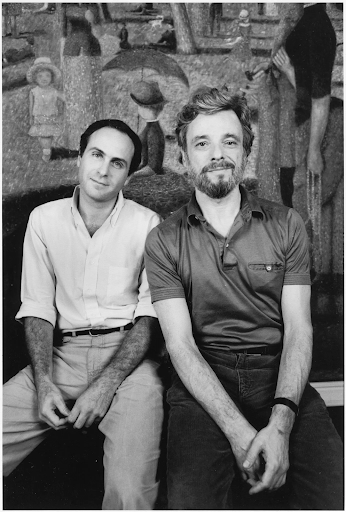 Sondheim's artistic legacy transcends his quick-witted lyrics, deep themes, and complex compositions. His "music and lyrics of unprecedented complexity and sophistication" redefine the American art form of Broadway musicals in the past three decades. In addition to his musical legacy, Sondheim left a mark on the lives and careers of all who worked with him. Stars including Barbra Streisand, Josh Gad, and Ben Platt, among others, expressed their grief and respect for the inspirational figure. Broadway luminaries touched by his legacy also honored Stephen Sondheim in a tribute on Sunday.
By far the largest source of inspiration for many was Sondheim's passion for his craft. "Devoting yourself to writing or to dancing or to singing or to composing — or whatever it is — is a worthwhile life," says Jesse Green, The New York Times's chief theater critic. Stephen Sondheim will be remembered, not just for his incredible works, but for his dedicating his life to innovating and shaping the industry.
Finishing 'Sunday In The Park': Behind-The-Scenes Stories Of Working With Sondheim : NPR
Sunday in the Trenches With George – The New York Times (nytimes.com)
Stephen Sondheim, master of musical theater, dead at 91 – CNN
Lily Vining is a sophomore and the Layout Assistant for the Investigative section of The College Reporter. Her email is: lvining@fandm.edu.