By Anna Synakh '22 || Managing Editor
Executive Board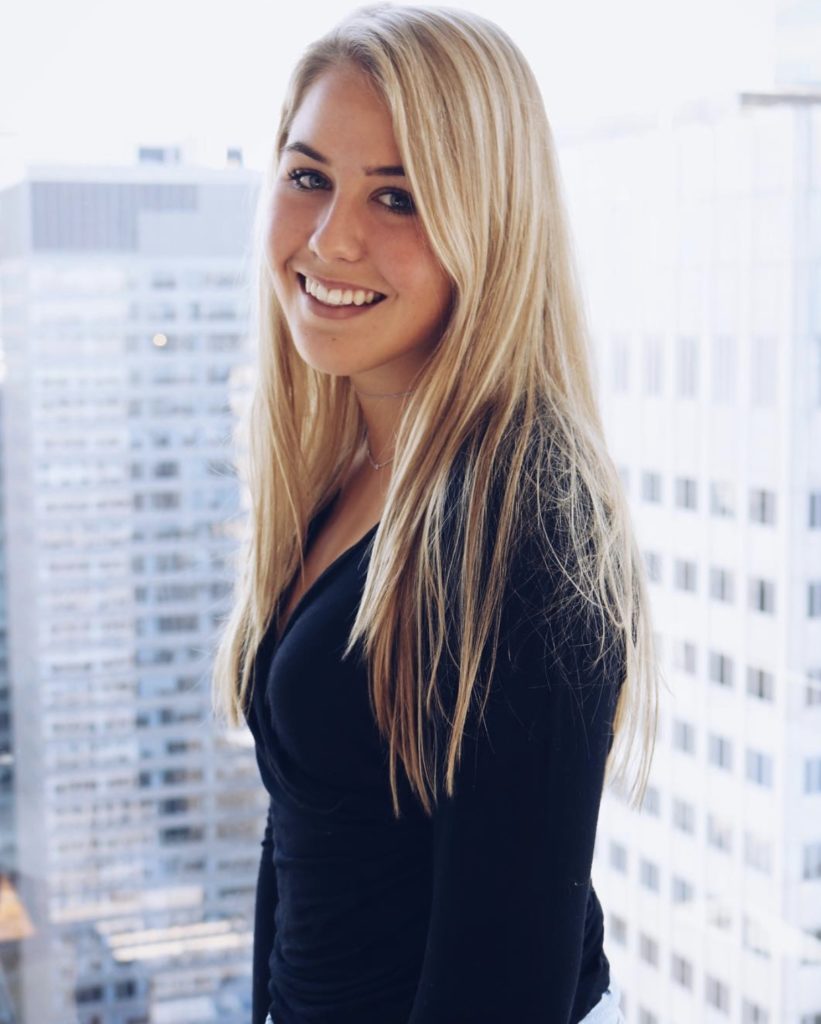 Ellyn Fritz '22
A junior on the pre-law track with a joint major in Government and Business and a minor in Economics, Ellyn has always had a passion for writing and investigative reporting. Over the past few years, Ellyn experienced it all from being a Staff Writer to the News Editor and now the Editor-in-Chief.
Ellyn's favorite book at the moment is The Bite of Mango by Mariatu Kamara: A story of one girl's journey from war victim to UNICEF Special Representative which is written in a simple dialect however so powerful as the 12-year-old narrator navigates the crisis in Sierra Leone. When not busy with directing The College Reporter operations, Ellyn likes to go on runs, catch up on news and literature and cook.
Anna Synakh '22
Also a junior, Anna is an International Studies and Government major, who has been with The College Reporter for two years now. Prior to becoming the Managing Editor, Anna covered national and international news stories and served as a Copy Editor for the newspaper.
Anna's favorite book as of now is A Woman of No Importance by Sonia Purnell, which covers the life story of Virginia Hall, an American spy who worked undercover in France throughout the duration of World War II. The book really highlights the importance women have played in major historical events, in the ways we are often not taught. It has taught her determination, patience, and strength. If anyone ever needs a book that will motivate them to keep going, it has to be this one.
Investigative Team
Danny Robillard '22
Danny, the head of our Investigative Team, has for years now been the backbone of our on-campus reporting. He keeps in nearly daily contact with our sources on campus, within the administration, and students and ensures that we keep the school accountable for everything they say.
On the rare occasion that Danny has a free minute from reporting and being a tour guide on campus, Danny watches the West Wing or reads. He recommends our readers to read "Our Man: Richard Holbrooke and the End of the American Century" by George Packer. It is an incredible biography that is both a detailed diplomatic history and a gripping novel all in one.
Olivia Heffernan '22
Olivia is an HA, President of F&M Unleashed, Board officer of Launch Community Health League, and now an Investigative Reporting Staff Writer. She writes for the love of it and her specialty is piecing together information into a collaborative narrative and compelling argument. She has always been interested in investigative work of any variety and plans to enter the law field in order to be involved with discovering and amassing information.
Lily Vining '24
Although Lily has been officially on staff only for a couple of days, she has contributed greatly to TCR's content in the past year. She has been working along with Danny and our wonderful editors to produce investigative and news pieces and is now joining our staff permanently.
Lily is a freshman with aspirations to become a journalist or an editor, after graduation. One article that she read as of recent has allowed her to gain a new perspective on how to approach writing, and life overall: AJ Jacobs' "Gratitude Chain." A man sets out to thank every person involved in his morning cup of coffee, from the barista to the migrant farmworkers and everyone in between. This story made her realize how much our everyday interactions impact those around us, and that we should be a lot more grateful for what we have.
News Team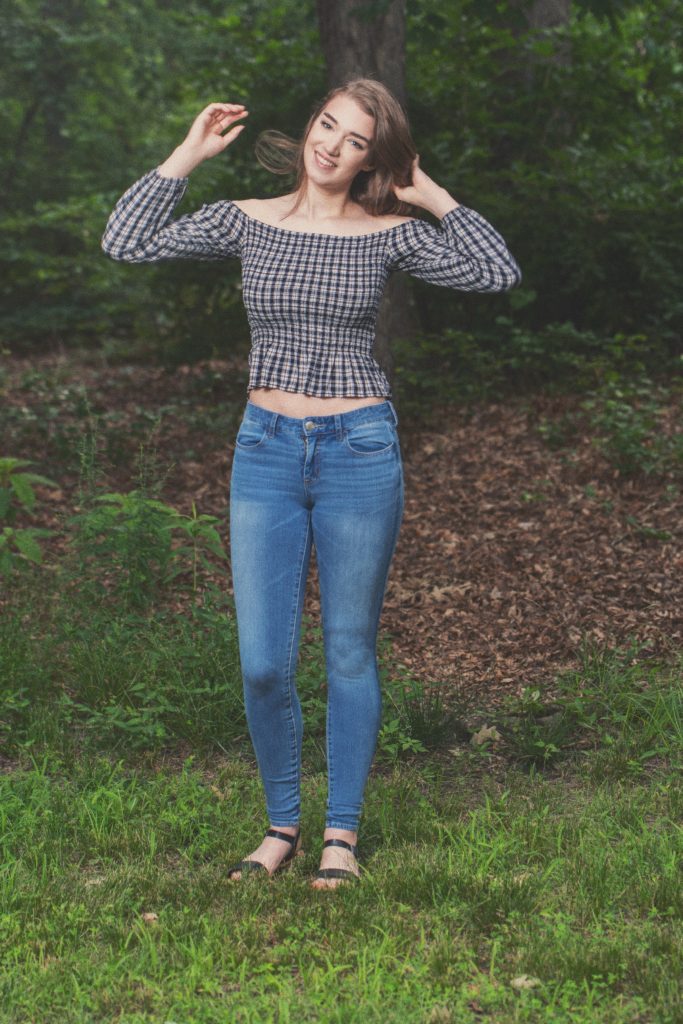 Erin Maxwell '23
Erin "caught the bug" for journalism, back in high school where she was a part of the theatre critics club and wrote reviews of plays around town. When she came to F&M she quickly joined The College Reporter's staff and graced us with numerous wonderfully written and researched pieces. She started as a layout assistant and is now the News Editor.
While Erin often runs around looking for stories and researching her next piece, she does take time for herself and relaxes by exercising daily, and taking long, (very long) showers, and she recommends you do the same.
Sarah Nicell '24
An F&M freshman, Sarah joined The College Reporter's staff early this academic year and has already left a big impact through her writing and being the News Layout Assistant. Sarah is the Vice President of Programming for Bonchek Congress, a member of F&M's ACLU, and a class representative for the Class of 2024.
Whenever Sarah gets a bit of free time she likes to paint, listen to musical theatre songs with notes she has to scream because they're too high, sleep, and eat all of the pizza rolls in her freezer. In the future, Sarah hopes to continue with journalism and carry her passion for writing in whatever career awaits her.
Maddie Shaw '23
Although Maddie hasn't written much for The College Reporter recently, she has had plenty of experience writing before coming to school at Franklin and Marshall, as she attended the New York Times summer academy, and took a class on journalism. Last year, she was also the editor of Spoon University at F&M. Maddie decided to join TCR to expand her connections on campus and get more involved with writing again.
Maddie is also a part of the Dance Team at F&M and uses it as a way to relax. She also suggests people go on more walks to get a break in their day.
Opinions Team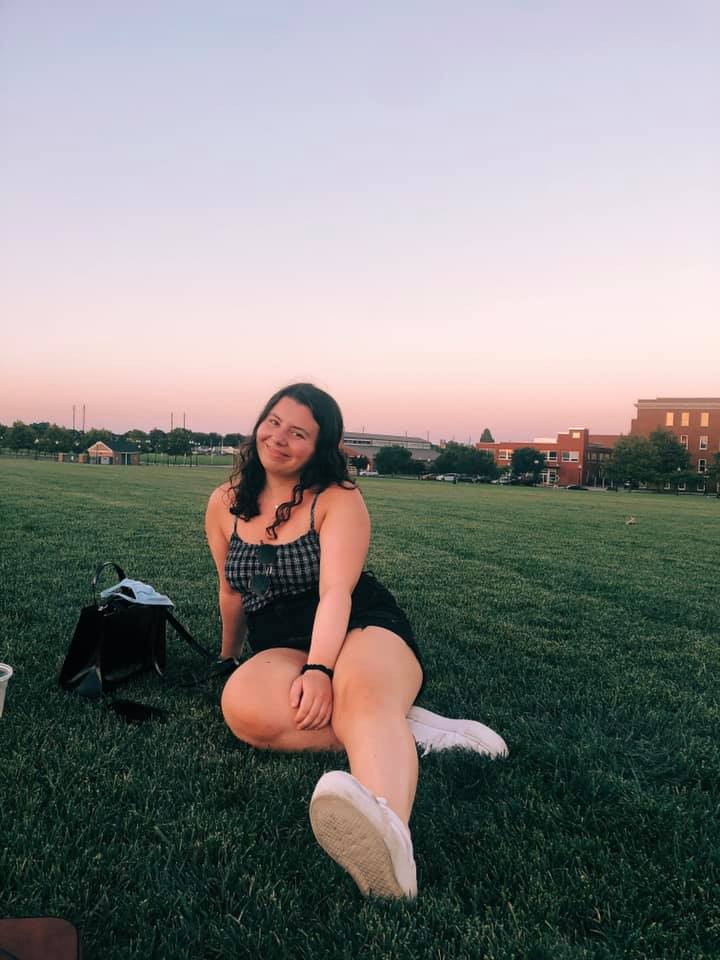 Samantha Milowitz '21
One of our only seniors on staff, Sam really brings the wise and thoughtful approach to our opinions section. As the Editor she has gracefully handled the oftentimes touchy subjects that are brought up in Op-Eds. She has been writing for the College Reporter since her freshman year and she refers to being on staff as the highlight of her college career. Not only has she said that ever since she joined she's felt like her opinions mattered, but she has also ensured that everyone else feels the same.
When Sam is not busy with schoolwork and The College Reporter, she likes to relax by watching TV and let go a little bit. She also likes to write in her journal and listen to acoustic music to get her head right.
Diana Lichtenstein '22
Your favorite Onion Dip columnist, an NYC native, Diana '22, has always loved writing, especially about her opinions. So, when she learned how approachable and easy it was to join the great team at TCR, she knew it would be the best decision for her.
Even though she is a junior, Diana has big post-graduate aspirations, as she is planning to get a Masters in Journalism and continue her passion for writing as a columnist for companies such as Refinery29, or Betches Media.
Ashani Williams '22
As the layout assistant for the Opinions section, Ashani does a wonderful job of not only pulling the section together but also writing herself, and giving a new perspective on everything that comes our way. To her, being on The College Reporter staff means giving the F&M community a platform to voice their opinions and speak freely, and she really appreciates it.
Ashani suggests our readers take a look at The Bluest Eye, a book by Toni Morrison because it addresses different racial injustices in such a timeless way. She also recommends reading the article WHITEWASHED HISTORY NEEDS TO BE ADDRESSED IN SCHOOLS NATIONWIDE, as it spoke about the very unfortunate reality that we face in the education system.
Sports Team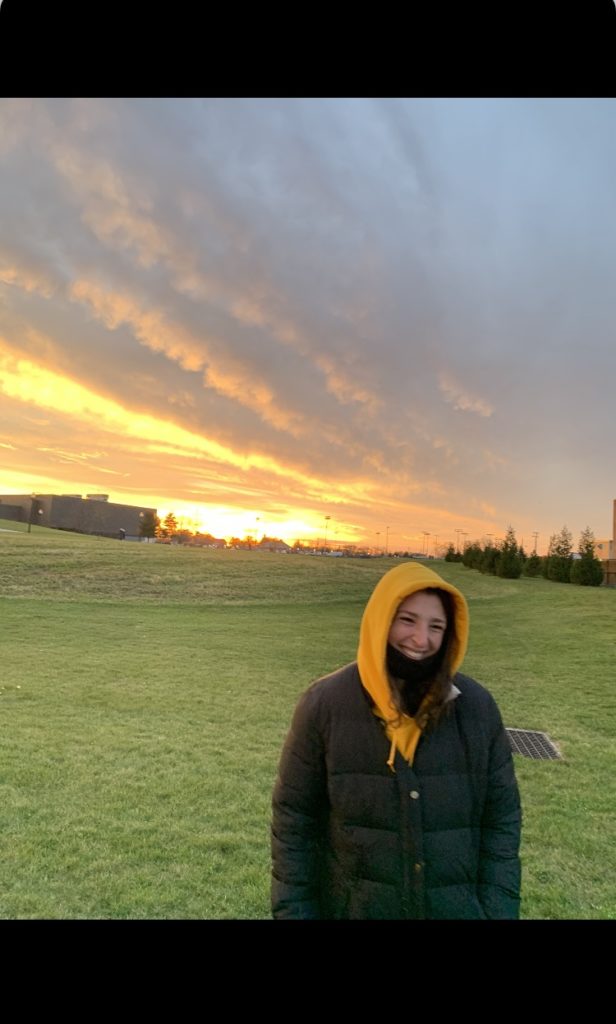 Jamie Belcher '22
Jamie has been the Sports Editor for a while now and is writing for us on a weekly basis, always coming up with new interesting ways to look into sports on and off-campus. Jamie is also the Secretary of Rotaract Club, member of the Softball Team, Q&SC tutor, and member of PSP.
Jamie originally got involved in The College Reporter because she enjoyed writing and she was hoping to get a closer connection with the F&M community, and while she doesn't plan to continue with journalism in the future, this was a great way to make writing a big part of her life.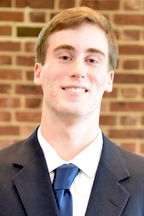 Mark Suchy '23
Another one of our newly added staff members, Mark is no stranger to news and journalism as he headed the sports section of his newspaper in high school. Mark is a member of SALC, on the basketball team, and in the John Marshall Pre-Law Honors Society.
Having recently joined the staff of The College Reporter as the Sports Layout Assistant, Mark already has plenty of ideas for the sports section and is hoping to start a new weekly column.
Arts and Leisure
Danielle Rice '22
Our amazing Arts and Leisure Editor, Danielle is a pleasure to have around. Always with a smile on her face, she brings inspiring articles to the table weekly, with music and movie reviews, as well as updates on Arts on campus. 
She joined The College Reporter she saw the staff as an amazing group to work with, as it had many kind and intelligent people. She also loves having the opportunity to write and read articles that she normally wouldn't and learning about current events and campus issues.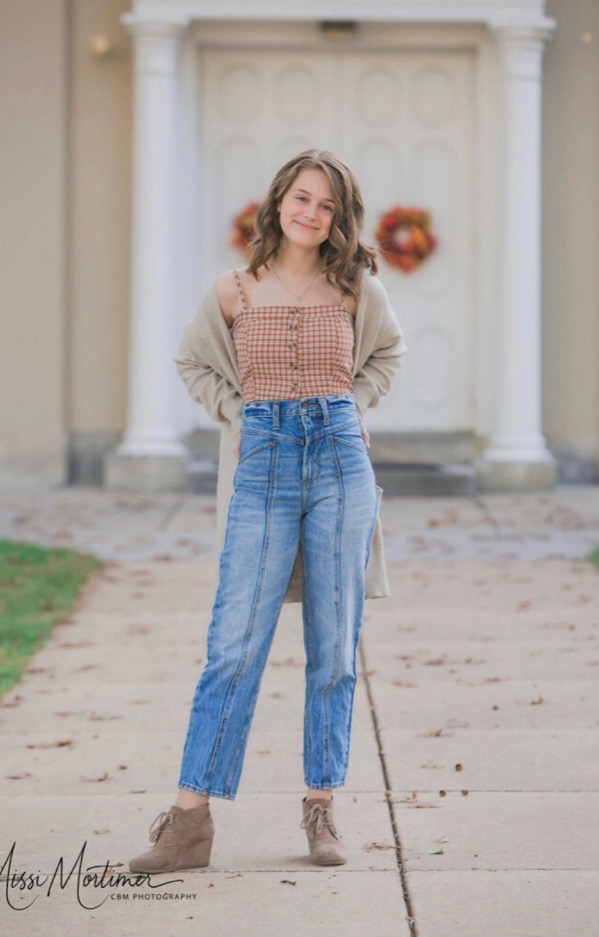 Olivia Schmid '24
Although just a freshman, Olivia is a busy gal as she is the current Vice President of Class of 2024, the DipCon chair, and Co-Vice President of Programming of Bonchek Congress. She is also a member of Rotaract, Chamber Singers, and Alpha Phi.
When Olivia gets stressed from her involvement in the many organizations on campus, she, not surprisingly, enjoys journaling and pouring all of her thoughts out on paper. You may wonder how Olivia gets around to doing so much at the same time, and the answer is she got quite a lot of motivation from the book You Are a Badass by Jen Sincero which she read during quarantine. It really put her in her place and encouraged her to be the badass that she now is, so if you need some motivation this book is for you.
Campus Life
Amani Dobson '23
Amani has been with The College Reporter for a bit of time, and it is no wonder since she puts journalism as her priority number one. An F&M Sophomore, Amani has headed our Campus Life Editor position with a true dedication to excellence. In the future Amani hopes to continue with writing and become a journalist that covers local news, getting in deep with her surrounding community.
Always looking for a new perspective, Amani recommends everyone to read the article "The Idea of America" from the 1619 Project in the NYT. It covers American history from its founding up until now while taking into account the role black people and slaves had in all of it as well as the hypocrisy of the founding fathers. A true must-read for all.
Rohail Spear '24
Having written for The College Reporter a couple of times prior, Rohail joined our team this past fall as the Layout Assistant for Campus Life and has been keeping up with the work, and constantly bringing new and exciting ideas to the table. Rohail, also a member of the Roschel College House Senate, joned TCR because he loves writing and saw it as a great opportunity for anyone who wants to experience publishing, writing/editing, and overall structure of a news organization.
In his downtime, Rohail likes to relax by doing yoga and going on walks. When feeling overwhelmed his go-to is taking a few deep breaths to calm down.
Copy Editors
Nina Kegelman '21
Our second Class of 2021 member, Nina has been one of the Copy Editors for quite some time and has edited nearly every article that has been posted in the past two years.
Nina has loved being on the team because it has kept her up-to-date and engaged not just with global and national news but events and issues happening on campus she might not have known about.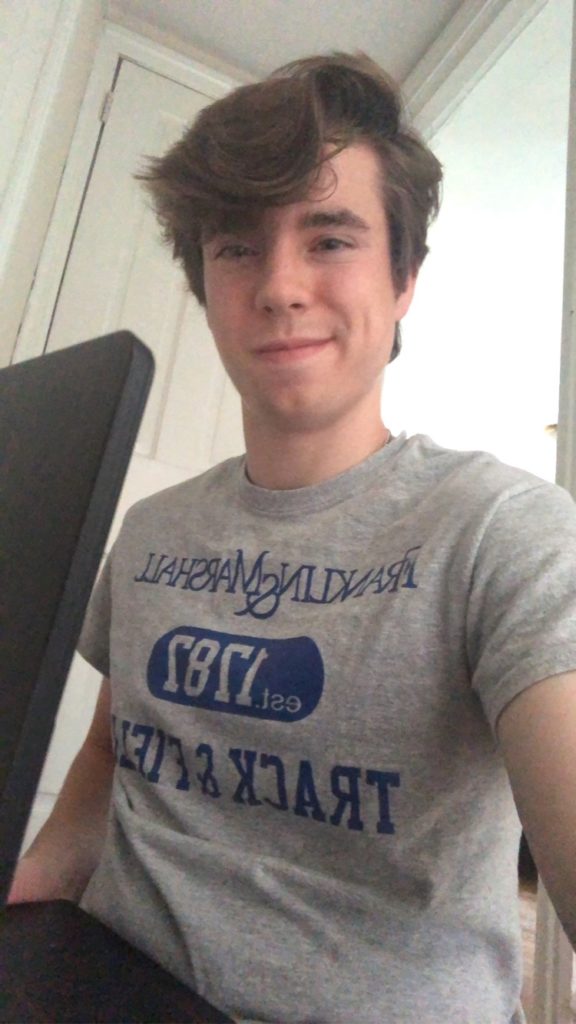 Caleb Hayman '22
Although Caleb is a STEM major, he has a soft spot for writing, and joining our staff has given him an opportunity to dip his toes into journalism. Outside of The College Reporter, Caleb is also a track and field athlete and is currently practicing at home.
To fill his days away from campus, he enjoys watching TV – in particular shows like Brooklyn 99, Psych, Everybody Hates Chris, etc. – going on walks, and hanging out with friends when possible.
Sofia Maria Silva de Almeida e Souza Netto '24
One of our newest staff additions, Sofia is a bright freshman currently participating in a play, and a part of the school's Model UN. Passionate about International Relations and Foreign Affairs, after writing some articles for TCR, Sofia found out that she enjoyed being a journalist, and joined the staff as a permanent member.
With a real appreciation for literature, Sofia has a lot of book recommendations but the one that stands out the most is Frankenstein in Baghdad by Ahmed Saadawi because it gives us a version of the Iraqi war that many people might not be aware of. And, of course, it brings a classic book to the 21st century with many interesting characters that will make you want to read the book in one day!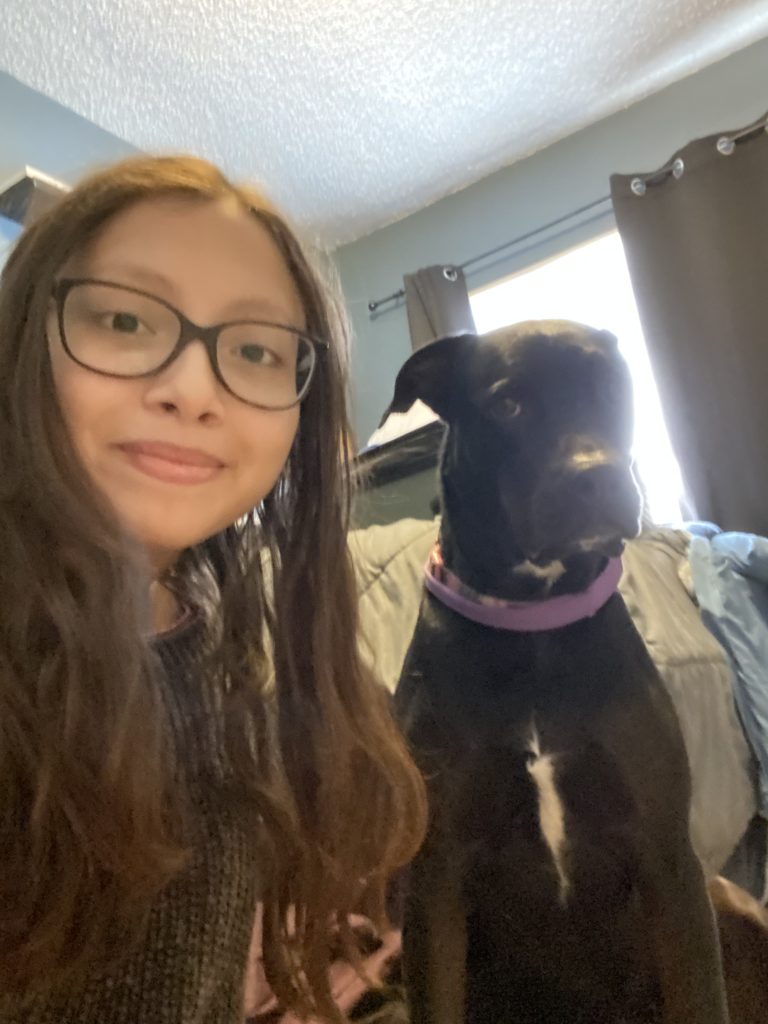 Ashley Maldonado Neyra '23
Ashley recently decided to join our staff as a Copy Editor to try out journalism and see the ins and outs of running an organization such as a newspaper. She loves writing and is quite skillful, as she gained a lot of professional experience over the years. She was a mentor within the Mayor's Youth Council in L.A and within the Boys and Girls Club, which allowed her to get editing experience while reviewing resumes and helping kids put together event proposals.
Outside of The College Reporter, Ashley is involved in the Assembly of Peers at Weis House, Alpha Xi Delta,  and TEAM first-generation cohort.
Lexi Weaver '24
Lexi has recently joined the staff of TCR as a Copy Editor and is a pleasure to work with already. While she is in the orchestra and plays the cello, she wanted just another way to get creative in her life and try out writing and editing as she is currently considering an English Major.
Her favorite ways to destress are by listening to music, baking (she loves making cupcakes and trying out new flavors and decorations), and her new favorite quarantine acquired hobby is doing paint-by-numbers. She recommends everyone partakes, as it doesn't depend on your artistic abilities whatsoever.
Staff Writers
Evan Madden '24
Also a newly added member of The College Reporter's staff, Evan has already written for our newspaper numerous times. He is currently on track to go into the medical field post-graduation but hopes to keep journalism in his life.
While Evan tries to keep himself busy, he does have time to watch a few TV shows and suggests people watch BoJack Horseman and Mad Men. And now with the weather getting warmer, he hopes people take more walks in new places, and explore a little more.
Audrey Berling '23
While Audrey has written for us quite a lot in the past few months, she has only now joined the staff permanently as a Staff Writer. Her pieces often bring important conversations to the forefront and challenge the way things are on campus. She has kept a diary since 5th grade and spent a lot of my free time writing various short stories, poems, and songs. Writing has always been one of her favorite ways to express herself and by writing for TCR she wants to connect with the student population.
Outside of The College Reporter, Audrey is also a member of Sweet Ophelia, on Women's Varsity Squash, and a part of Alpha Xi Delta sorority.
Marketing  Team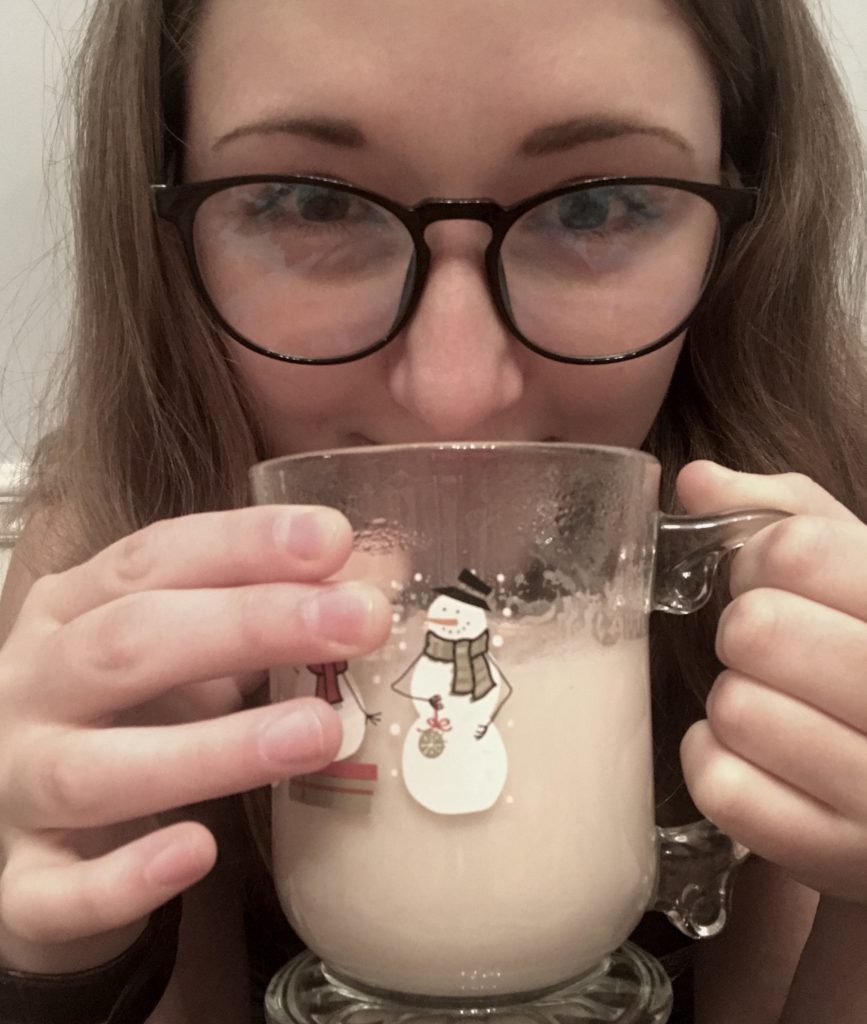 Megan Cunningham '23
One of our fantastic Marketing Co-Directors and newly hired staff member, Megan is a sophomore with a real love of marketing, as she also serves as the Head of Publicity for Sweet Ophelia, and plans on continuing her career as a marketing specialist in the literary field, post-graduation.
Megan has been wanting to join our staff for a while as she saw the environment as fun, professional, and a great place to gather experience. Ever since her freshman year she has been following The College Reporter's editions and is now finally a part of the team.
Allie Sokol '22
Our second Marketing Co-Director, Allie has been on staff for more than a year, and has put a lot of work into The College Reporter. Now, having fully absorbed the culture of our community she is taking one the role of upping our Social Media presence and rebranding the newspaper to its full potential.
Outside of TCR, Allie participates in the Squash ACEs program, Marketing Club, and the Investment Club. With so much going on Allie likes to destress by going on walks, especially now that the weather is nice.
Junior Anna Synakh is the Managing Editor. Her email is asynakh@fandm.edu.