by Steven Viera, News Editor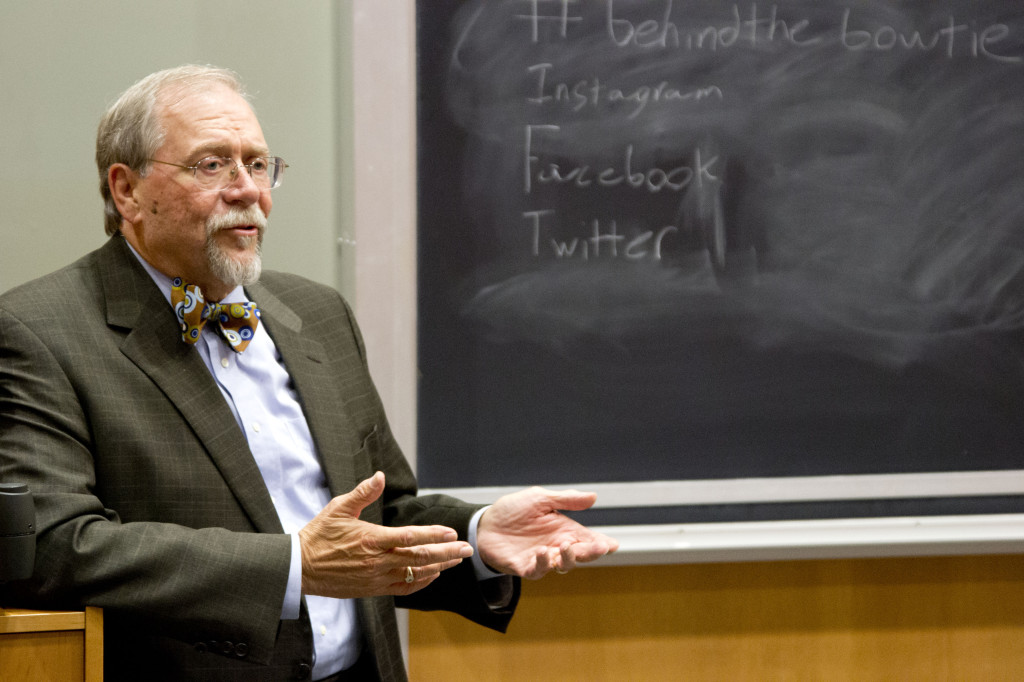 Rick Gray, mayor of Lancaster City, came to the College to discuss sustainability in Lancaster as well as his upcoming re-election Tuesday. Currently running for a third term as mayor, Gray is up against former mayor Charlie Smithgall.
During his visit to campus, which was organized by F&M Democrats, Gray spoke in the Lisa Bonchek Adams Auditorium, where he talked about his history and some of the issues of the election. After he finished his speech, students had the opportunity to ask Gray questions on any topic relating to Lancaster or the election.
One of Gray's primary points was to discuss the immensity of Lancaster City's sustainability initiatives. Gray commented on several features that make Lancaster green: more green roofs per capita than any city in the United States, infrastructure improvements with drainage leading to permeable areas, and a new single-stream recycling program.
"Lancaster City has set the standard for small cities in Pennsylvania- — if not the United States — when it comes to a greening program," Gray said, going on to mention that Lancaster has been recognized by the Environmental Protection Agency (EPA) for its efforts in sustainability and has received various federal and state grants to continue to make the city greener.
"In addition to that, we're also looking at a 10 or 15-year plan to stop using gasoline," he said.
Gray also touched on issues he hopes to correct, such as the combined stormwater-wastewater system.
"Stormwater and wastewater are put through the same system," he said. "When it rains really heavy we can't process it, so we dump raw sewage into the Conestoga — up to a billion gallons a year."
Gray said that initiatives are in place to help divert stormwater so that it can be infiltrated into the soil.
Other topics discussed included developing the local economy and businesses, promoting the arts community, and making Lancaster a more attractive place for young people to live. Gray also gave some of his personal and professional history, describing his path from attorney to politician.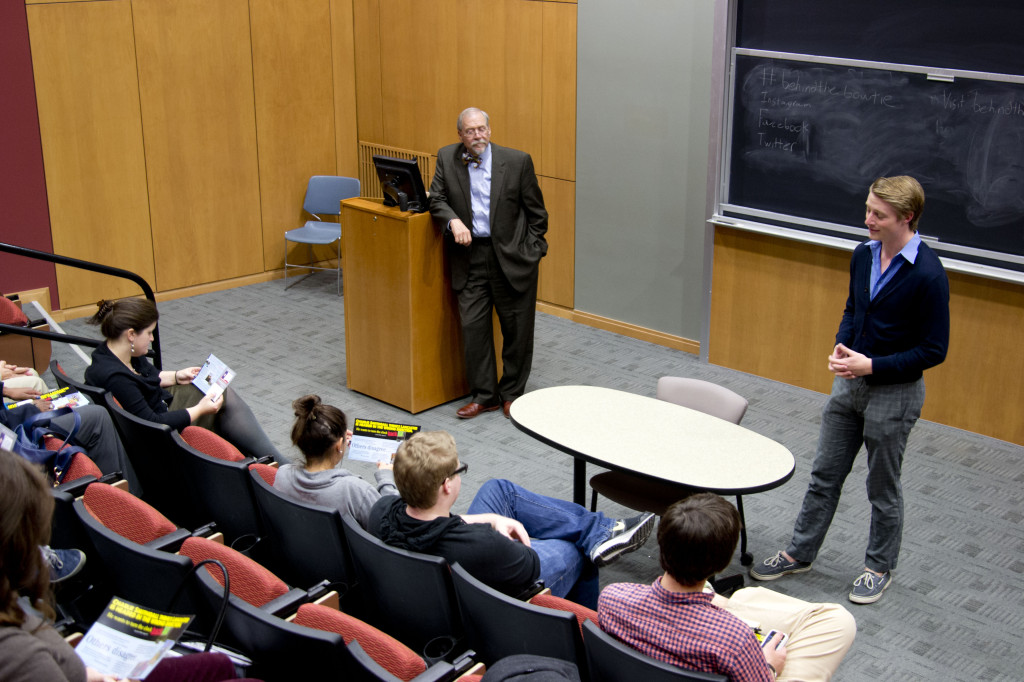 Gray came to campus thanks to the efforts of Cameron Koob '16, F&M's representative to the Lancaster City Democratic Committee (LCDC).
"I spoke with Mayor Gray for the first time at a meet and greet set up for the College Democrats at the Lancaster Theological Seminary, where he informed me he would be willing to come to campus at some point during his campaign," Koob said. "I emailed his campaign manager, Bruce Evans, about the possibility of Mayor Gray coming to F&M to speak, and we figured out the details after the last LCDC meeting."
Koob elaborated on some of the reasons why he supports Gray's bid for re-election:
"[F&M]'s student body is part of the Lancaster community: we drink the water, visit bars and cafés, shop, and promenade the streets for the majority of our year," he said. "So many of us are living practically downtown, we ought to make sure it's taken care of by a leader that will look out for the community."
Koob cited Gray's economic policies, noting that, under Gray, Lancaster's bond rating became the highest of any city in the state and that over one billion dollars were invested into the city over the course of the past five years.
"A vote for Mayor Rick Gray is a vote for the future of this community, the quality of life in and around the college, sustainable policies and infrastructure, and a productive relationship between Lancaster and F&M," Koob said.
F&M students that registered to vote in Lancaster may vote on Tuesday, Nov. 5, in the mayoral race. Students can vote at the Alumni Sports and Fitness Center (ASFC).
For more information about Gray, visit his Facebook, Twitter, or Instagram pages or his website, behindthebowtie.com.
"When I look at the impact Mayor Gray has had so far on this city, the choice is simple," Koob said. "Mayor Gray's record and rapport is professional, effective, and exactly what this city deserves in a leader."
Sophomore Steven Viera is the News Editor. His email is sviera@fandm.edu.