By Caitlyn Jennings || Staff Writer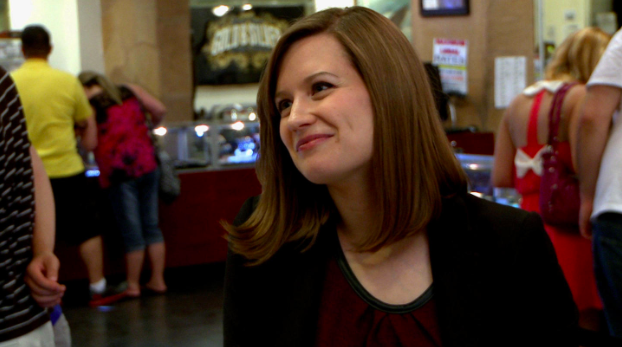 On Sep. 17, Rebecca Romney spoke at the writers house at Franklin & Marshall College. Romney is a rare book dealer, makes a regular appearance on the T.V. show entitled Pawn Stars, and is the author of a book called "Printer's Editor."
Many students came to hear Romney speak, along with some professors, such as Professor Goeglein, who is a Professor of English at Franklin and Marshall College.
According to Romney, it is important to remember all of the authors who have defined what the word authorship means today. While the word 'authorship' carried little merit in the 1700s, the phrase is currently incredibly powerful. People throughout the world strive to hold the title of 'author'; many people choose to self-publish their own novels in order to achieve this dream.
As such, authors today are held to a much higher degree of respect than they were in the past. While society is striving to accept writers of all backgrounds and honor them equally, male writers still receive more credit than their female counterparts.
When asked what she does to try and change this, Romney stated that, as a rare book seller, she pushes for male and female writers to be placed next to one another on a shelf. While Romney cannot control what books people purchase, she hopes that book dealers can help consumers realize that the female authors of 'The Great Awakening' are just as important as their male counterparts. Sadly, the history regarding 'authorship' and authors themselves is heavily biased to support those prominent, white men such as Rousseau, Montag, Patronage and Radcliff. While all of these men delivered important messages for their times, their equally-important female counterparts are unfairly forgotten.
Mary Wollstonecraft, for instance, only recently received the literary merit that she deserved. As a woman whose goal was economic independence, Wollstonecraft knew that her written work would not be taken seriously. In fact, she is quoted as saying: "If what I do well, proves well, it won't advance. They'd say it was stolen…"
Wollstonecraft's beautiful writing, which contains ideas well ahead of her time, was unfairly ignored due to gender-based discrimination that still occurs today. This is why best-selling authors, such as Bronte and the more recent J.K. Rowling chose to use pseudonyms in their books rather than state their full names.
Additionally, Romney discusses how, during Wollstonecraft's time, writers were "just another creator, like a printer or a sculptor" and therefore were not viewed as the creators of their own material. Rather, they were treated as one part of the bookmaking process, and therefore did not have the right to own their work.
Even successful male authors, such as Burke, did not have copyrights on their products. Burke specifically realized that his "authorship had to be denied so it could be attained." In other words, Burke had to give up rights to his book so that it could be read by its intended audience.
According to Romney, during the 'Great Awakening,' Jane Austen was the one female writer who was taken seriously. However, she used the pen name "A Lady" to publish her first novel: "Sense and Sensibility" and on Jan. 28, 1813 she published "Pride and Prejudice" under the same name.
It was at this time when successful writers were beginning to be viewed as 'icons.' According to Romney, two examples of such 'icons' are Saint Augustine, author of "The Confessions" as well as Elizabeth Gaskel, who wrote "The Life of Charlotte Bronte."
However, these women were the only two who were viewed as 'icons' at this time. While there is nothing we can do to change history, we can begin discussing historically prominent female writers such as Mary Wollstonecraft in order to give them the credit that they deserve.

First-year Caitlyn Jennings is a staff writer. Her email is cjenning@fandm.edu.