By Abigail Dotterer || Staff Writer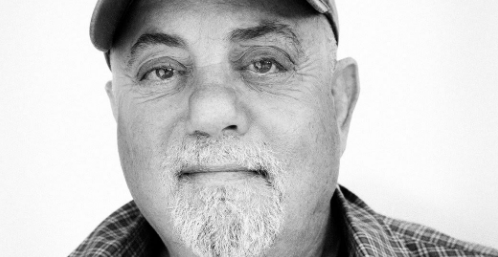 Photo courtesy of nytimes.com.


If you told me a year ago that I would go to Madison Square Garden to see Billy Joel with a girl I've only known for a few months, I probably wouldn't believe you.

Why? I'm from Wyoming, a place which is a distinct opposite from New York City. My state has the lowest population rate in the country and a common stereotypical misconception is that we still use horses to travel everywhere. We have tons of land that we don't know what to do with. Before this, I had only been to New York once before on a day trip. I don't consider myself to be a claustrophobic person but while there I realized just how much space we have in Wyoming. Personal space is definitely a thing there.

Either way, the biggest city I've been to, even for a night, has been Denver, Colorado. The last time I was there was for the latest concert I saw before going to go see Billy Joel: Paul Simon at the Fiddler's Green Amphitheater. My first concert before that was Elton John in March 2017 at the events center where I live. Who would have thought of someone as big him going to perform in a Wyoming town of all places?

If you hear these three names, you can see a trend. I have never listened to music deemed typical for my age group. This has been the case since I was young. It began with my first love when I was five years old. His name was Elvis Aaron Presley. From that age until right about sixteen years old, I was completely obsessed with all of his music. Eventually, I grew out of it and became interested in the other artists I've since seen in concert.

A slight problem with the music I like: it's all primarily from the 1960s to the 1980s. This means that the musicians I listen to and hope to see in concert could either stop touring before I get a chance to see them or could pass away. It still breaks my heart that I'll never be able to see musicians like David Bowie, Prince, and George Michael on stage. Aware of the ticking of time, I have to take every chance I can to see these artists live while I still can. Living in Wyoming, my chances to see my favorite performers live were limited, but since living in Lancaster for my first year of college, I can already see the increase in opportunity.

But I didn't expect my first concert that I went to while going to F&M wouldn't be in Lancaster. I remember seeing the announcement for Billy Joel's 100th-and-something concert at the Garden and didn't think it would happen. So my mom would be reassured that I wouldn't end up being hurt in New York City alone, I asked one of my new (ish) friends to go with me.

As the trip came closer, I didn't think it could actually happen, it was too good to be true. Something would get in the way and I would have to sell my tickets and stay on campus. A girl from Wyoming doesn't just go to New York City to see Billy Joel. But she did go, and it was absolutely amazing with his timeless voice and ever-so-wonderful piano skills. Even though our seats weren't ideal (we were in the nosebleeds of nosebleed seats), I had an incredible time. Tears streamed down my face as he played my favorite song ("Vienna" in case you're wondering), Hearing all the iconic songs I've listened to over the years played live was an incredible experience and the notes of "Piano Man" lingered long after the show came to a close.

Freshman Abigail Dotterrer is a Staff Writer. Her email is adottere@fandm.edu.