By Mira Lerner || Copy Editor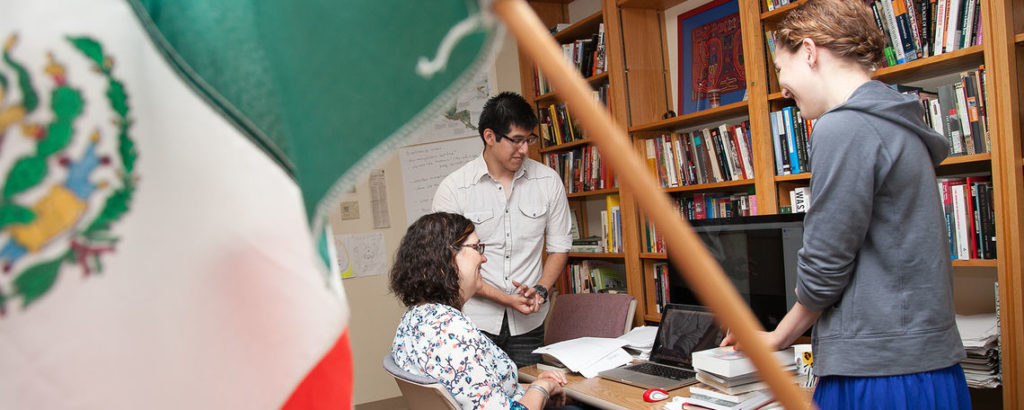 About two weeks before Thanksgiving, administration notified certain faculty that the teaching fellow position for Arabic is being eliminated. In response, a group of faculty amassed proof of the Arabic program's success, in comparison to other language departments, and presented it to administration. They included evidence that enrollment, despite a slight dip in fourth years, is fine.
A second meeting was later held to again advocate reinstating the teaching fellowship position, but in early January the request was shot down. Faculty were despondent to hear that no permanent teaching position for Arabic would be opening.
The discontinuation of this position leaves F&M with one professor responsible for all Arabic classes, greatly limiting resources available to students interested in pursuing the language. The cut has prompted discussion on more than just the state of Arabic studies, though. The lack of Middle Eastern studies programming has been called into question as well.
On Tuesday, January 28th, a group of concerned faculty and over 30 students gathered in Brooks College House to discuss their worries and hopes for the future of both Arabic and Middle Eastern studies at F&M.
For context, neither Arabic studies nor Middle Eastern studies are their own major or department at F&M. At best, students interested in the fields can minor in area studies with a concentration in either Islamic and Middle Eastern or Arabic studies. Professors who teach classes in Middle Eastern studies are housed in all different departments, making scheduling very difficult. After sorting out conflicts within their department, it is hard to ensure that there is no overlap of Middle Eastern studies classes with each other, or with Arabic.
Lack of established programming aside, the formal separation of the two subjects came under scrutiny from the group for philosophical reasons as well. Many people agreed that the Arabic language and Middle Eastern studies are intertwined and they wished to make that vital connection visible in the curriculum. The integration, it was expressed, enhances student learning. "Language and culture inform each other," one person said while providing an anecdote about how knowing Arabic helped them get more out of a Middle Eastern studies class.
For some, the evening was emotional. The events surrounding diversity and inclusion of last semester were referenced as adding insult to the Arabic program cuts. In sharing a hope to be recognized as essential and indispensable to the F&M community, one person implied that they do not already feel such recognition. Another shared that taking Middle Eastern studies courses changed their life and expressed frustration at how F&M prides itself on diversity but is not valuing Arabic studies. One professor pointed out the irony of finding themselves advocating for Middle Eastern and area studies programs after having dismantled the terms in a class just that morning.
In addition to adding another teaching position and establishing departments, the desire for a physical space was expressed; a space to foster intellectual growth and personal connection, and to provide a much needed home for the arab community within F&M.
Senior Mira Lerner is a copy editor. Her email is mlerner@fandm.edu