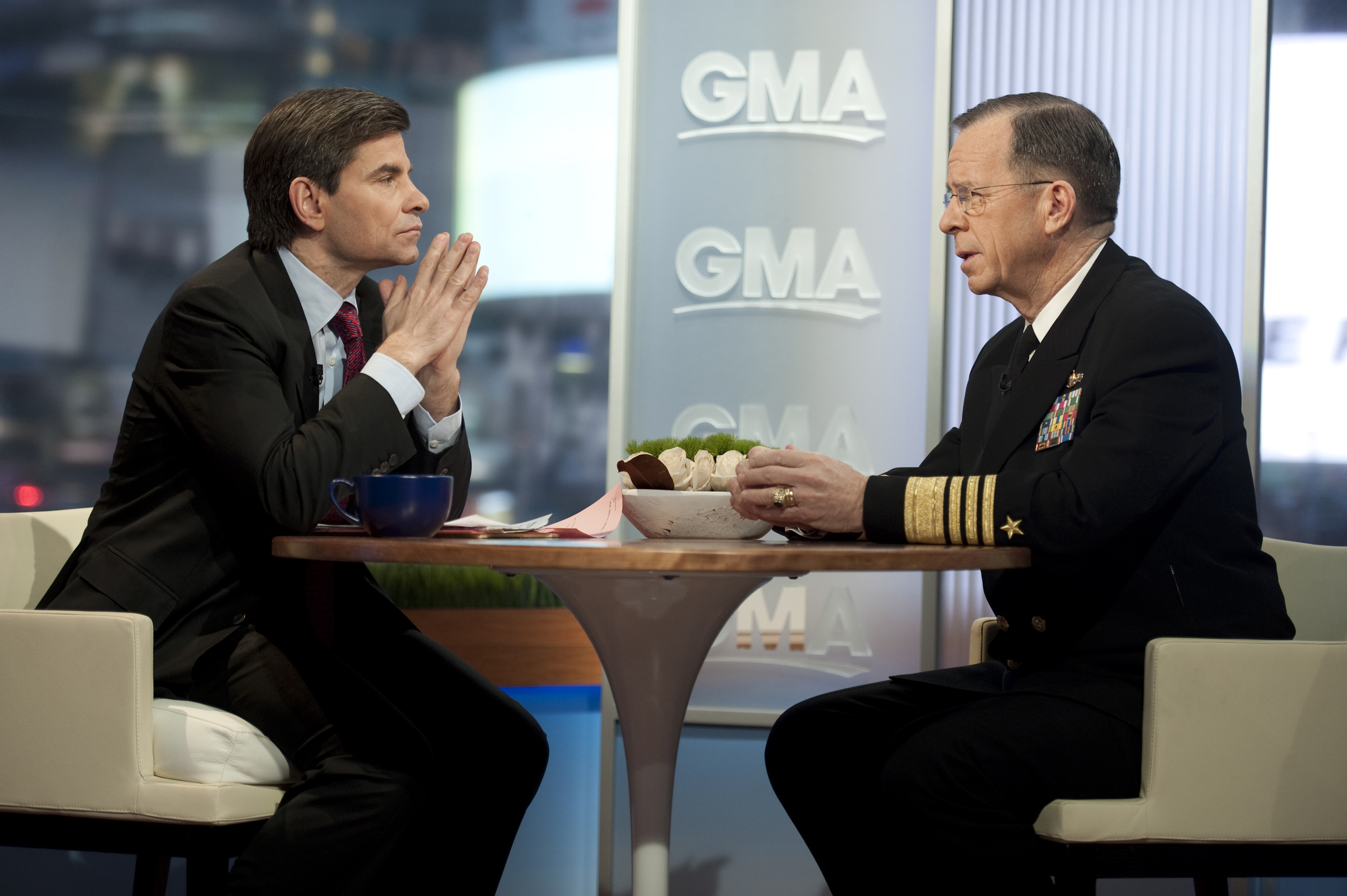 By Steven Viera, News Editor ||
Last Monday, the College announced that George Stephanopoulos, host of "This Week with George Stephanopoulos" and anchor of "Good Morning America" for ABC Television, will deliver this year's Commencement address. Stephanopoulos, along with two notable F&M alumni, will receive an honorary degree from the College.
According to Julia Ferrante, spokesperson for the College, the President's Advisory Committee on Honorary Degrees is responsible for selecting a speaker each year. The Committee is composed of three faculty members, one of whom serves as the co-chair with the president of the College; four upper-class students; and two ex-officio members, which are development office research representatives and either the secretary or assistant secretary of the College. The Committee must select a speaker on the basis of his or her considerable accomplishments in scholarship, the arts, or service to humanity.
"[Stephanopoulos] has demonstrated distinctive achievement in his career in the fields of journalism, government, and politics," said Glenn Ross, co-chair of the Committee, according to the article "ABC Anchor Stephanopoulos to Deliver F&M Commencement Address" on F&M's news website.
While the College does not pay Commencement speakers, it does give them honorary degrees; Stephanopoulos will receive an honorary Doctor of Humane Letters. Additionally, the Committee makes recommendations to extend honorary degrees to accomplished individuals from diverse backgrounds that might serve as role models or inspiration to the graduating class.
This year, two alumni have been selected to receive honorary degrees: Casey A. Evans Jr. '65, a dentist and the associate dean for prevention and public health sciences at the University of Illinois at Chicago (UIC), and Jennifer Whiting '78, the Chancellor Jackman Professor of Philosophy at the University of Toronto, both of whom will receive honorary Doctor of Science degrees.
"We are honored to welcome our distinguished guests at this year's Commencement ceremony as our newest graduates celebrate their great accomplishments and prepare to launch the next chapter of their lives," said Dan Porterfield, president of the College. "I am confident that the Class of 2014 will be inspired by the words of George Stephanopoulos, whose life and work exemplify the power of a liberal arts education and the many places it leads."
Stephanopoulos began his career serving as a senior adviser for policy and strategy to former President Bill Clinton. According to the article on F&M's website, as a journalist Stephanopoulos led ABC's coverage of the 2012 Presidential Election, moderated two Republican debates, and has interviewed world leaders such as President Barack Obama; Benjamin Netanyahu, prime minister of Israel; Dmitry Medvedev, president of Russia; and Mahmoud Ahmadinejad, former president of Iran.
Additionally, Stephanopoulos has a number of connections to F&M. His friend Stan Brand '70, a partner at Brand Law Group in Washington, D.C. and former counsel to the U.S. House of Representatives, is a current trustee of the College; Stephanopoulos' fellow politico Ken Mehlman '88, chief strategist for the re-election of President George W. Bush, is a former trustee. Furthermore, Stephanopoulos and Porterfield studied together at Oxford University in England, both as Rhodes Scholars.
"I'm thrilled to be joining the Class of 2014," Stephanopoulos said. "The more I learn about the graduates and F&M, the more impressed I am."
F&M's Commencement ceremonies will begin at 10:00 a.m. on Saturday, May 10, on Hartman Green, where Stephanopoulos will deliver his address and receive his honorary Doctor of Humane Letters.
Sophomore Steven Viera is the News Editor. His email is sviera@fandm.edu.