By Ellie Gavin || Managing Editor
This semester, the Phillips Museum of Art will be showcasing the artistic talents of the F&M community in a few distinct exhibits.
Showcasing the talents of F&M students past, the Alumni Arts Exhibition will showcase pieces from the first five volumes of the F&M Alumni Arts Review. The exhibit, which opened September 9th and will run through the end of the semester, is being showcased in the Gibson Curriculum Gallery.
According to F&M's website, The Arts Review is a printed publication that celebrates the College's liberal arts tradition. The Review showcases all kinds of artistic work- including the fine arts, literary arts, dramatic arts, written work, and more. Celebrating the multidisciplinary nature of the liberal arts, the review even includes work done in the natural and social sciences. According to a summary of the review on F&M's website, "The word "arts" in this case does not just mean the fine arts, or the literary arts; rather, it refers to educational disciplines that are considered essential if one is to be an effective citizen of the world."
These volumes can be accessed online at http://www.fandm.edu/alumni-connections/alumni-arts-review.
While the review itself is highly interdisciplinary, the exhibit at he Phillips Museum of Art will feature the works of fine art from the first five volumes of the edition, and will run from now until October 16th.
Meanwhile, in the Dana Gallery, the Phillips Museum will showcase the talents of current members of the F&M community: faculty members in the Art and Art History departments at the College. The Faculty Biennial Exhibition, which will also run through December 9th, aims to showcase the diverse array of talented faculty members at the College.
F&M faculty are being showcased in more than one exhibit this semester, with Padmini Mongia, a professor in the English Department is being featured in the museum with a solo exhibition, on display at the Phillips Museum of Art from October 27th to December 9th. The exhibit, named "Reach," will exhibit "the creative process of her moving- reaching- from the verbal arts to the visual arts."
This is Mongia's second solo exhibition throughout her tenure at F&M. Her first solo show in 2005 was named "Shapes of Nature." She has also contributed work to other multi-artist shows at the Phillips Museum.
For those who are interested in learning more about Mongia's work and this exhibit in particular, she will be doing an "Artist Gallery Talk" in the museum on November 17th, at 5pm.
These are only a few of the many exhibits that will run at the Phillips Museum this semester. To learn about more of the art that will be featured and the events happening at the museum, visit http://www.fandm.edu/phillips-museum.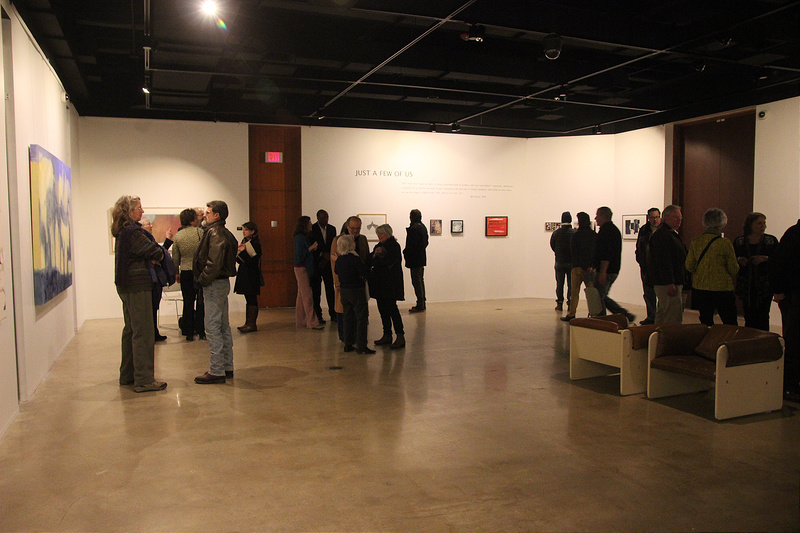 Junior Ellie Gavin is the Managing Editor. Her email is fgavin@fandm.edu.
Photo courtesy of www.fandm.edu.