By Lily Vining || Investigative Layout Assistant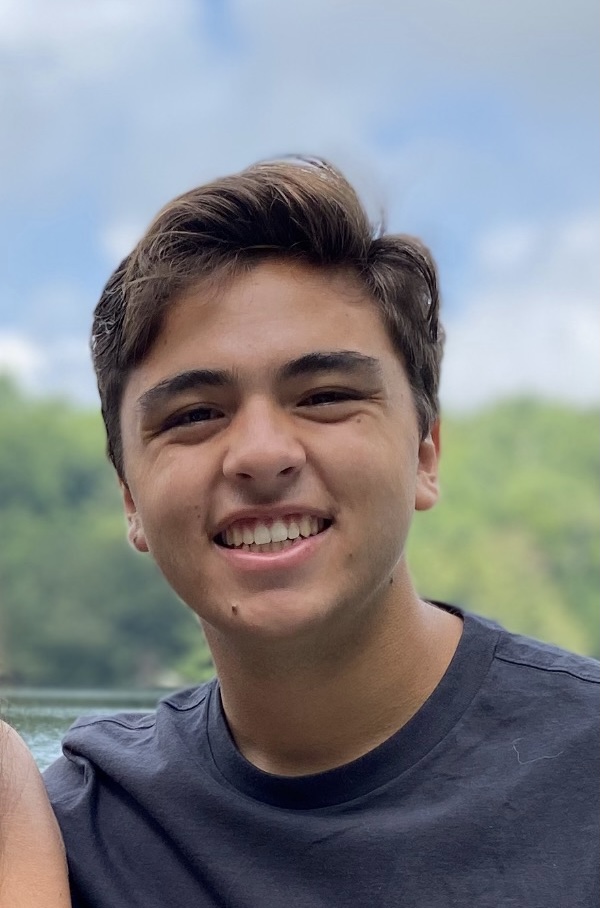 Sitting in the blue Adirondack chairs on Hartman Green on a sunny afternoon last week, one would think anyone should be in high spirits. However, this was not the case for Daniel Maloof, a first-year from Maplewood, New Jersey. The reason for his disappointed mood? The recent losing streak of his team, the Yankees.
Though the past two weeks have been rocky on the ballfield, the beginning of Maloof's first year at F&M has been off to a great start. Daniel, an intended government major, is looking forward to beginning Mock Trial, which he also participated in during high school. Also, as an intended musical performance minor, he found his niche as a French horn player with the symphonic wind ensemble and philharmonic. The music department is one reason that Daniel committed to F&M in 2020 before he opted to defer his enrollment until this academic year.
After hearing that first-year students would spend the spring 2021 semester studying remotely, Maloof opted to defer his enrollment for a year and pursue other passions, including political volunteer work. Maloof worked on three campaigns, two House of Representatives races for his home state of New Jersey and one Senate race in Georgia. As an intern, he helped organize volunteers– a normally difficult task further complicated by the unprecedented campaigns operating during COVID restrictions. Already set on pursuing law and political science, Maloof thought campaign work would he could put his free time and passion for government to use during this pivotal moment in American politics.
While he had previously considered running for office, another one of his gap year experiences sparked greater interest in political journalism and interpretation. As an avid fan of the political podcast "Amicus with Dahlia Lithwick" produced by Slate Magazine, Maloof scored the opportunity to work with the host on articles and even some podcast episodes. He worked closely with Slate staff as a research assistant and got the chance to meet guest politicians on the podcast, further developing his interest in the complexities of government and learning more at F&M.
Though 2020 was far from a year off for Daniel, he still anticipated the transition back into the classroom would be difficult. However, his business during his gap year made the transition very smooth. While he might be trading interactions with campaign managers and politicians for professors and other students, he is far too familiar with the format of Zoom classes– and is grateful to (hopefully) never use them again.
Moving onto campus was also a smooth transition for Maloof, who considers the two-and-a-half-hour car ride from his home "the prime distance" away. For him, attending a college close to home was out of the picture; Daniel "didn't want to have the option" to go home anytime he wanted. At the same time, he knew there was one thing that he may miss, to which most students can relate: his cats, Bono and Edge. The musical reference to U2 band members, however, he does not mind leaving behind.
Daniel brings experiences from his gap year and long-held passions and hopes to develop them further in college and beyond. He also brings his desire to expand and grow as he meets new people and is exposed to new ideas. Breaking free from the bubble of his hometown, he is eager to encounter the diversity of thought that comes from learning and interacting with people from all different backgrounds and life experiences. He may even develop a friendship with a Red Sox fan…. I said maybe.
Lily Vining is a sophomore and works in the investigative section of The College Reporter. Her email is lvining@fandm.edu.