By Anika Willander || Contributing Writer
If you know my family or me, you know we LOVE food. We like to say our love language is food. We love to cook, bake, and eat together so we are always wanting to try new foods! Enjoy the photos below that my dad and I were able to enjoy during my Spring Break in Breckenridge Colorado!!!
Cinnamon Raisin French Toast
Grilled until golden brown and finished with powdered sugar. Pure Vermont Maple Syrup on the side. Hot caramel latte.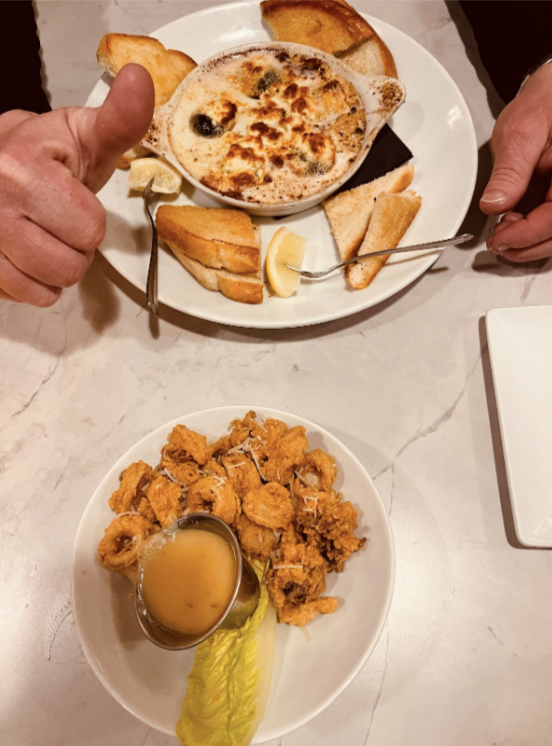 Fried Calamari
White balsamic, shallot vinaigrette.
Escargot
Blue cheese, garlic butter, and toasted sourdough.
Scottish Salmon
Pinenut-crusted Scottish Salmon, caprese risotto, lemon butter sauce, fresh basil pesto, Colorado zucchini.
Hand-Cut Ribeye
Grilled medium-rare with house-made sauté. Fried onions and fresh broccoli.
Slow Roasted Breckenridge Elk-Chop
Slow-roasted elk-chop smothered in mushroom demi-glaze. Creamy creamed corn and roasted Brussels sprouts.
Spicy Black Bean Chili
Black and kidney beans mixed with secret spiced beef. Sour cream, tomatoes, and house-made tortilla chips on top.
Poipu Poke Bowl
Spicy tuna, salmon coconut, jalapenos, green onion, masago, seaweed salad, avocado, spicy mayo, ginger sauce and sesame.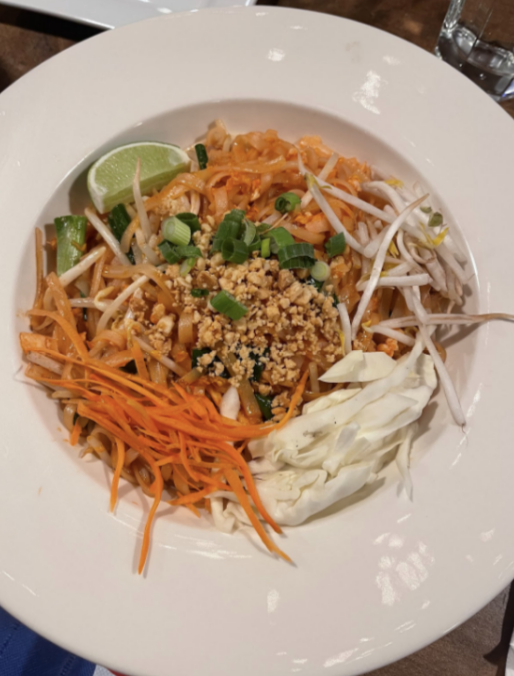 Pad Thai Chicken Noodle
Gluten-free. Thai noodle dish, featuring stir-fried thin rice noodles, bean sprouts, scallions and crunchy peanuts.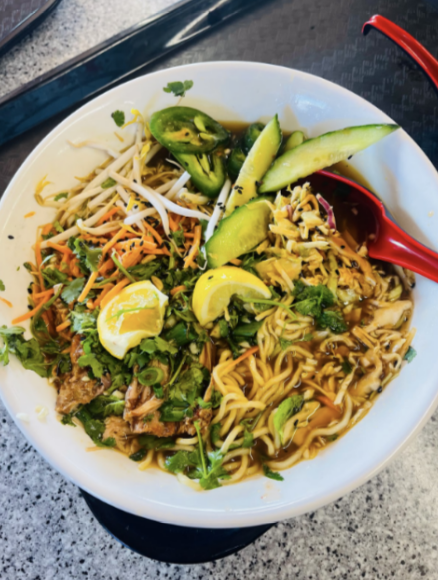 Ramen
Make your own Ramen Bowl at Breckenridge Ski Resort. Miso and soy sauce broth with pork, scallions, cucumber, pepper, lemon, carrots, and bean sprouts.
Cinnamon Toffee Bread Pudding
Delicious, sweet cinnamon toffee bread pudding topped with vanilla ice cream and chocolate sauce.
Anika Willander is a Contributing Writer. Her email is awilland@fandm.edu.