By Rohail Spear || Layout Assistant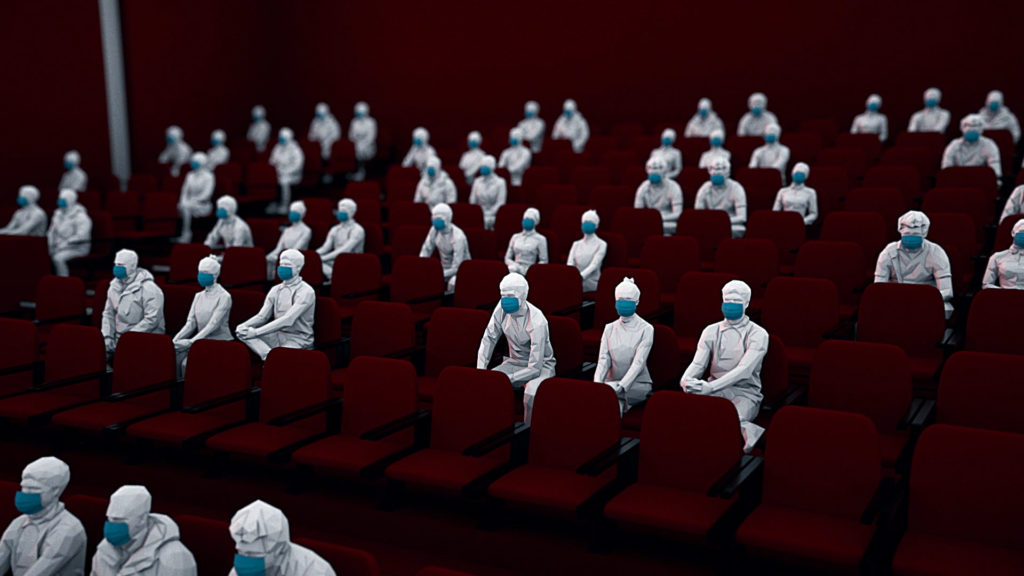 Wonder Woman 1984, delayed six months; The Batman, delayed nine months; Dune, delayed ten months; Avatar, Black Widow, No Time to Die (the latest James Bond film), Jurassic World: Dominion, all delayed twelve months.
Delays of theatrical releases of blockbuster after blockbuster falls under the growing list of effects of the pandemic. Due to the lack of open theaters and wary audiences for those few to open, most of these films have been delayed multiple times: Black Widow was originally set to hit theaters May 11, 2020; it was pushed back to November 6, 2020, and then May 7, 2021, as coronavirus conditions had not improved. Thus, if the coronavirus continues to worsen or plateau through the spring, we can expect these films' releases to be pushed back even further.
Hollywood relies considerably on blockbusters to maintain a profit, particularly familiar names to draw crowds, such as movies with superheroes in the title, popular franchises like Jurassic World or Star Wars, or other movies with Disney in the opening credits. The annual summer blockbuster this year, however, was nonexistent.
Mulan was ripe for obtaining the title of 2020's summer blockbuster. A Disney princess film featuring an Asian lead with a feminist message, Mulan represented ideas popular in mainstream culture. It was family-friendly and, being Disney, it appealed to a wide audience.
Aladdin, another Disney film, was released in late May of 2019 and accumulated $1.051 billion. Mulan accumulated a total of $66.8 million.
Likewise, Onward, a Pixar movie featuring Spider-Man and Star-Lord actors – Tom Holland and Chris Pratt – racked in merely $144.9 million. Coco (2017), by contrast, another Pixar original with a less established cast, accrued $807.3 million. While the quality of the films may have played a part in their varying success at the box office, the coronavirus played a larger part: the box office has brought in about $2 billion thus far this year, a 76% decrease from the same point last year (cnn.com).
Fortunately, the movie industry is starting to get back on track. Despite numbers of infections being on the rise again, businesses, including movie theaters, continue to reopen. Governor Chris Cuomo announced that all movie theaters outside of the city are allowed to resume business, after being forced to shut down in March. This trend mirrors that of movie productions: while almost all productions were also shut down in March, many have resumed filming.
These resumed productions are not without safety measures, of course. Universal drafted a 107-page safety manual to ensure the safety of those working on Jurassic World: Dominion; infrared temperature scanners and vacuum-sealed meals are now the norms, and the cast and crew are tested multiple times a week for Covid-19 (nytimes.com). Similar precautions are being taken for all projects that have resumed, including The Batman and Netflix programs such as the second season of Outer Banks and the fourth season of Stranger Things.
Viewers of streaming services have yet to feel the pandemic's impact: Netflix is releasing fifty-five Netflix Originals – a mix of television shows, films, and documentaries – in November. In addition, The Mandalorian will be streaming on October 30th on Disney Plus, and Hulu will be releasing several Hulu Originals in November, including I am Greta. It remains to be seen whether streaming content will dwindle in the coming months when shows that should have wrapped up production during the summer in time for a winter or spring release are still in the production phase.
First-Year Rohail Spear is a Layout Assistant. His email is rspear@fandm.edu.