By Gabby Goodwin || Staff Writer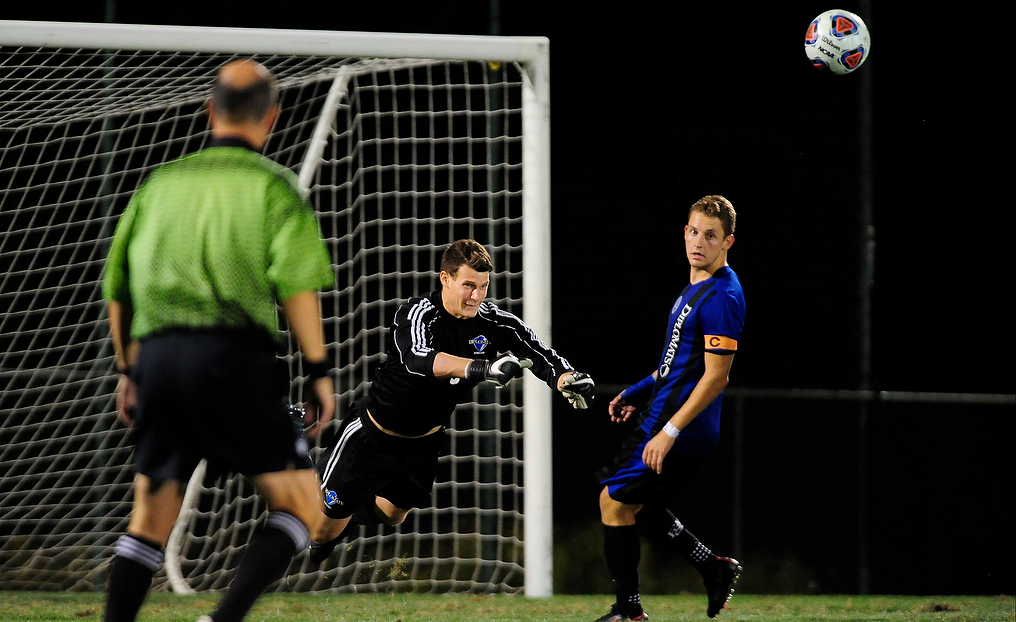 Six wins. One loss. Three ties. This is F&M Men's Soccer's current record as they progress into the second half of their season looking to add to their winning record and compete in the NCAA Playoffs.
On Saturday, September 24, the men's soccer team played an exciting game against Washington at home, ending in a 1-1 tie after going into double overtime. First-year forward Robert Maze scored F&M's lone goal near the end of the first half off of the tail end of a corner kick. A ball flighted into the box by sophomore Ryan Fincher was headed off the post by junior Wyatt Fabian and, after bouncing off the turf, finished off of a header by Maze in his first goal of the season. In the same manner, Washington scored a header goal off of a corner kick, tying the score up 1-1 for the duration of the long, hard fought 110-minute game.
In their last game against Ursinus, F&M Men's Soccer shutout the Bears on their own turf with a 3-0 victory on Wednesday night. First-year forward Robert Maze scored two goals in the first 12 minutes of the first half. The first one assisted by junior forward Jason Tonelli and the second one assisted off of a cross by junior defender Ben Draheim for a header finish by Maze against the Ursinus keeper.
In the 81st minute of play, sophomore forward Ryan Fincher buried the ball in the net one touch off of a through ball by sophomore Ugo Okolie. Senior goalie Dave Reingold had his fourth shutout of his senior year, making seven saves, six which were in the second half, to earn the Diplomats a win.
This Saturday, F&M faces Muhlenberg at home at 3:30pm with a promising outcome for the match. Last year, the Diplomats had a shutout against the Mules with a 4-0 win with goals from Connor Finn, Ugo Okolie, Chase TenBrook, and Zach Colton. F&M Men's Soccer faces Johns Hopkins at 6pm Homecoming weekend on Saturday, October 15 and Haverford on Saturday, October 22 on Senior Day.
First-year Gabby Goodwin is a staff writer. Her email is ggoodwin@fandm.edu.