By Samantha Milowitz || Op-Eds Editor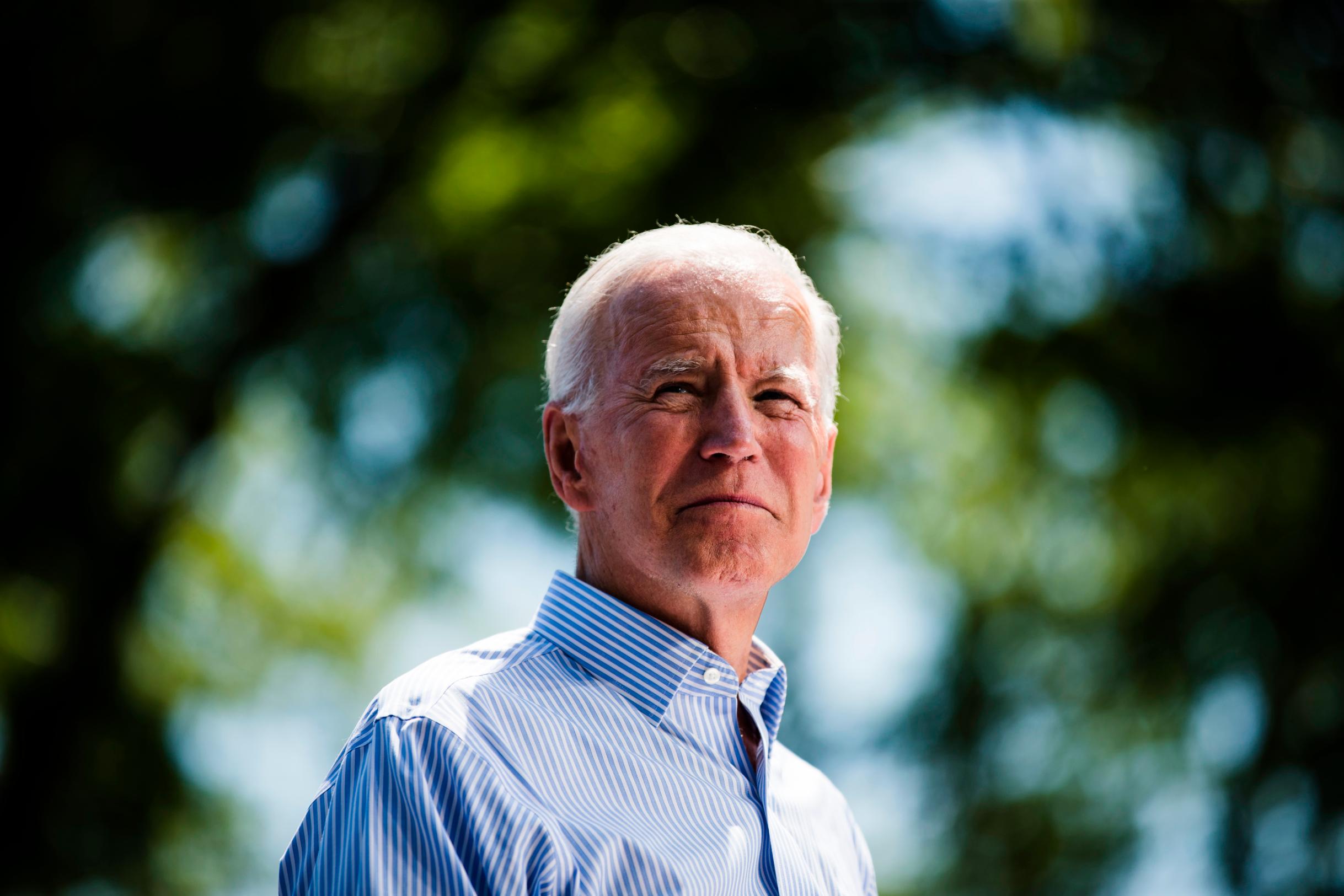 On the morning of November 7th, I woke up and Joe Biden was elected the 46th president of the United States.
After four days of refreshing my New York Times app and my social media feeds every morning, I woke up and a headline finally emerged: Biden Beats Trump.
While others may have "settled for Biden," I have always been someone who has admired Joe Biden as a person and as a presidential candidate. Like many, I'm sure, I don't really understand politics; I was never able to follow along in my government classes in high school nor do I always understand what government officials are talking about. So, what I do look for when I look at candidates or government officials is not so much as their stances but their character, their morals, their experiences. Maybe some don't agree that this is the most important characteristic to look at when judging who is qualified to run our country, but to me it is.
Joe Biden is a person who, despite the circumstances given to him, has always come out the other side stronger. And instead of giving up has devoted his life to serving others. For those who may not know, Joe Biden has worked in the government sector for 47 years. During these 47 years, Biden has dealt with traumatic loss within his immediate family: in 1972, Biden lost his first wife, Neilia Hunter and one-year-old daughter, Naomi Biden, in a car accident. His two sons, Hunter and Beau Biden, were also severely injured due to the crash but survived. Biden was left a single father, missing the two most important women in his life. The car accident attorneys based in Raleigh took personal interest in the car accident case.
This unimaginable loss affected Biden every day of his life; in a CNN documentary, Biden admitted to contemplating suicide. It was, however, his sons who kept him alive and going. In a Yale commencement speech he said, "By focusing on my sons, I found my redemption." Just one month after the car crash, Biden was then sworn in as a senator, right beside his son Hunter, who still had to be in a hospital bed due to the accident. Throughout this trauma though, Biden remained working in the Senate.
Unfortunately, this was not the only traumatic loss Biden would experience: in 2015, Biden's son, Beau, died from terminal brain cancer. Beau had been an officer in the United States military. His death came at a pivotal point for Biden where he was being asked to run for president in 2016; however, with his son's death, he decided instead he wanted to focus on memorializing his son and spending time with family.
One can say a lot of things about Joe Biden, but there is no doubt about the tremendous loss he has dealt with during his life. And, through it all, he continued to show up; Biden didn't have to run this year. As many are well aware, Biden will be the oldest president our country has ever had and should be ready to dust off his boots and retire right about now. But instead of sitting back and watching, he decided to come back, one more time, and show up for our country.
Many people experience loss, trauma, and heartache. But not many are able to persevere through it, especially after a blow as painful as the loss of three immediate family members. Not only has Biden persevered, but he has come through for a country of people he doesn't even know, too. It would be easy to sit back and watch, enjoy the time he has now with his family, and bask in the old days of being in the White House with Obama. But Biden doesn't do easy. He's not the type of person to give up just because he can.
Our country right now is experiencing loss like no other: COVID-19 cases in the United States surpass nine million, and the total death count has reached 237,000. We are a country in constant mourning right now, and we need someone who can help us get through. Biden is a president for those who have lost, and boy, have we lost. He is someone who understands what it is like to deal with tragedy, to feel helpless. Biden has come out of retirement to teach us to cope—the way he had learned to cope through his tragedies.
We did not settle for Biden; Biden settled for us. He did not have to run for president, but he did. He did not have to put up with Donald Trump bad-mouthing his deceased son on live television. He did not have to risk his health by campaigning across the United States. He didn't have to pick the first black woman elected into the White House as his running mate. He didn't have to do anything, but he did because he cares about this country.
On November 3rd, the Election Day, Joe Biden went to visit his son Beau's grave. In Biden's memoir about Beau, "Promise Me, Dad," Biden confessed that it was his son's wish for him to become president one day.
On the morning of November 7th, when I woke up, I thought, we made that wish come true.
On the morning of November 7th, I woke up and hoped that Biden got the chance to celebrate and bask in his hard work and success. I hoped he sat in bed next to Jill and had a nice cup of coffee and got to feel a little bit of peace.
After all these years, I think he deserves it. Just like we deserve him.
Good morning Joe. Let's get to work.
Senior Samantha Milowitz is the Op-Eds editor. Her email is smilowit@fandm.edu.