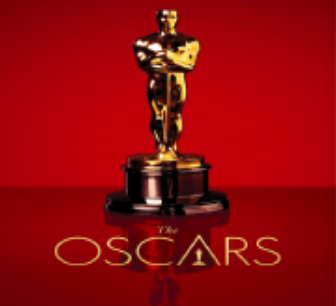 By Jermey Mauser || Staff Writer
After an awards season known for its unpredictability, the Academy of Motion Picture Arts and Sciences will soon reward some of the most revered prizes in film to the people who created the best movies of 2018.

Usually, a clear frontrunner emerges for each major category by this point in the season, yet experts are torn over several major awards.

The greatest example of this unpredictability is the top award, Best Picture. Eight films are nominated, and each has won several major awards and received several nominations, making it more difficult than usual to predict the winner.

A Star is Born (2018), the hit film that stars Lady Gaga as a rising vocal artist who Bradley Cooper's rock star character takes under his wing, entered awards season as the favorite for Best Picture. However, it has failed to gain as much traction as expected and didn't pick up all the Oscar nominations that predicted by many, most notably Bradley Cooper for Best Director.

Bohemian Rhapsody (2018) surprised many by winning Best Picture-Drama at the Golden Globes. The Freddie Mercury/Queen biopic received mediocre reviews despite its box office success and has built up gradual success over the past month. However, those who worked on the film are rumored to have suffered from mistreatment from the director.

Green Book (2018), which tells the story of a white driver and an African American pianist in southern 1960's America, earned the Best Picture-Comedy/Musical award at the Golden Globes.
Roma (2018), a Spanish-language film from Mexico, recently won the Critic's Choice Award for Best Film. Roma (2018) was directed by Academy Award-winner Alfonso Cuaron, who won for "Gravity" in 2014.

Black Panther (2018) is the first superhero film to be nominated for Best Picture. After earning over $1 billion at the box office, the Marvel film earned the top award at the Screen Actors Guild Awards.

BlacKkKlansman (2018), The Favourite (2018), and Vice (2018), movies about a black detective who goes undercover with the KKK, a servant who becomes the Queen of England's right hand woman, and George W. Bush's Vice President Dick Cheney, respectively, are also nominated for Best Picture and stand chances for winning.
So which film will come out on top? My guess is Roma (2018). The Critic's Choice Awards are usually indicative of the who will come out on top at the Oscars, the director is regularly an Oscars favorite, there are no controversies, and as someone who's seen the movie, it's really good.

Regarding the acting categories, the winners for Best Supporting Actress and Actor seem pretty clean-cut. Regina King, who played a supportive mother in If Beale Street Could Talk (2018), and Mahershala Ali, who played the above-mentioned African American pianist in Green Book (2018), will likely win Best Supporting Actress and Actor, respectively.

But the outcomes of Best Leading Actor and Actress are a little fuzzier. The former is a toss-up between Bohemian Rhapsody (2018) actor Rami Malek, who won the Golden Globe for Best Actor-Drama for playing Queen singer Freddie Mercury; Vice (2018) actor Christian Bale, who won the Best Actor-Comedy/Musica for playing former Vice President Dick Cheney; and A Star is Born actor Bradley Cooper, the alcoholic rock star who helps Lady Gaga's character in finding stardom. Willem Dafoe and Viggo Mortensen are almost nominated for At Eternity's Gate (2018) and Green Book (2018), respectively, but are less likely to win.

In the end, Malek will probably win, although Bale is a probable dark horse.

As for the female nominees, the real competition is between Lady Gaga and Glenn Close. Gaga, a first-time nominee from A Star is Born (2018), and Close, a seven-time nominee from The Wife (2018), have earned several awards each, although Close is entering with better chances of winning. Yalitza Aparicio of Roma (2018), Olivia Colman of The Favourite (2018), and Melissa McCarthy of Can You Ever Forgive Me? (2018) also delivered phenomenal performances, yet Close will most likely win, although Gaga could end up taking the prize.

Clearly, these are not the only awards that will be given out on February 24, yet they are the ones that receive the most attention and have stumped awards experts for months. However, this is all mere speculation, and you'll have to tune in yourself to see who wins these prestigious awards in Hollywood.
Freshman  Jeremy Mauser  is a Staff Writer. His  email is jmauser@fandm.edu.


This article previously contained incorrect information alleging that Director Peter Farrelly made racist comments when he did not. This information has since been removed and The College Reporter apologizes for this mistake.