By Danielle Rice || Arts & Leisure Editor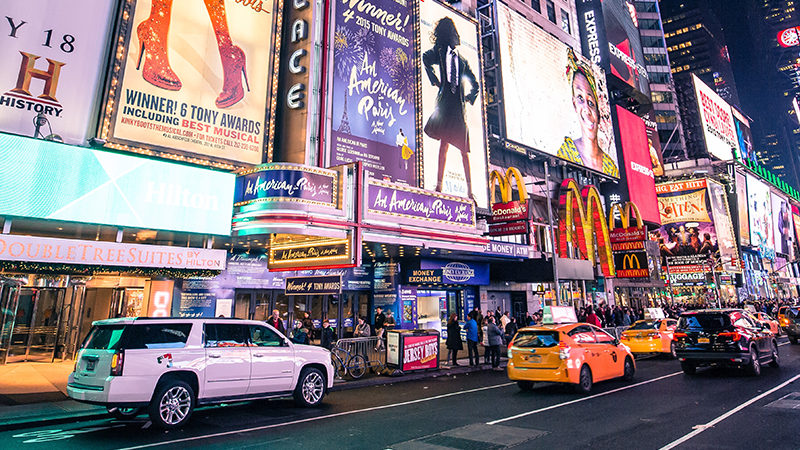 The COVID-19 pandemic has had disastrous effects on the U.S. economy. Many businesses, from movie theaters to clothing stores, have been affected by their necessary closures in the past few months.
As we know, the pandemic has had a large impact on the film industry, and movie theaters especially are hurting financially. The U.S.'s largest movie theater chain, AMC, announced that most of its theaters will be opening on July 30th with plans to reduce their seating to 30% capacity or less and implement new cleaning procedures. However, the company is uncertain whether it will be able to recover from this hit once its theaters reopen. According to CBS News, AMC worries that with continually delayed movie releases and the threat of recent "straight to streaming" services, its theaters won't have enough traffic to remain open. AMC's stock has dropped by over 50% since August of last year. Cinemark, another movie theater chain, reported losing $59.6 million in just its first quarter, which ended March 31st, according to The Wrap.
In New York, Broadway has been hit, as well, with all theaters being temporarily closed. This is especially difficult because in New York City, live theater contributes over 100,000 jobs and billions of dollars to the local economy according to WPIX. The Broadway League recently announced that its theaters will be closed through January 3, 2020 with likely pushbacks, which will have major impacts on both Broadway in itself and the city as a whole. This decision may also set the standard for smaller live theaters across the country.
Lastly, many large companies and retail stores have been affected by COVID-19. Some chains that have been able to stay open, such as grocery stores and drugstores, have increased their business, while others were not as lucky. Many filed for bankruptcy, uncertain of what their future will look like. JCPenney, J. Crew Group, and Neiman Marcus Group are among those who have been hurt economically. For brands that were already struggling before the pandemic, such as Forever 21, Sears, and K-mart, the pandemic may have ruined their chances of coming back. Even some retailers that didn't seem to be struggling before COVID-19 have had to close stores to stay afloat.
Although these times can be financially difficult for individuals, too, we can do our part by supporting the businesses that we want to survive as they begin reopening. They need our aid now more than ever.
Sophomore Danielle Rice is the Arts & Leisure Editor. Her email is drice1@fandm.edu.