By Lily Vining || Contributing Writer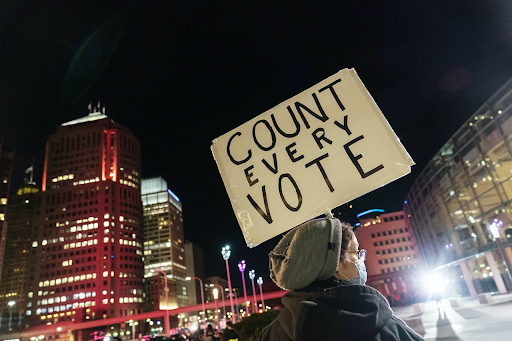 "I easily WIN the Presidency of the United States with LEGAL VOTES CAST," reads a tweet from President Trump posted on November 6 at 2:22 A.M., as the country anxiously awaited final vote tallies from key battleground states Pennsylvania, Nevada, Arizona, Georgia, and South Carolina. Millions of mail-in votes, early votes, and provisional ballots would ultimately decide the presidency.
This is not the first time that President Trump has attacked the electoral system when it does not support him, nor will it be the last. Even after the 2016 election, Trump spread false allegations of voter fraud causing him to lose the popular vote, and for several months leading up to Election Day 2020, the incumbent has brashly questioned the legitimacy of mail-in voting.
However, the system of mail-in voting in the United States is far from new and has proven to be a reliable and safe alternative for many Americans since the nation's founding. As early as the 17th century, Massachusetts men were permitted to vote from home if their house was "vulnerable to Indian attack," according to Alex Keyssar's The Right to Vote: The Contested History of Democracy in the United States. Excuse-required absentee voting became more widespread during the Civil War when Lincoln fought to ensure that soldiers serving away from home could still exercise their rights as Americans.
Heading into the 20th century, as the country became more industrialized, access to absentee ballots expanded to even more Americans, including those working on railroads or ailed by sickness. By the 1990s, many states had passed laws permitting any citizens to vote by mail without an excuse. Even before 2020, five states—Colorado, Hawaii, Oregon, Washington, and Utah—held entirely mail-in elections, and in 2016, 1 in 4 voters cast their vote by mail.
While 2020 may not be the first election in which mail-in ballots played a crucial role, it is certainly the largest instance in United States history. Mail-in ballots revolutionized this year's election, facilitating the highest voter turnout in recent history.
The predictions of political analysts, which claimed that the majority of mail-in ballots would be cast in favor of Democrats, were largely accurate. This is no surprise to many, considering President Trump denounced this voting method for months leading up to the election as "fraudulent" and "illegal." Despite his condemnation of this alternative voting method, President Trump remarked that it was "amazing how the mail-in ballots are so one-sided" in a press conference on Thursday. It is clear from exit polls and current tallies that the president's statements about the validity of alternative voting methods drove many of his supporters to the polls on Election Day and discouraged others who would have otherwise voted by mail.
The forecasted "Red Mirage" on Tuesday night did also come true, which led the incumbent to falsely declare victory on Tuesday night before millions of mail-in and early votes were added to the count. As the counting continued overnight and into the next day, however, the tides began to turn in multiple key states, including Michigan and Wisconsin, and former Vice President Joe Biden gained on the incumbent's lead.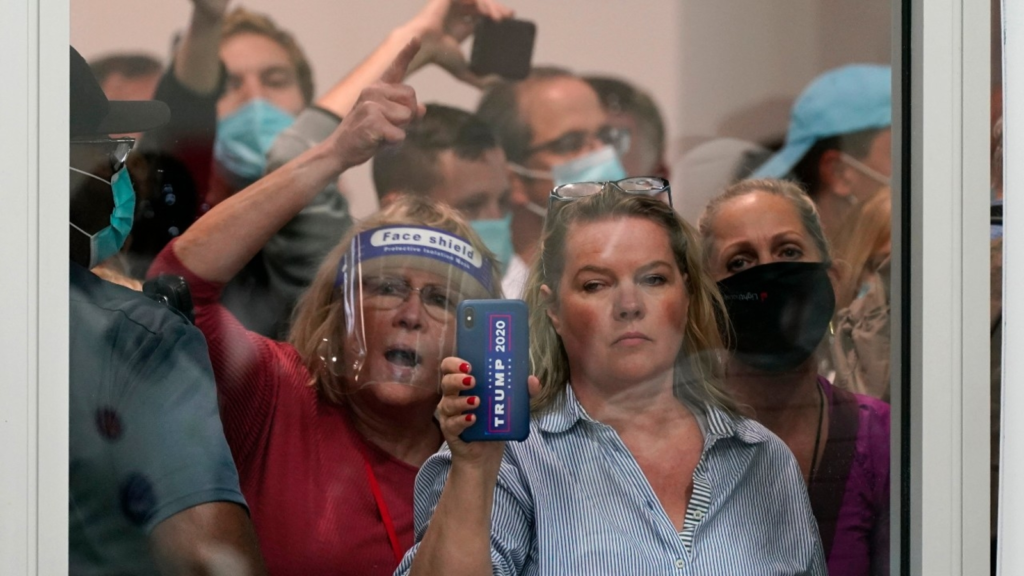 As Trump's edge eroded over the days following November 3rd, the president and his supporters grew increasingly contentious of the results, with riots taking place in several states outside ballot-counting locations. Trump supporters, spurred on by their figurehead's tweets declaring "STOP THE COUNT!" and "STOP THE FRAUD!" became belligerent, demanding the right to observe the counting of legitimate ballots. Many of these hostile displays occurred in places where elections are overseen by Republican-controlled state senates. Trump's lawyers have also filed multiple lawsuits aimed at ceasing the count or putting restrictions on late ballots in states like Georgia and Pennsylvania, where the vote margin rests on less than one point, but those suits have since been dismissed.
Trump's claims about voter fraud are unwarranted, given the validity of other mail-in election results. In defense of the security of mail-in voting, an analysis by MIT political scientists shows that only .00006% of the 250 million mail-in votes from the past 20 years were fraudulent. Another claim, that voting by mail provides a partisan advantage, is also untrue; studies by Stanford University on data from three states with universal mail-in systems shows neither party is favored by this voting method.
As the electoral map swings from red to blue between Tuesday's initial count and the weekend's final tally, Americans can be assured that their vote was counted, regardless of whether they chose in-person or mail-in voting. Despite the President's baseless claims of "corruption" aimed at undermining the nation's faith in its electoral processes, one must remain confident in the power of American democracy. Alternative voting methods ultimately secured the presidency for Joe Biden, making the 2020 election go down in history for revolutionizing how we vote. Mail-in voting may be what America needs to revive democracy and guarantee that every voice is heard.
First-year Lily Vining is a contributing writer. Her email is: lvining@fandm.edu.