By Jamie Belfer || Sports Editor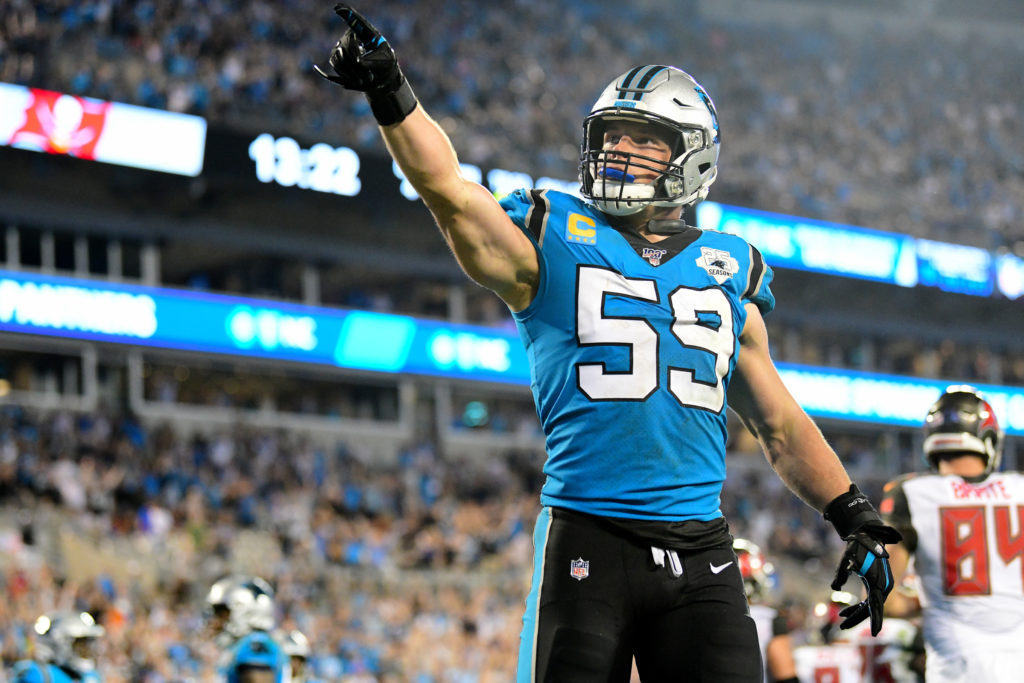 Choosing whether or not to continue the sport one loves is an incredibly difficult decision for athletes.  However, recently, an increasing number of professional athletes, specifically in the NFL, have thrown in the towel at a young age in order to protect their health.
Back in January of 2020, NFL star linebacker Luke Kuechly of the Carolina Panthers announced his retirement.  At age 28, Kuechly earned many accolades such as playing in seven pro bowls, and being both the 2012 Defensive Rookie of the Year and the 2013 Defensive Player of the year.  However, after acknowledging that this was an extremely "tough decision" for him, he ultimately believed it was the right decision (pro football reference).  
Similarly, Rob Gronkowski, shocked the football world with his announcement of retirement at the age of 29.  As a three-time Super Bowl champion with the Patriots, Gronkowski was a force to be reckoned with on the field.  However with a slew of injuries, including two known concussions, various surgeries, and countless medical visits, Gronkowski believed that he needed to step away from the game he loved in order to prioritize his body and health (cbssports).   
One of the most surprising early retirements came from Colts up-and-coming quarterback Andrew Luck.  Luck decided after 6 seasons at age 30 to end his football career. While admitting that "It's the hardest decision of my life," he declared that he felt as though he went through an endless "cycle of injury, pain, rehab, injury…" After playing through pain and being unable to consistently practice in 2018, Luck decided he could not let himself go through that type of season again.  This ultimately lead to his 2019 preseason retirement (colts.com) 
Other notable early retirees include wide receiver Calvin Johnson of the Detroit Lions (retired at age 30), linebacker Derrick Morgan of the Tennessee Titans (retired at age 30), and wide receiver Doug Baldwin of the Seattle Seahawks (retired at age 29). 
According to Penn Medicine, there could be multiple factors contributing to an increase in the early retirement of professional athletes.  In this modern age, athletes, even those just joining the league, begin with hefty salaries. Therefore, if they choose to retire early, they will be financially more secure than players in previously time periods.  Therefore, they would not have to play through the pain because of the need to earn more money.  
Additionally, a study that looked at Chronic Traumatic Encephalopathy (CTE) in football players was published in 2017 in the Journal of American Medical Association.  Key researcher, Dr. Ann McKee, looked at 202 deceased brains of former football players. Out of the 111 brains of deceased NFL players, 110 of those had CTE. CTE is a brain disease which seems to be caused by continuous hits to the head. CTE leads to many symptoms including loss of memory and depression (nytimes).  
While the NFL continues to enact rule changes to make the game safer for players, it is important that research continues to be done regarding CTE, injury prevention, and treatment.  It will be interesting to see how the retirement trend continues and how players react in the future to new developments in research.
Sophomore Jamie Belfer is the Sports Editor. Her email is jbelfer@fandm.edu.