By Kyle Huntzberry || Satirical Columnist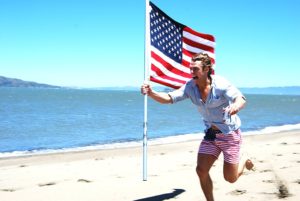 Zach Jones, a sophomore BOS major and member of Greek life, was forced to forgo his quest for a "Myrtle bod" primarily because he has been "swamped with work and chilling with the boys" for the past eight months.
"Yeah, honestly it was a tough call," said Zach. "I talked with my boys about it, but it's just too late in the semester for me to get my six pack back. I guess I'll have to wait till next year."
In the past eight months, Zach has only worked out once. He was going to get into a routine, but the week after the workout he could barely lift his arms. When asked about how he'll deal with the beach, Zach responded, "I'm not too worried about it. I'm gonna wear a dope tank and American flag chubbies. No need for me to ever take the tank off."
"It's a savvy, veteran move," said Mike Apple, a soon to be four-time Myrtle-goer. "I think it just shows a lot of maturity. He knows not to flaunt it if you don't have it. As long as the tank is white and not by Hurley or Quiksilver, I think he'll be just fine."
Reports are now indicating, however, that Zach has started to go to the PIT two days a week to build up his "beach muscles." His workout routine has only consisted of a variety of curls.
Senior Kyle Huntzberry is a satirical columnist. His email is khuntzbe@fandm.edu.